Ducted Heating & Air Conditioner Repairs & Service
Ensuring Your System Operates at Peak Performance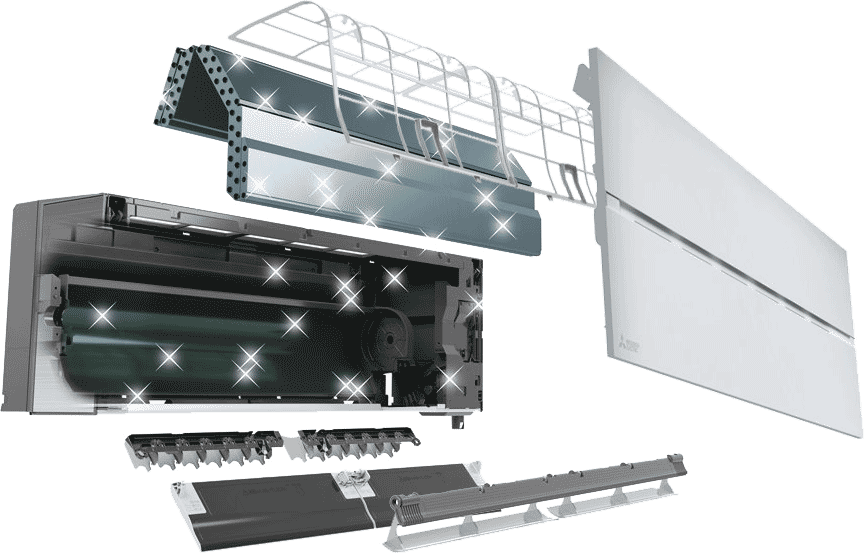 Whether you have a conventional air conditioning, an evaporative cooling system, or gas ducted heating – and no matter whether your heating system is broken or is just due for regular maintenance – Plum Heating and Cooling can help keep your costs down and your home comfy all year around. Our dedicated service team specialises in providing professional Melbourne heating and cooling repairs and maintenance services to the highest standard.
Whether it's the dead of winter and you've got no warmth, or the heart of summer and you can't beat the heat, it's not a lot of fun to have a climate control system that you can't use because it's broken.
It's also not a lot of fun to be stung by bills that are just too high. Regular servicing keeps your cooling and heating systems running efficiently, keeping bills low and reducing wear on components.
We repair and service all the major brands including:


Brivis, Hitachi, Coolbreeze, Mitsubishi, Braemar, Breezeair, Carrier, Bonaire, Vulcan, Celair, Daikin, Fujitsu, Kelvinator, Lennox, LG, Panasonic, Samsung,  Plus More.
Lower Bills & Cleaner Air
Gas ducted heating and ducted reverse cycle air conditioning both have the potential to get very dirty. Home renovations, animal infestations, mould growth and other events can mean your ducts get clogged with all kinds of dirt and crud. Too much can restrict the airflow through the ducts, meaning your ducted heating system has to work harder to heat or cool your home. Working harder means components wear out faster while you waste more and more money on bills.

Dirty ducts also can push mould and other allergens through your house. If you are sensitive to this then your dirty ducts might make you sneeze and splutter. For these reasons it can be a great idea to get an air conditioning or ducted heating repair or get your heating ducts cleaned.

Worse than dirty ducts are damaged or broken ducts. Shoddy ducted heating installation work can leave you with ducts that aren't properly sealed. Rats, cats, possums and other critters can also burrow into the ducts in search of a cosy home. However it's happened, if your ducts are leaking air then you are spending money to heat or cool your roof and inside your walls – and not the parts of your house you actually live in.
The ducts are not the only things to check on a gas ducted heater. They should also be checked for gas leaks and carbon monoxide leaks. Carbon monoxide is a highly dangerous gas that you won't see and can't smell. It can make you tired, give you a headache or make you want to vomit. It can even kill. The Victorian government recommends you get your heating system checked for carbon monoxide every two years. We perform a full carbon monoxide check as standard with every Melbourne heating and cooling service.

Wall mounted split system air conditioners and ducted reverse cycle air conditioners also benefit from regular servicing. If the refrigerant starts to leak then the compressor's heat pump cycle becomes less and less effective at moving heat in or out of your home.