Brivis Evaporative Cooling
The Most Efficient Ducted Cooling For Your Home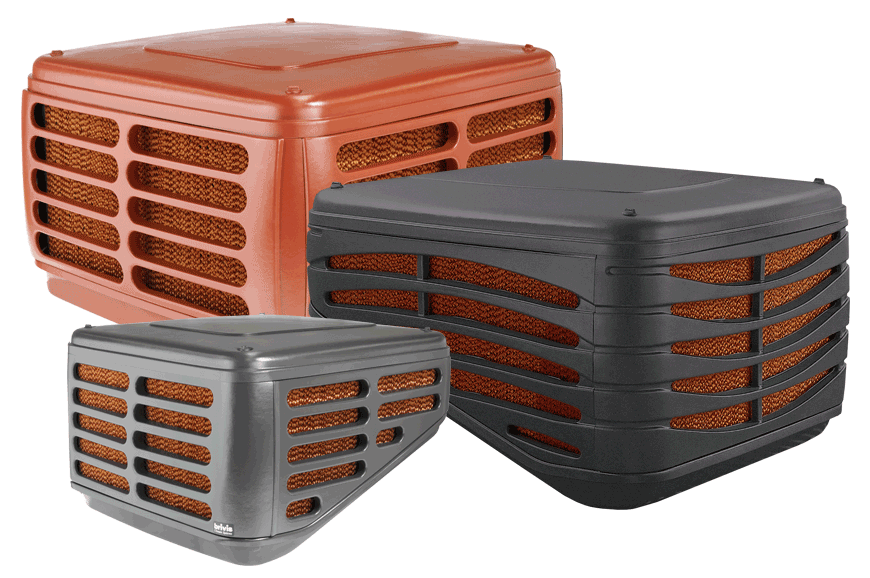 Brivis Evaporative Coolers
In Melbourne, Evaporative Cooling is the most common whole-house cooling system because of our dry Australian climate – with these units at their best in dry climate conditions. Evaporative Coolers deliver a natural and exceptionally healthy cooling experience, like a refreshing sea breeze. Evaporative Air Conditioners are cheap to install and run, while being friendly to asthmatics, allergy sufferers and the environment. 
We've found Brivis to be the best brand in the business for a variety of reasons. And when it comes to Brivis Evaporative Coolers, there are three models favoured by our customers for outstanding energy savings: the Advanced model, Promina model, and the Contour model. They are all equally effective, but have their own personality.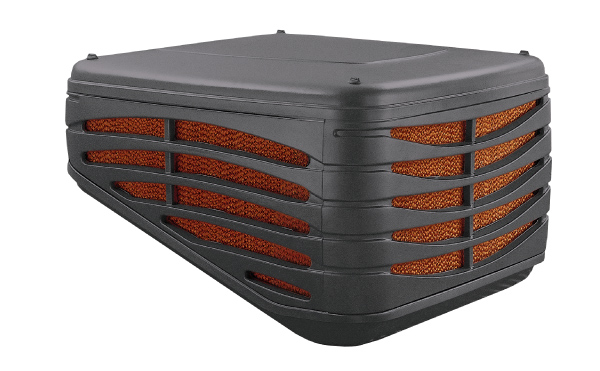 The Contour isn't just pretty to look at – with a sleek, elegant low-profile design – but it is environmentaly friendly. The Contour features the AquaSave water management system, an inbuilt conditioner that is proven to save up to 45% on water consumption. And its reservoir holds just one-third of the water of competitors, to save on discharge when it is switched off. Its style is slimline.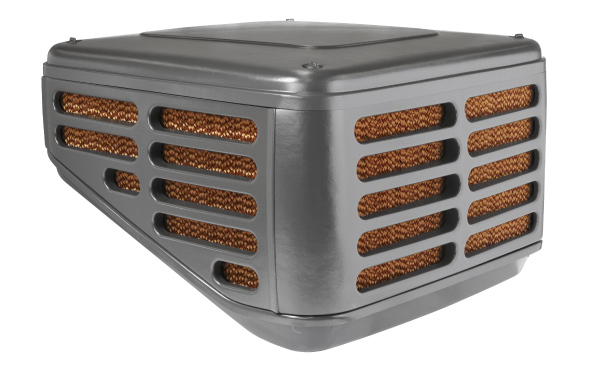 The Brivis Promina is one of the most common Evaporative Coolers on new property estates because it is a low-profile unit, with a deeper backwards slope that allows it to sit lower on the roof. While it comes with the same wonderful features as the Advance and meets the low-profile requirements of new estates, it does come with a manual weather seal. Its style is slimline.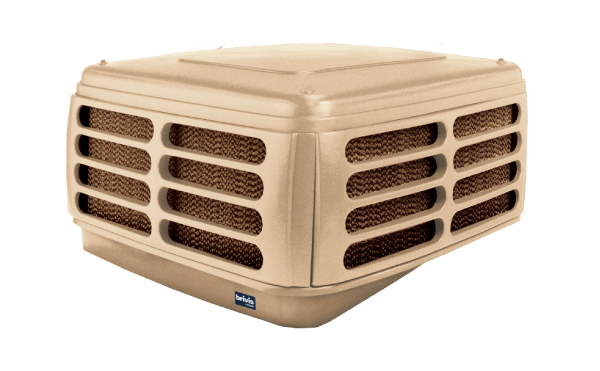 This bad boy may be the entry model, but the Advance comes in three convenient sizes and is built to last with a tough UV-protected exterior.  You'll enjoy variable fan speeds, a generous cooling pad surface area, and the peace of mind of knowing that stagnant water and sediment are removed in standby mode. Its style is traditional.
Benefits of Brivis Evaporative Coolers
Cheaper to install and run than comparable capacity ducted refrigerated systems.
Healthier way to cool your home.
The air inside your home remains fresh and not re-circulated.
Based on a natural process of air cooled by water means evaporative cooling won't dry out the air.
Because hot air is pushed out of the home, doors to outdoor living areas can be left open
Consumes less electricity than other forms of cooling, making it better for the environment as its greenhouse gas contribution is lower.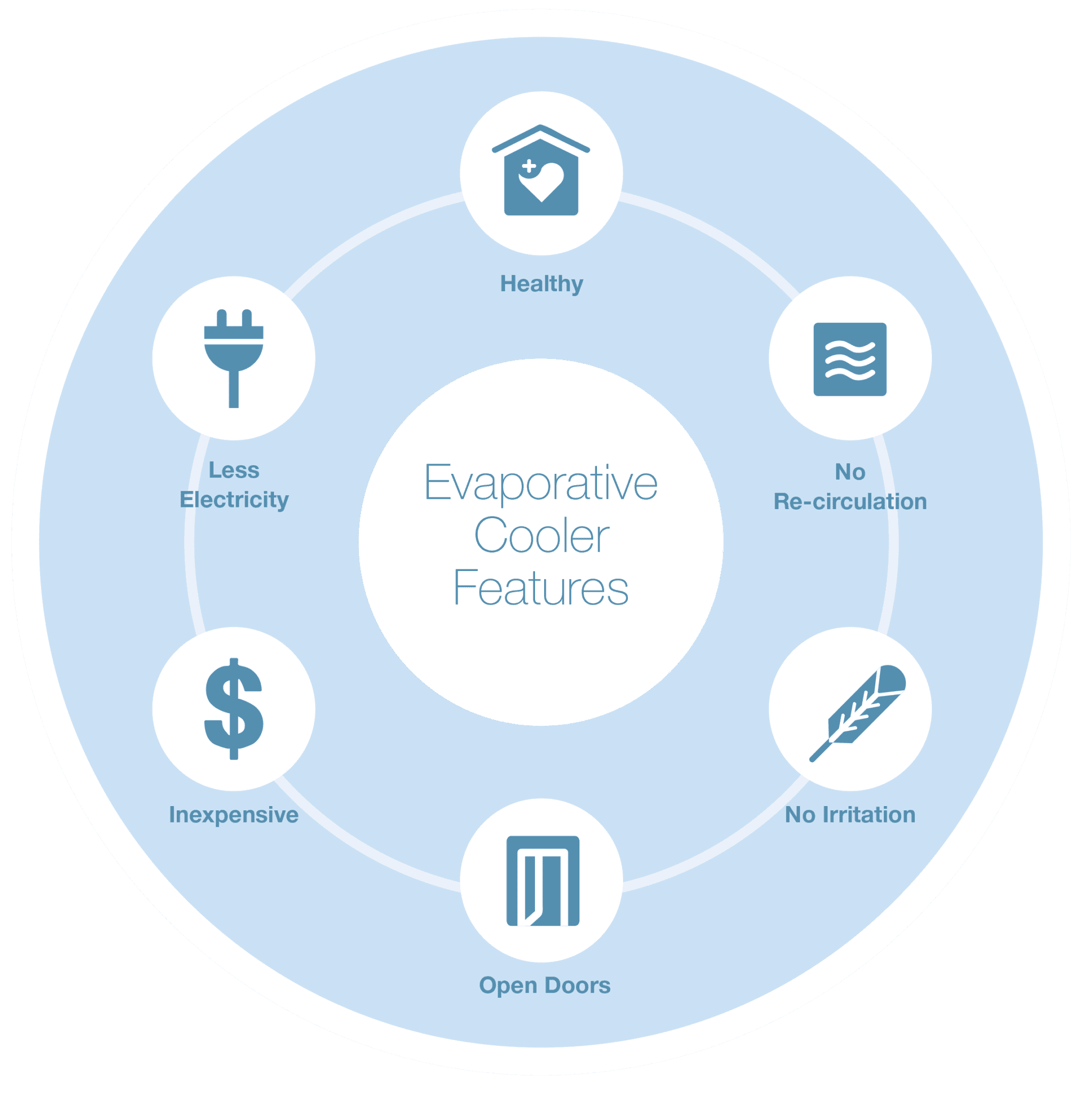 Features of Brivis Evaporative Cooling
Frequently Asked Evaporative Cooler Questions
Still looking for more information on Evaporative Cooling?
Read our Evaporative Cooling for your Melbourne Home guide
Are you ready to go? We can help!
Why people all over Melbourne choose Plum
Want to know more?
Talk to the Heating & Cooling experts