The cost-effective way to warm your entire home with one system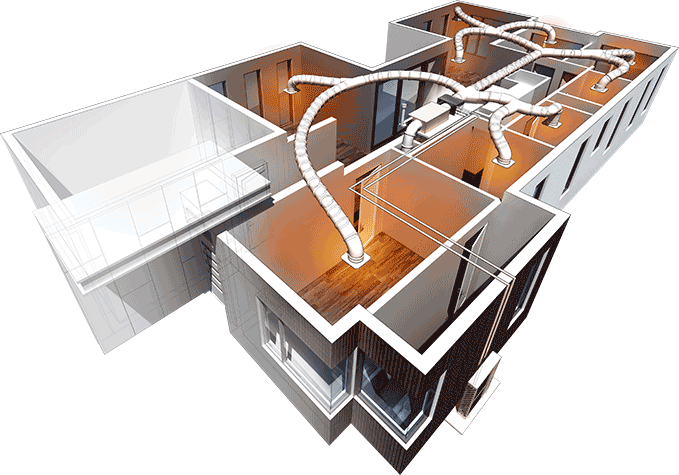 Gas Ducted Heating is the most cost-effective home heating solution
There's no denying that Melbourne's winters are brutal, meaning that your investment in a home heating solution for you and the family is a crucial one.
It's also why Gas Ducted Heating has rapidly become the most popular choice for Melbourne homeowners.
This type of heating system does more than keep you warm in cold climates – it does so quickly, reliably, and efficiently – ensuring those frozen toes and fingers can defrost as soon as you hit the ON button. Most importantly, Ducted Gas Heating systems don't cost the earth.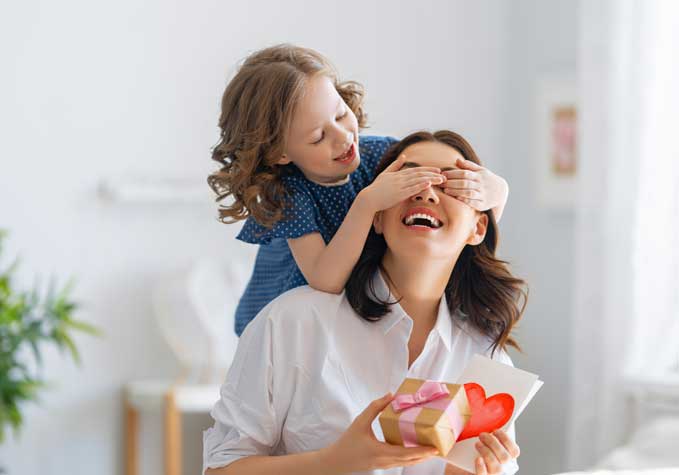 Gas Ducted Heating gets your home toasty very quickly
As soon as you fire your Ducted Gas Heating up, it will start drawing air into the heater, where it is warmed. This delightfully balmy air is then gently pushed down or up into the rooms via your duct outlets, resulting in immediate comfort for you and the family.
The cheapest form of whole-house heating, with low running costs
When it comes to pricing, the main deciding factor is the efficiency of the central heating unit (or star-rating). While the initial purchase price of a 6-star heater will be a little higher than a 3-star heater, the long-term running costs will be much lower.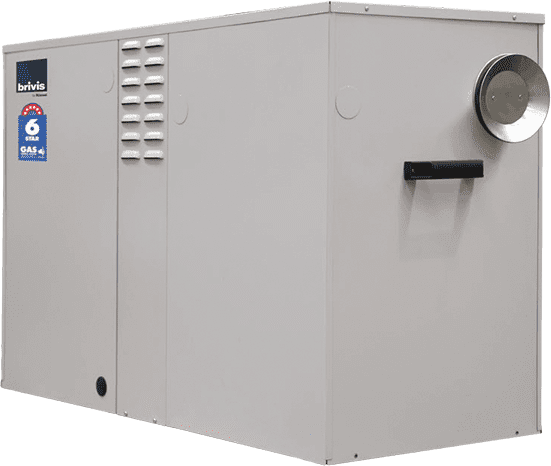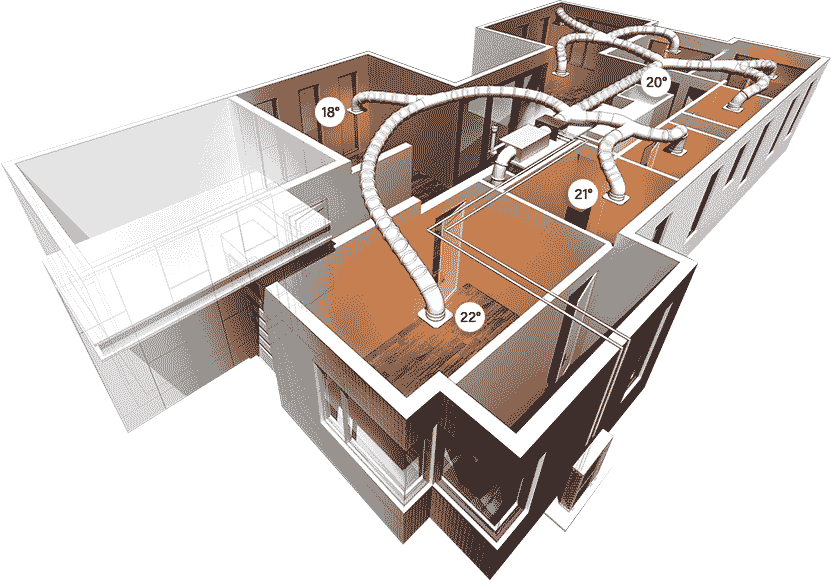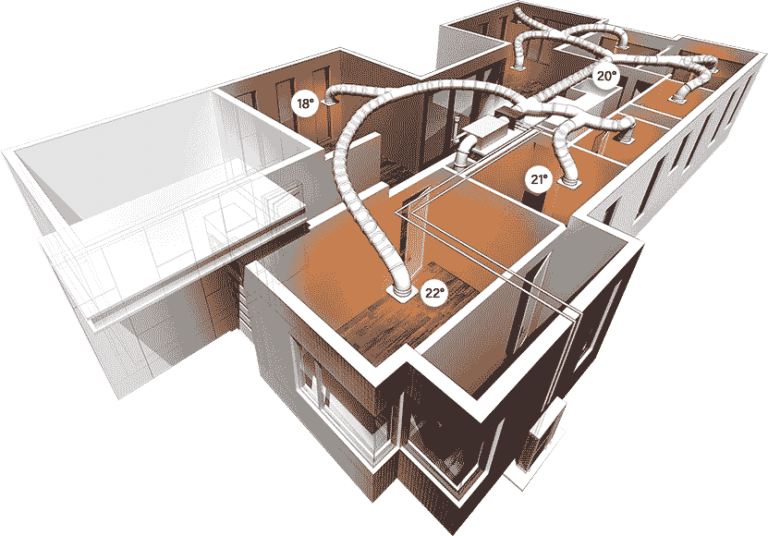 Zoning the system will save you a bundle of cash
Zoning your home into sections provides heating flexibility in areas that you don't use as often. Having the ability to turn off lesser-used zones when they are not being used – such as the home theatre or games room, which may only be used once a week – delivers efficient heating to keep your energy bills low.
You can attach a refrigerated cooling system, called 'Add-On Cooling'
A Gas Ducted Heater does just that, it heats your air. But the beauty is, you can enjoy the best of both worlds by purchasing an Add-On Cooler – which ends up costing the same as a Ducted Reverse Cycle Air Conditioning (electric) system, while providing energy efficient heat and cooling all year round .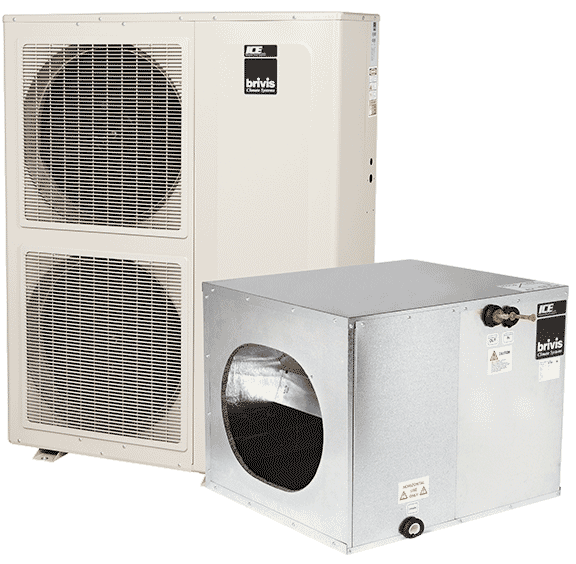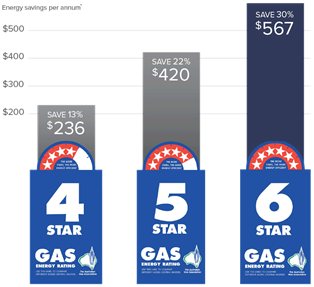 Variety of model sizes with different efficiency ratings
The higher the efficiency rating (star rating), the lower your energy costs. Plus, we stock a wide range of heater models to suit the needs of every home. The total square metres in your floorplan will tell us the amount of kW, or heater size, required to efficiently heat your entire house.
With an attached Wi-Fi adapter, you can not only control your gas heater from the comfort of your bed, but from the other side of the world. We personally don't think anyone would do that, but hey, the option is there. This is a super-helpful feature for those with elderly parents living independently, because you can jump in and make any adjustments for them.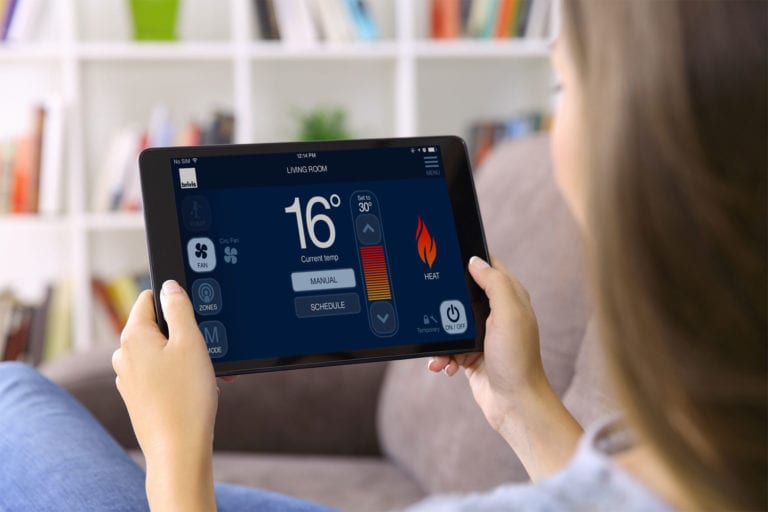 Want to know more?
Talk to the Heating & Cooling experts
Are you ready to go? We can help!
Frequently Asked Gas Ducted Heating Questions
Still looking for more information on Gas Ducted Heating?
Read our Gas Ducted Heating for your Melbourne Home guide
Why people all over Melbourne choose Plum