Hot Water System Replacement
Urgent Repairs, Installation & Servicing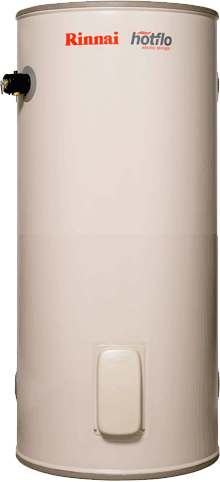 Hot Water Systems for Melbourne Homes
If you're after an urgent Hot Water System Replacement, a new Installation or a regular service, you've come to the right place.

Plum Heating and Cooling can work with any type of Hot Water System from all major brands. Our technician's vans are well-equipped with all the main parts required to get your system running smoothly and efficiently.

If you're after a replacement unit, we have handpicked the best systems on the market. We've chosen the most effective and reliable products from reputable brands and will be more than happy to come out and have a look at your old system and recommend a new system that will satisfy your home and lifestyle.

If your system unexpectedly breaks down, we have portable units to connect to get your hot water flowing again while we repair your primary system.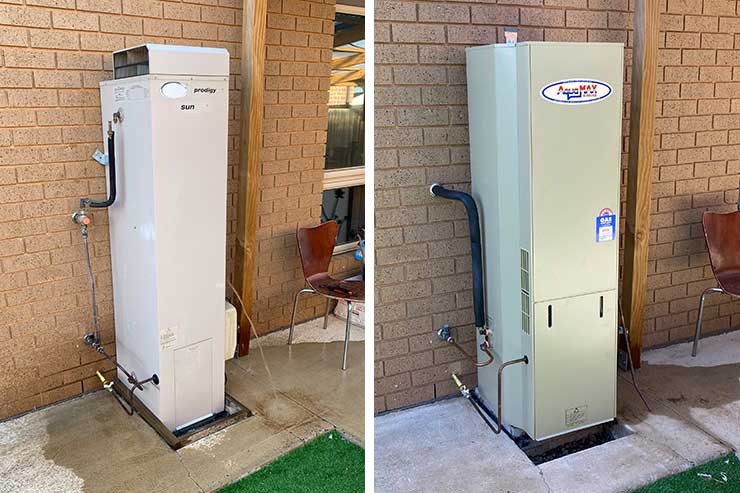 Hot Water System Repairs & Replacement
Quick Response & Hassle-Free service
Vans stocked with all standard parts
Supply and install high-quality products from leading manufactures
We have served Melbourne's Western Suburbs for over 29 years
Our plumbers are experienced and qualified
We're dedicated to giving you the best solution
Friendly Customer Service
Melbourne's reputable brand
Nothing compares to waking up on a cold winter's morning to find that you have no Hot Water. That's why we've come up with the initiative of connecting a temporary unit for you until we're able to get your system completely fixed.

Most of the time, systems can be quickly fixed. However, there are times when particular parts need to be ordered, or replacement systems are low on stock. Whatever the case may be, you won't have to worry because your hot water will still be running using our portable unit.
Our commitment is to get your system repaired and properly fixed without using band-aid solutions.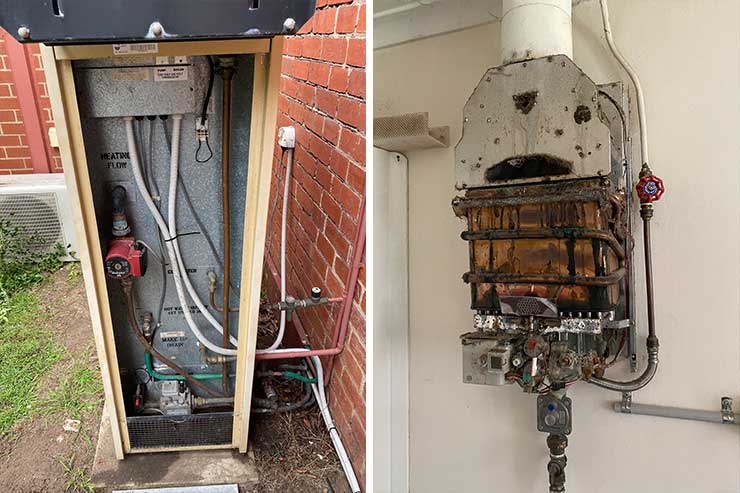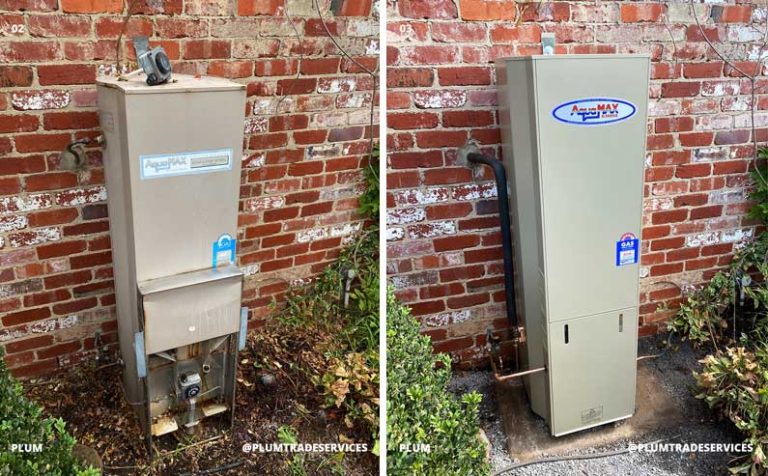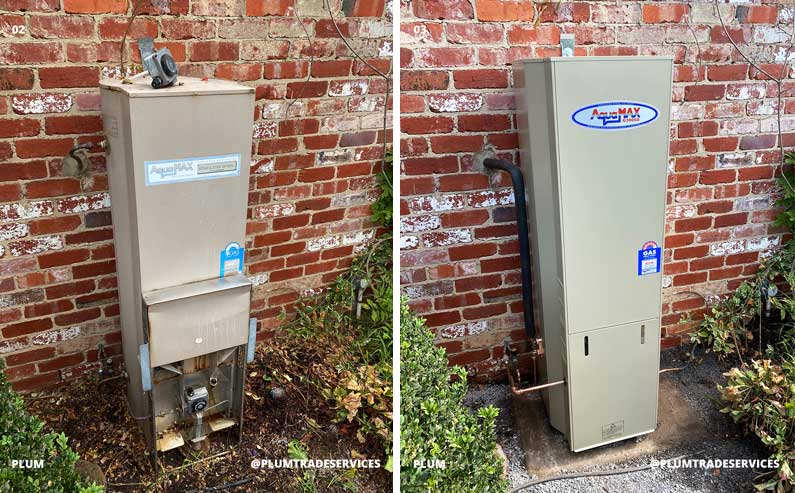 Installation & Replacement
When deciding on a new system to install, there are a few things to consider.

First is the size of your home and the number of people living there. This information helps you determine the size of the unit needed.

Location is another factor. If you're going with a more extensive system, choose an area that won't be an eye-sore with a bit of clearance around the unit.

Budget is the last main deciding factor. There are less energy-efficient units that will cost your more in the long run, so maybe an option is to upgrade to a more energy-efficient unit if you're planning on living there long-term.
Continuous Flow Hot Water - B-Range
Rinnai Continuous Flow hot water systems are the most technologically advanced hot water system available today. These units are designed to be energy efficient by heating water as it passes through the unit, reducing running costs and greenhouse gas emissions.

Add to this its compact size, which allows it to be installed almost anywhere. The range is available in 16L (6.1 star), 20L (6.0 star) or 26L (6.0 star) variants and supplied in a neutral Dune colour.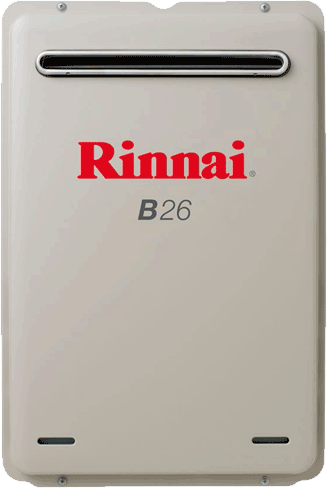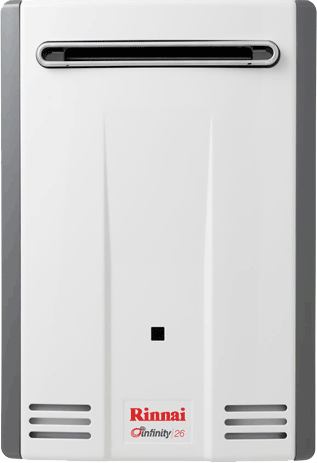 Continuous Flow Hot Water – Infinity
Rinnai revolutionised the Australian hot water market in the early 1990's when they launched the first electronically controlled gas continuous flow hot water system.
Appropriately named, the Rinnai Infinity delivered a new user experience of steady and continuous, temperature controlled hot water.

The latest Infinity products offer you unparalleled performance, user comfort, energy efficiency and water conservation features to help further reduce your household running cost.

Rinnai Continuous Flow hot water products have also been designed and engineered to withstand harsh Australian conditions whilst never running out of hot water.

This, coupled with excellent reliability, makes the Rinnai Infinity the obvious choice for your hot water needs.
Designed to be a quick, easy and cost-effective replacement for your existing 3 or 4 star gas storage system, the Rinnai Hotflo range offers you a choice of 135 or 170 litre storage capacities and delivers mains pressure hot water to multiple taps at once.

Rinnai has optimised gas consumption to reduce energy usage without compromising on performance.

This allows for sufficient first hour delivery and recovery capability whilst maintaining the life expectancy of the water heater.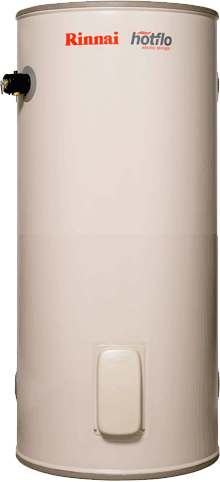 Electric Hot Water Storage
Rinnai's hardworking range of Hotflo Electric hot water storage systems provides various features such as flexible installation options, Vitreous Enamel lined tanks and a generous 10-year warranty.

Rinnai Hotflo Electric storage systems are available in various capacities.

From the super compact 25 litre unit to the super sized 400 litre storage cylinder, these tanks are perfect for replacing an existing unit.
Want to know more?
Talk to the Heating & Cooling experts
Are you ready to go? We can help!
Why people all over Melbourne choose Plum
Want to know more?
Talk to the Heating & Cooling experts