Add On Cooling for Brivis Gas Ducted Heaters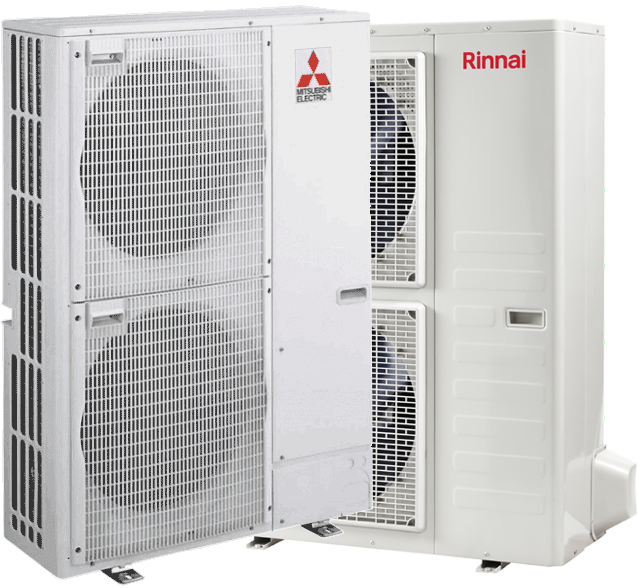 Brivis Add On Cooling gives best of both worlds
With Gas Ducted Heating now the most popular heating choice for Melbourne & Geelong homeowners in the bitter winter months, we provide a range of highly effective Add-On Cooling solutions from the Brivis Ice add on cooling range. These Refrigerated Cooling units attach to your existing Gas Ducted Heating system – and use the same vents – to deliver Heating and Cooling throughout your entire home for year-round comfort. 
For the best Heating and Cooling in Melbourne, you can consider buying a complete Gas Ducted Heating system with Add-On Cooling, or add one to an existing Gas Ducted system if provision was made during installation.
And don't worry, home heating with Add-On Cooling is far from an afterthought. It's a proven, reliable, efficient, and cost-effective climate control solution, no matter the time of year – with super-fast start-up at the touch of a button. Who doesn't want that?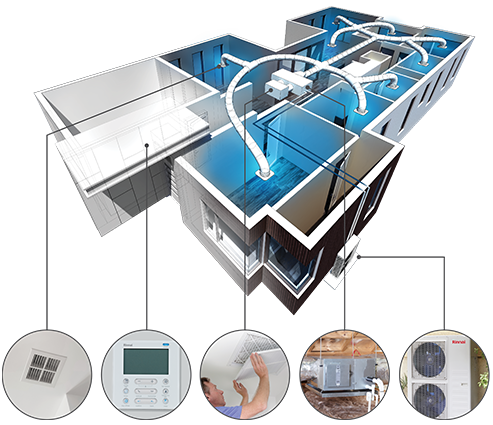 Gas Heating and Refrigerated Cooling for your entire home through one system
Gas Ducted Heating with Brivis add on Cooling is probably best thought of as an entire-home heating system with an air cooling attachment. This does not lessen the effectiveness or efficiency of the Cooling during summer. It simply refers to the fact that the heater can operate independently, but the cooler can't – it needs the Heater to operate. This is why it's called an Add-On.
Compatible with existing Brivis 4, 5 or 6-Star Heater
When it comes to Brivis Ice Add On Cooling, you'll need a 4, 5 or 6-star rated heater for it to be compatible. Many customers opt for the highest star-rating Ducted Gas Heater, because they are so much more energy efficient. In fact, they are so efficient that the higher purchase cost will be returned to you within the first two seasons from savings in running costs.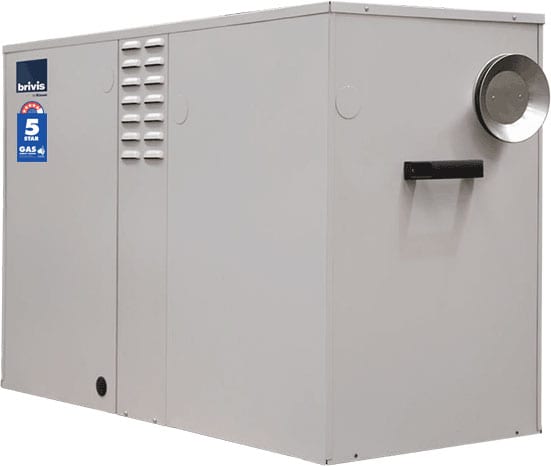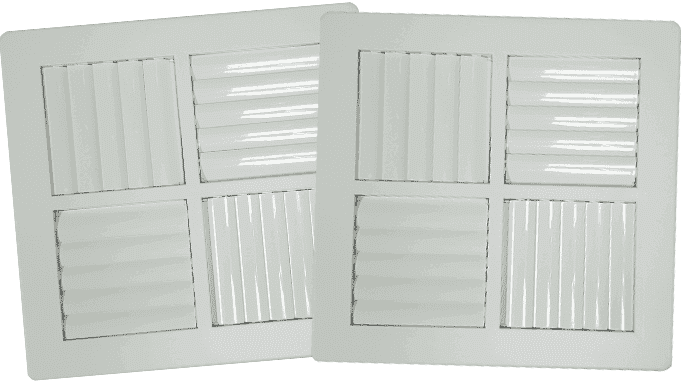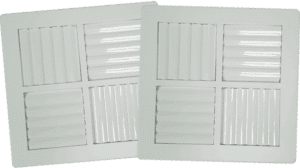 Uses the same vents for both Heating and Cooling
Heating with Add-On Cooling uses the same ducting, so you will get Heating and Cooling from the same vents. Compare this to a home with a Heating system and a separate Evaporative Cooling system, where separate ducting and vents are necessary to accommodate two completely different systems.
Cost-effective Cooling when paired with solar panels
Unlike your Gas Ducted Heating unit, your Brivis Add On Cooling is powered by electricity. When paired with a solar panel system, however, your Add On Cooling unit becomes an energy-efficient powerhouse.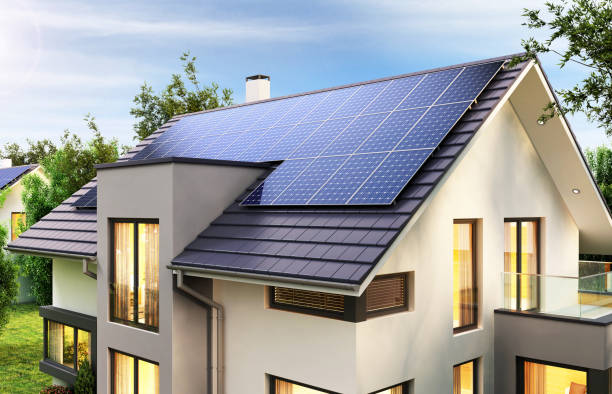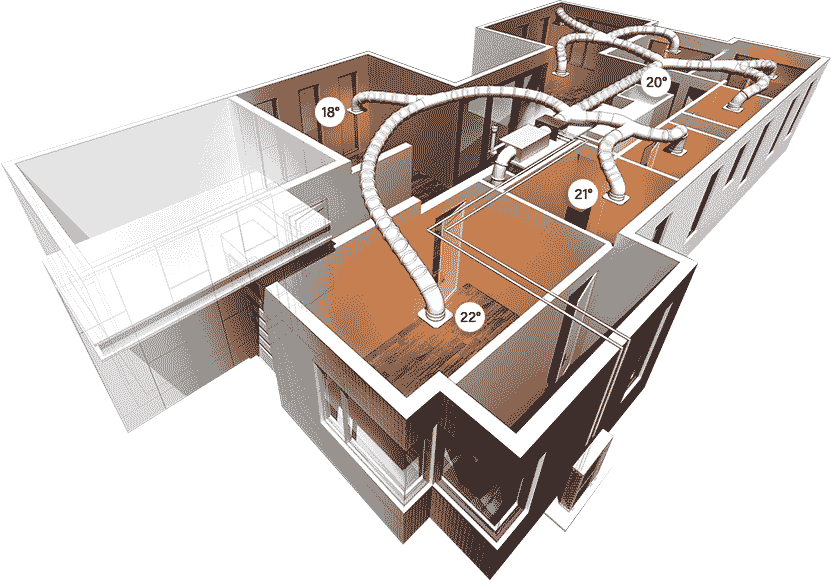 Zone different areas of your home
Brivis ice Add On Cooling systems can be zoned into sections to ensure efficiency of use. What this means, is that you can turn off your Heating or Air Conditioning in areas of your home when they aren't being used, such as your home theatre, which is wonderful for your hip pocket and the environment.
By opting in for Wi-Fi as a feature, you'll be able to control your family's entire heating and cooling system from your bedroom – or even overseas. Many of our customers leap at the Wi-Fi option, which allows them to set the climate control from their smart device first thing in the morning or before they get home from work. You'll need an internet connection to do this, though.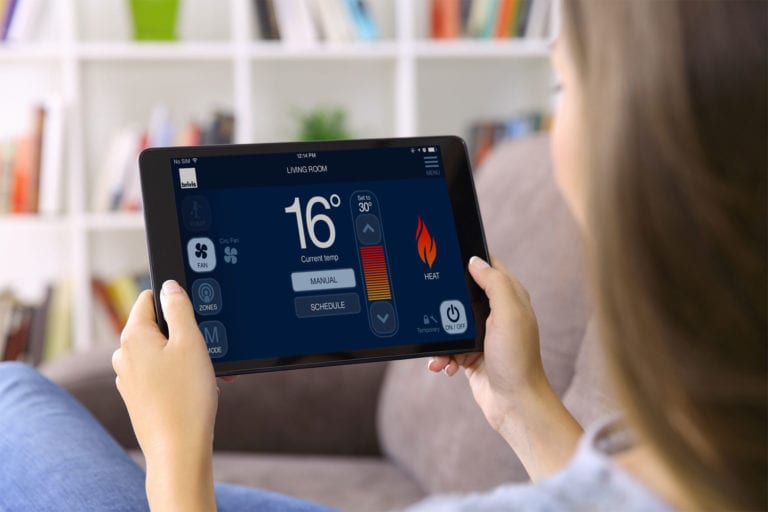 Want to know more?
Talk to the Heating & Cooling experts
Are you ready to go? We can help!
Frequently Asked Add On Cooling Questions
Still looking for more information on Ducted Heating with Add-On Cooling?
Read our Add On Cooling for your Melbourne Home guide
Why people all over Melbourne choose Plum
Want to know more?
Talk to the Heating & Cooling experts