The Efficient & Cost-Effective System to Cool your Entire Home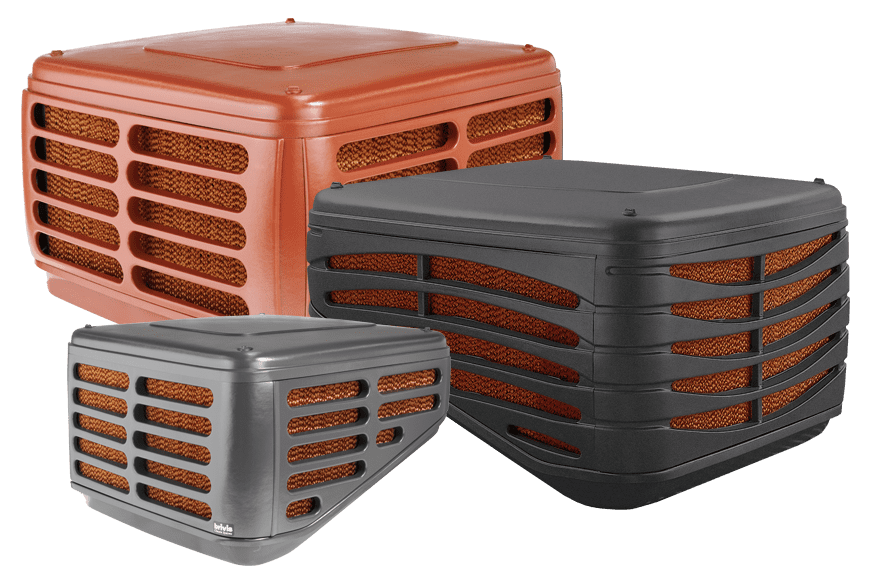 Buy an Evaporative Cooler model that works for your Home
Are you tired of sweltering in the heat during those scorching summer days? Looking to purchase an eco-friendly and cost-effective system to keep your space cool and comfortable? You've come to the right place!
Introducing evaporative coolers, the smart and efficient cooling solution that brings relief to your hot and dry environments. Whether you're at home, in the office, or enjoying the outdoors, evaporative coolers are your answer to beating the heat while saving both energy and money.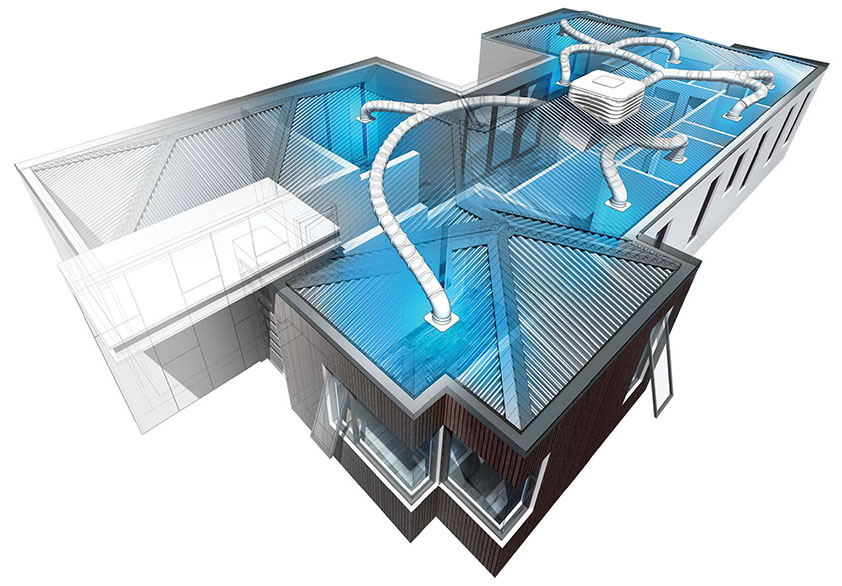 From Budget-Friendly to Premium Evaporative Cooler Models
Our collection caters to a wide range of price points, ensuring there's an option for every budget. With a diverse array of Evaporative Cooler designs and colours to choose from, including traditional box and low-profile models, you'll find the perfect match that not only meets your requirements but also aligns with your financial preferences.
Whether you're looking to save or splurge, our options in Charcoal, Terra Red, and Beige ensure you can make a cost-effective choice.
Cheap to buy, install and run - Starting $3,900 Fully Installed
Evaporative Coolers are the cheapest whole-house cooling system on the market, in a price range of $3,900 to $5,500. The cost of installing your roof-mounted Evaporative Cooler can vary – depending on the size of your home, the number of outlets your home requires, and the complexity of getting the ducting installed. Please call us on 8360-9622 to discuss your professional installation needs.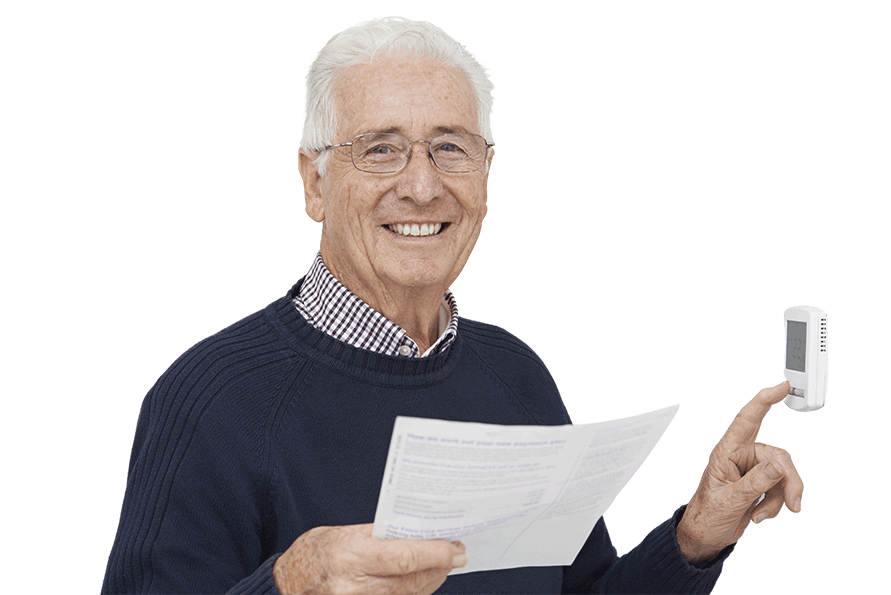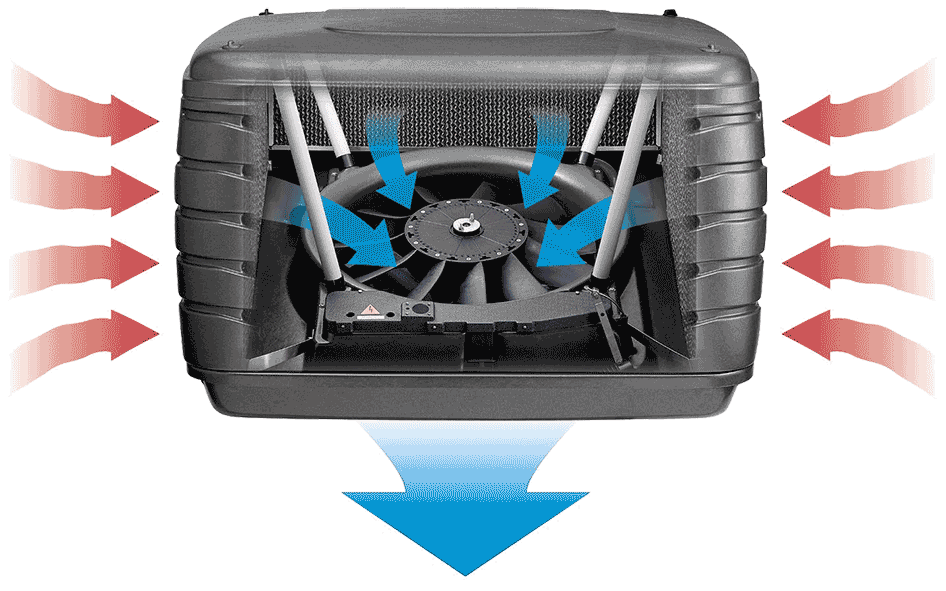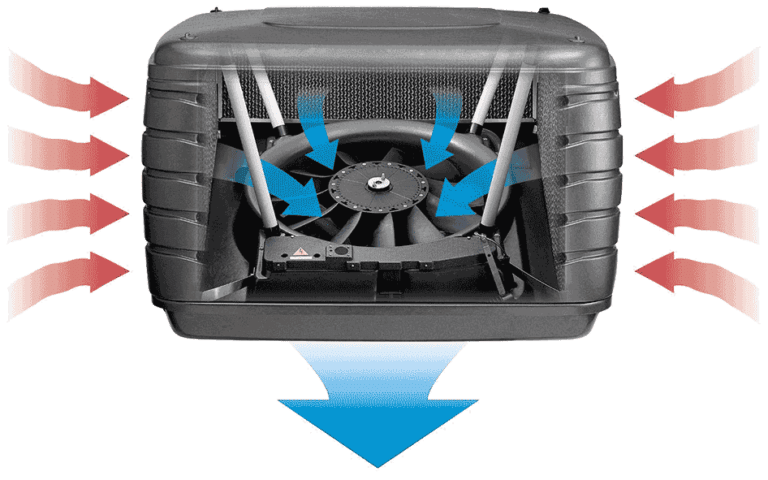 Evaporative Coolers are the affordable way to cool
Evaporative Air Conditioning isn't just an economical upfront purchase with professional installation; it's also a savvy way to keep your ongoing energy expenses remarkably low, typically around just $2 to $3 per day. That's even less than the cost of your morning coffee.
In contrast, Ducted Refrigerated Air Conditioning can set you back an average of $5 to $10 per day in power consumption. These remarkable savings are possible because Evaporative Coolers operate with an impressive 75% greater energy efficiency compared to Ducted Refrigerated Air Conditioning.
What's Included in our Pricing?
At Plum, we understand that it's not just about the products and installation; it's about delivering a complete and cost-effective package that truly stands out. When you choose us, our pricing includes a wide range of unique benefits designed to save you money.
We begin with an unwavering commitment to your satisfaction, backed by a guarantee that we will not only meet your needs but also surpass your expectations, all while ensuring you're 100% content with our service. We take quality seriously and back our work with a lifetime warranty on workmanship, giving you peace of mind and long-term value.
Our dedication extends further to encompass quality assurance, professional design expertise, top-tier customer service, service reminders, and honest advice to ensure your experience is exceptional every step of the way. With over 30 years of expertise, we offer comprehensive service guarantees and customised warranties tailored to your specific requirements, helping you save more.
In addition, our regular check-ins, transparent workmanship, premium after-sales care, and in-house experts set us apart as your smart choice for both quality and cost-effectiveness.
Unit
Full Installation
Up to 9-Year Warranty
Professional System Design
Quality Materials Used
5-Star Rated Customer Service
Honest Advice
Better Guidence
30 Years of Expertise
No Contractors Used
100% Satisfaction
Honest Workmanship
Lifetime Warranty on Workmanship
Quality Assurance
Premium After-Sales Care
Regular Check-Ins
Service Reminders
Comprehensive Service Guarantee
Alternative Companies' Pricing
Unit
Full Installation
Up to 5-Year Warranty
At Plum, our pricing isn't just a transaction – it's a promise of excellence.
Ps: Don't just take our word for it, hear it straight from our customers who are so glad they went with Plum. See the reviews here.
PSS: If you're in doubt, just give it a go. Send us an enquiry and you'll experience the difference, right from the start. 
Frequently Asked Evaporative Cooler Questions
Want to know more?
Talk to the Heating & Cooling experts