The Efficient & Cost-Effective System to Cool your Entire Home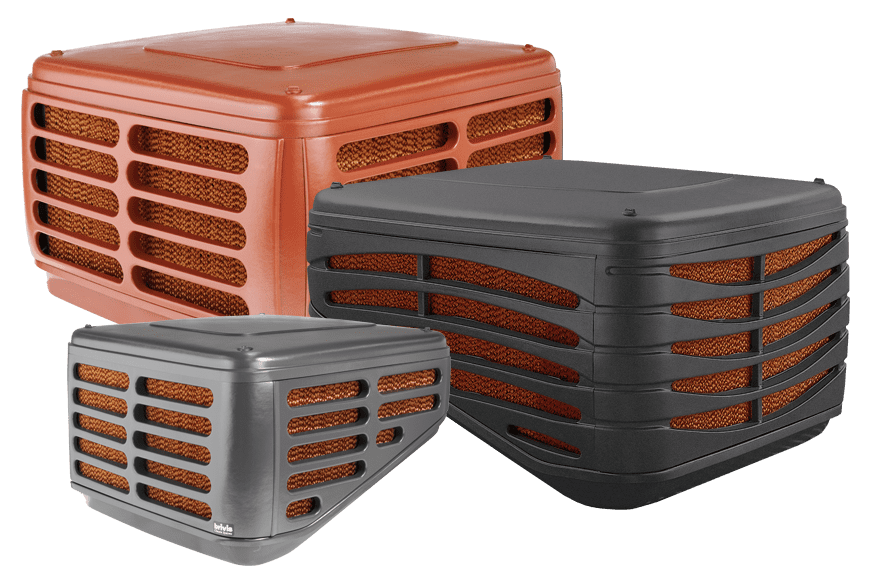 Evaporative Coolers are the Perfect Coolers for Melbourne Homes
There's a telling reason that Evaporative Air Coolers are one of the most popular home air conditioners in Melbourne and Geelong.
It's because they provide such an effective solution to our dry climate – while being kind to asthma and allergy sufferers, our pockets and the environment.
There's a lot to be said for this natural cooling process, which harnesses the ancient science of evaporation to convert water into a cooling breeze that circulates effortlessly through ducting to you and your family – with this clean, fresh, soothing air being filtered and replaced every few minutes.  To maintain indoor air quality, the Evaporative Cooling process requires some doors and windows to be open, allowing the stale air to escape.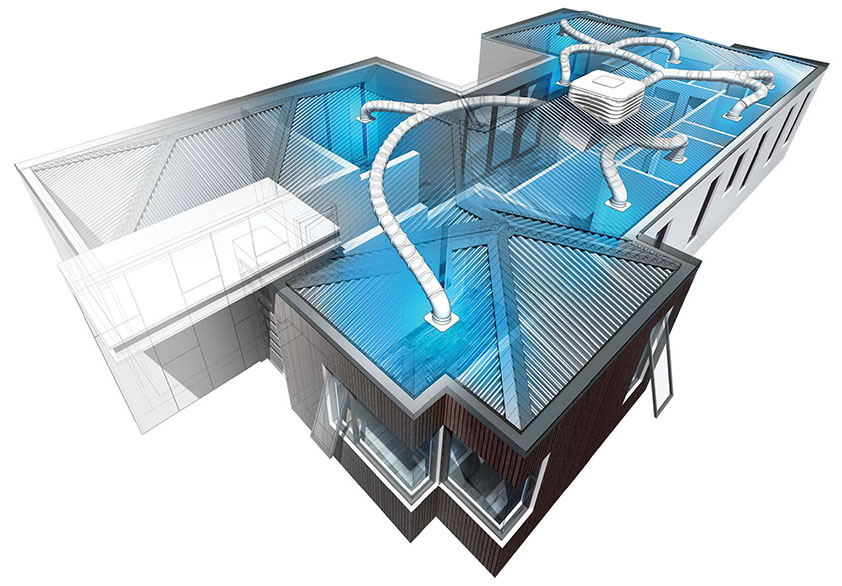 Cool every room in your home
Evaporative Coolers are the cheapest whole-house cooling system on the market, in a price range of $3900 to $5500. The cost of installing your roof-mounted Evaporative Cooler can vary – depending on the size of your home, the number of outlets your home requires, and the complexity of getting the ducting installed. Please call us on 1800 758 687 to discuss your professional installation needs.
Run the cooler without worrying about the bill
Not only is Evaporative Air Conditioning cheap to buy with professional installation, you can keep your energy consumption costs down to just $2 or $3 a day. That's cheaper than your morning cup of coffee. Compare this to Ducted Refrigerated Air Conditioning, which averages $5 to $10 a day in power consumption. These outstanding power savings are because Evaporative Coolers run with 75% more energy efficiency than Ducted Refrigerated Air Conditioning.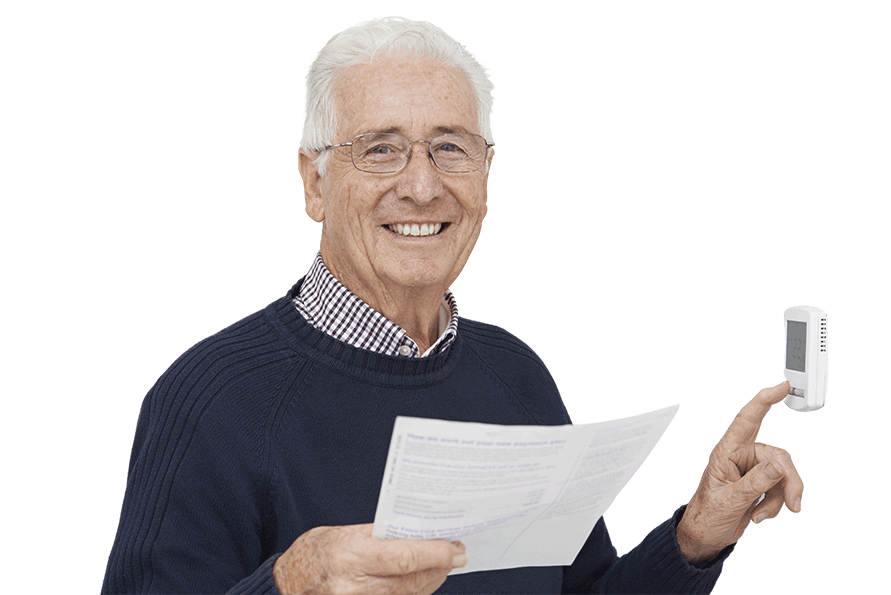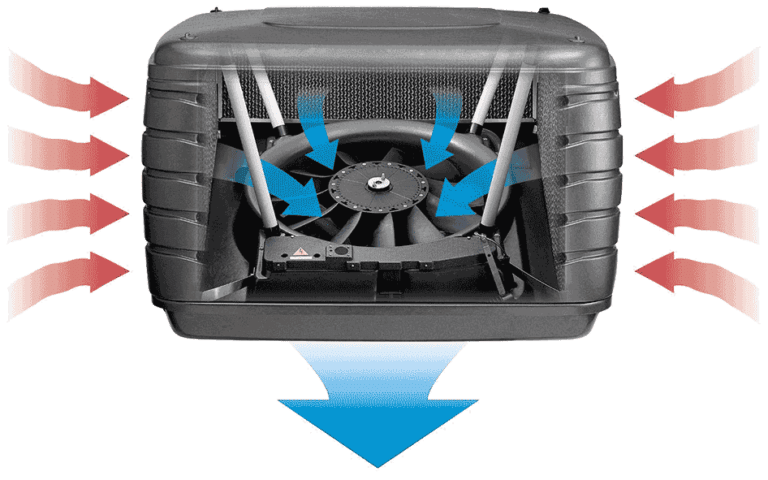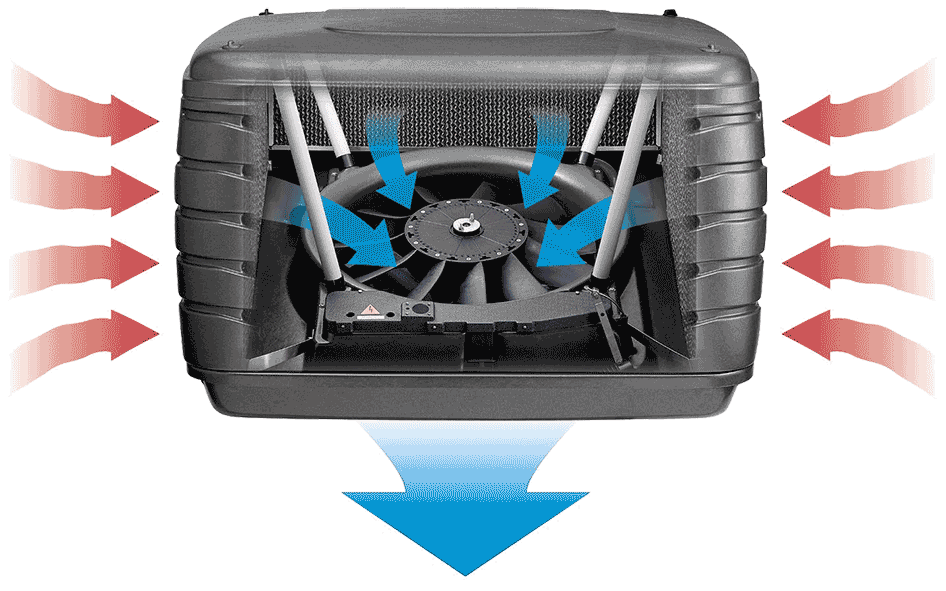 Easily control your allergies with filtered air
Airborne allergy sufferers can breathe easy, because this is the perfect Air Conditioning unit for you. Your roof-mounted Evaporative Cooler will completely replace the air in your home every 1-3 minutes with clean, fresh oxygen that has all the nasty dust particles and allergens filtered out. Not only is this natural air flow the healthy, safe choice for your precious family, but it's gentle on your carbon footprint, low on water consumption and easy on your hip pocket, too!
Feel the cool breeze flowing through your home
When it comes to temperature control, there's nothing like an effective solution that uses a natural process to keep the air in your home at least 10°C cooler in hot climates. The Evaporative Cooling process takes hot air from outside, filters it of dust particles, cools it, and then circulates it through your home through the ducts and vents – keeping the air temperature consistently cool and water consumption low. These efficient cooling systems bring in constant fresh air in our hot Australian climate, chilling it to a temperature that is an average 8°C-12°C lower than outside.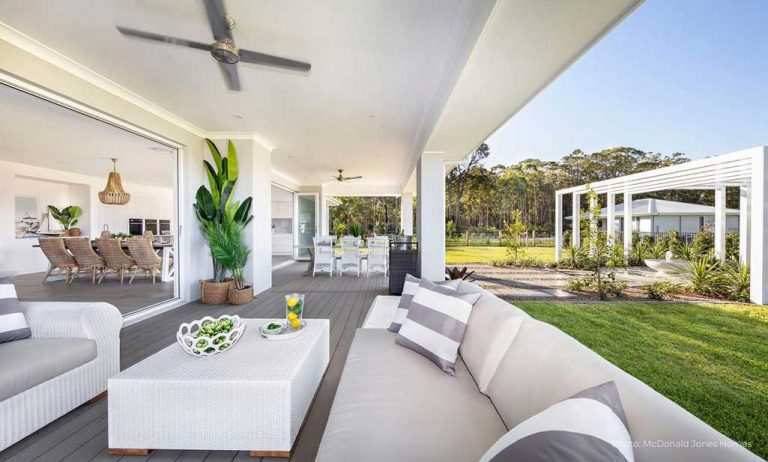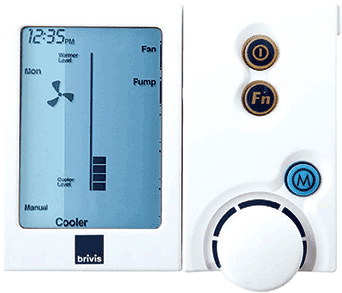 Just as the process of running air over water to create a beautiful breeze is a simple one, so too is the operation of this air conditioning unit.  All you need to remember is to keep a couple of outside doors or windows open when running in cooling mode, to allow the hot, humid air to escape. Most Brivis Evaporative Units are compatible with Wi-Fi, meaning you can switch it on via an app on your phone to ensure your home is nice and cool before you get home. 
Want to know more?
Talk to the Heating & Cooling experts
Are you ready to go? We can help!
Frequently Asked Evaporative Cooler Questions
Still looking for more information on Evaporative Cooling?
Read our Evaporative Cooling for your Melbourne Home guide
Why people all over Melbourne choose Plum
Want to know more?
Talk to the Heating & Cooling experts