Reverse cycle air conditioning and heating for your entire home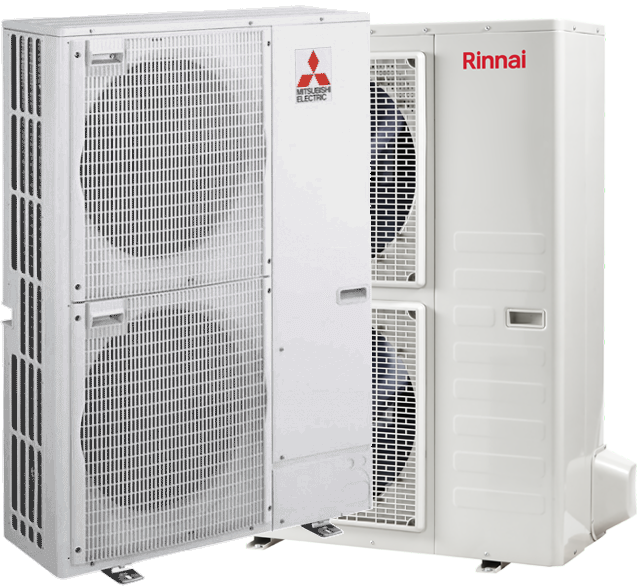 Get Ducted Air Conditioning for that Refrigerated Cooling
You know that wall of delightfully cold, refreshing air that engulfs you when you step into a shopping complex on a hot summer's day? That's Ducted Air Conditioning Refrigerated Cooling!
When it comes to an all-in-one dual heating and cooling system for your whole family home, a Ducted Reverse Cycle Air Conditioner performs flawlessly all year round, especially under Melbourne's extreme four-seasons-in-one-day conditions. Whisper quiet, these units are generally installed in your roof space, or outside the home. Ducting installed in your roof space sees deliciously crisp air in summer and toasty air in winter delivered directly to you, via strategically positioned vents throughout your home.
While Ducted Reverse Cycle Air Conditioning can be a more expensive option when it comes to installation and running costs, solar panels and effective zoning result in minimal power bills.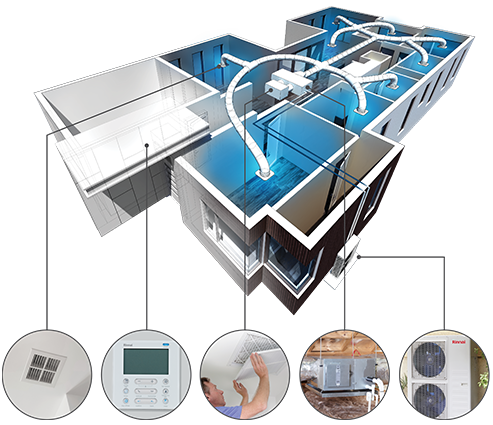 Ducted Air Conditioning in every room
When year-round comfort is your goal, the power and performance of Ducted Reverse Cycle Air Conditioning is hard to beat, especially in a large home with lots of rooms. But all that grunt comes at a price, with Ducted Air Conditioning sitting at the premium end of the expense scale. We have included an approximate pricing guide in the FAQs further down this page. 
Please call us on (03) 83609 622 to discuss your professional installation needs and alternative options if required.
Cost-effective with solar panels
These bad boys aren't the cheapest to run and average operation will see you paying $5 to $10 a day (compared with just $1-$2 a day for Evaporative Cooling). However, if you have solar panels installed on your roof, Reverse Cycle Refrigerated Air Conditioning units become extremely energy efficient and power bills are cut significantly.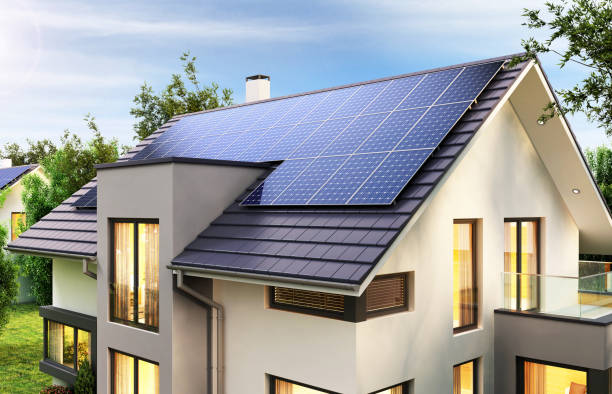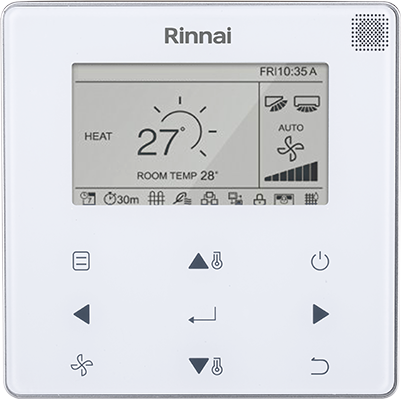 Year-round Heating and Cooling perfection
Ducted Air Conditioning systems provide an all-in-one, whole-home reverse cycle ducted Heating and Cooling solution that delivers perfection all year round. Whether it's peak summer or the depths of winter, you and your loved ones will live life to its comfortable fullest. And the best part is, these systems are whisper quiet – perfect for when little ones are sleeping.
Zoning saves money and arguments
Zoning is a must with Ducted Reverse Cycle Air Conditioning, since they are designed to be turned on sections at a time. You have the ability to divide your home into different zones that you can switch on or off for efficiency. You can even opt for a system that allows zones to run at different temperatures, putting an end to arguments over thermostat settings. Our expert design team will work with you to understand your lifestyle and home layout – and zone your system accordingly.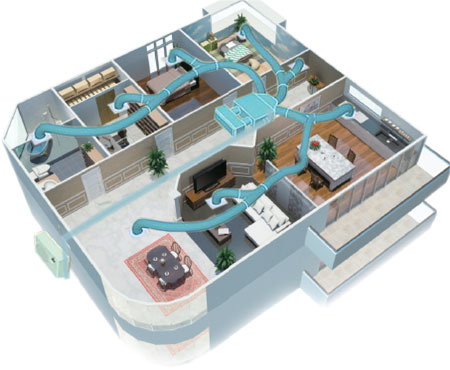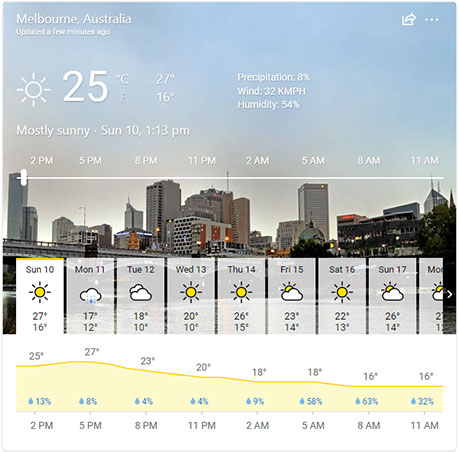 Performs flawlessly on humid days
Ducted Refrigerated Cooling is the system of choice in overwhelmingly hot, humid states such as Queensland and the Northern Territory. Unlike Evaporative Cooling, which tends to struggle on humid days, this is when your Reverse Cycle Air Conditioner will truly shine, pumping out non-stop refrigerated air to soothe even the most frazzled soul.
This is where things get exciting, because today's smart technology is capable of running your Reverse Cycle Air Conditioner. By upgrading your system with a Wi-Fi adapter, you'll be able to control the climate of every zone in your house from bed or while away from home. You can fire up your Reverse Cycle Air Conditioner as you leave work for the day,  or power on the warmth before you get up out of bed in winter.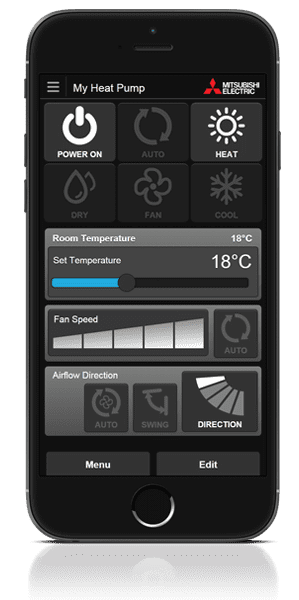 Want to know more?
Talk to the Heating & Cooling experts
Are you ready to go? We can help!
Frequently Asked Ducted Air Conditioning Questions
Still looking for more information on Ducted Air Conditioning?
Read our Ducted Air Conditioning for your Melbourne Home guide
Why people all over Melbourne choose Plum
Want to know more?
Talk to the Heating & Cooling experts