Evaporative Cooler Repair
Has your Evaporative Cooler stopped working?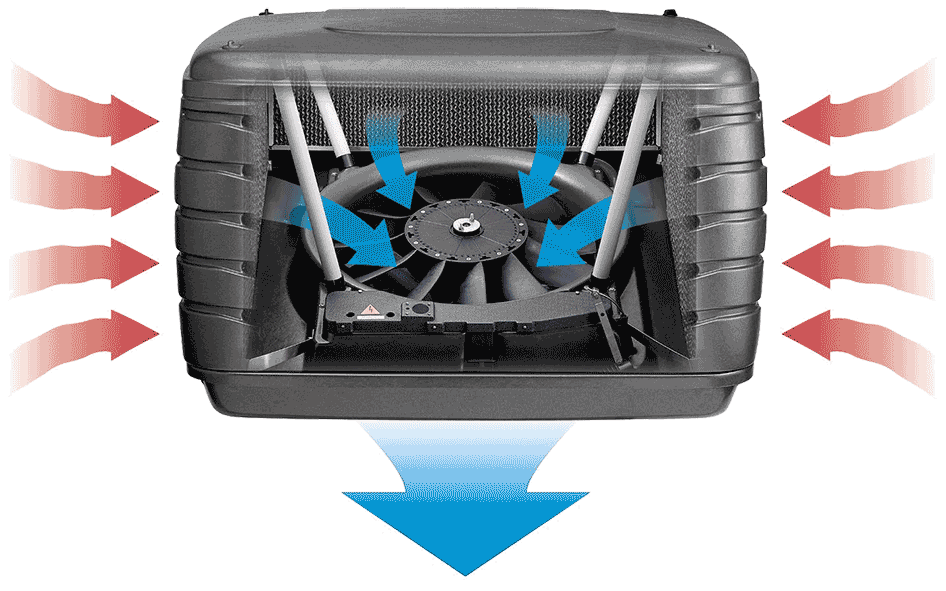 What is a Diagnostic Health Check
Is your Evaporative Air Conditioning performing poorly, or not at all? When it comes to Evaporative Cooling systems, especially older ones, you want the best possible diagnostic and repair service in your hour of need.
At Plum Trade Services, we understand this. So we introduced Melbourne and Geelong's first and only 45-point Diagnostic Health Check for Evaporative Coolers. Our meticulous health check of your Evaporative Cooling system will quickly determine the cause of the issue and the overall condition of your system, getting you back up to peak performance for those hot summer months.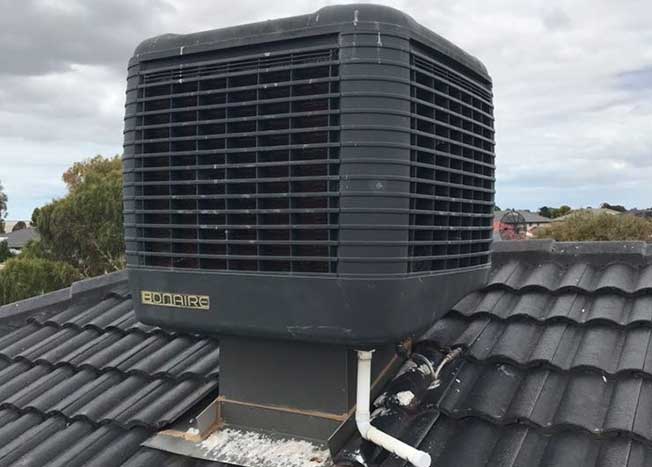 This is far and away the most comprehensive service around. Our friendly, qualified technicians check every single component in your Evaporative Cooler (even checking for loose tiles and flashing on your roof).
This ensures we are quickly able to diagnose the source of a system performing poorly, or not at all, and provide you with honest advice about repairs and preventative maintenance.
45-Point Full Health Check
From the condition of your outside cabinet, through to your pads, fans, drain valve, circuit board, wiring, water drain and even your controller (and so much more in between), every single part is put under the microscope by our experienced technicians.
See the full 45-point Diagnostic Health Check List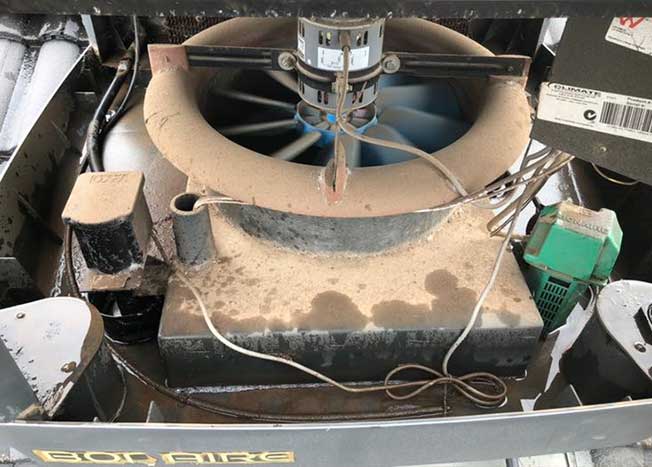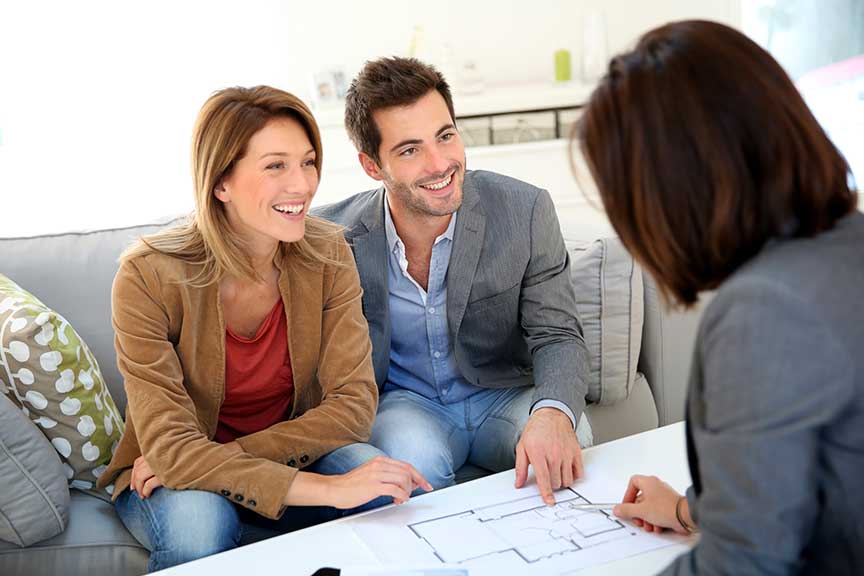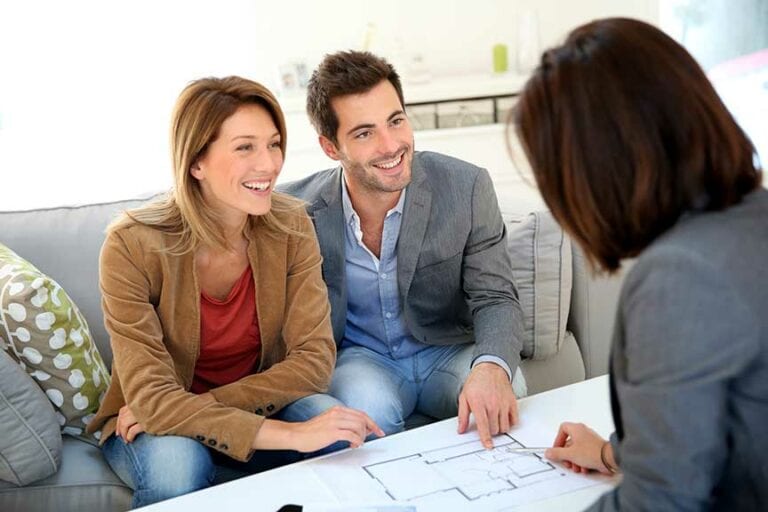 Get an In-depth Condition Report
Once complete, our personalised Evaporative Air Conditioning service advice includes an in-depth report covering what we found, before our repairs team discuss this with you to ensure you understand everything happening in your Evaporative Cooling system and what needs to be done for maximum efficiency.
We'll provide you with our recommended solution (and a list of parts needed for your Evaporative Air Conditioning repairs) – and can even be there the next day for urgent repairs if no rare parts need to be ordered in.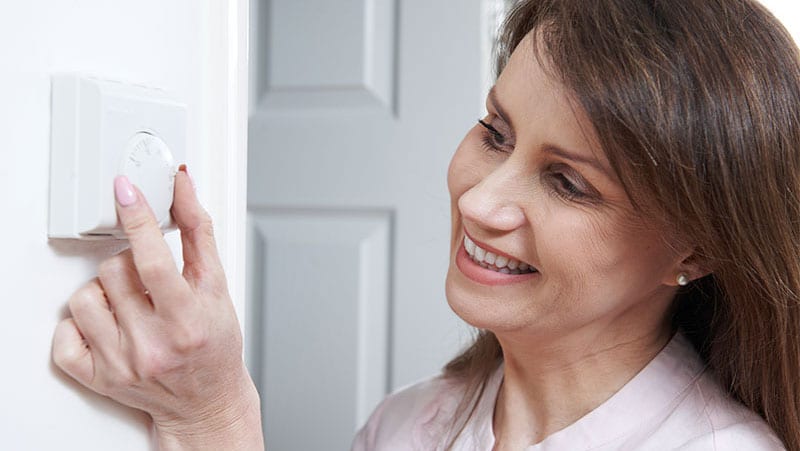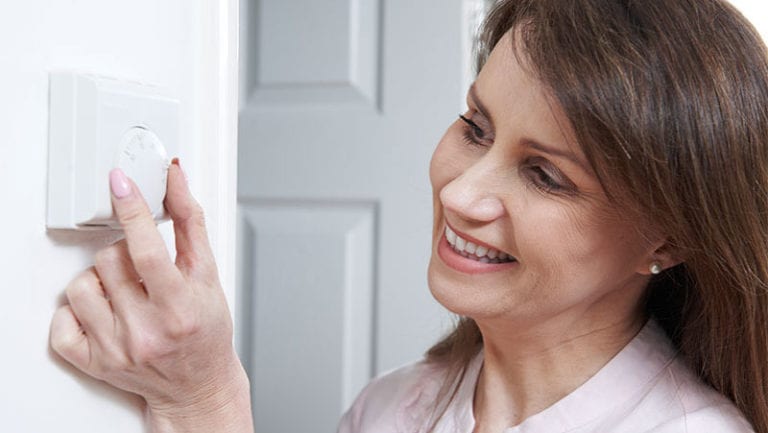 What brands do we repair?
Our experienced technicians can repair all heating & cooling units and are absolute experts in Evaporative Cooling services. No matter what the Evaporative Cooler brand, or how old your air conditioning is, we can service it!
We're experts in Brivis, Braemar, Breezair, Bonaire, Celair, Coolair and Coolbreeze air conditioning units, as well as Kaden, Omega, Rinnai, and everything in between
Over the last 30 years, we've been cleaning, servicing, and repairing Evaporative Coolers. Here's a few before and after pictures of our recent work.
Want to know more?
Talk to the Heating & Cooling experts
Are you ready to go? We can help!
Frequently Asked Evaporative Cooler Questions
Why people all over Melbourne choose Plum
Want to know more?
Talk to the Heating & Cooling experts