Split System Air Conditioners
Supply & Installations Across Melbourne
Split System Air Conditioner Melbourne
Split Systems Air Conditioners are Perfect for keeping Melbourne apartments, single rooms in homes or office spaces cool in summer and comfortable and an affordable and energy efficient option.
Named because they're split into two parts, these reverse cycle split systems consist of an outside compressor contained within a compact metal shell, with an indoor wall-mounted unit that is aesthetically pleasing and unobtrusive.
Single Split systems air conditioners are ideal for single rooms. The size of the unit is determined by the area in which it needs to cool or heat. An ideal size for a small room would be a 2.5kw split system. A larger area will require a unit with a higher cooling capacity.
When requiring more than one air conditioner in your home, a multi split system may be an considerable option. Using a mutlisplit compressor, this outdoor unit can run multiple head units through your home.
Wifi enabled units allows you to control each unit on your smartphone, reducing the need for multiple remote controls.
Designed For Efficiency
While there are plenty of split systems and portable air conditioners on the market, we always recommend to our customers that they choose a well known, reputable brand with parts, products and service warranties. We prefer to use Mitsubishi Electric, Rinnai or Hitachi.
While there are a lot of buying guides, we believe that it's important to have professional help in designing the positioning, size and power of your unit so you can enjoy maximum comfort in your home all year round. In addition, it's vital to choose a system with quality parts and components that are built to work efficiently year after year and are designed to last in the harsh Australian climate.
Our experienced team can assist you to find the split system air con that not only cools but also heats your home, save you dollars on your power bills and match your home decor.
Split System Repairs And Maintenance
The affordability and efficiency of split system air conditioning units means they're a popular choice for many of our customers, particularly in smaller homes or apartments.
To help keep your split system running efficiently, our dedicated in-house service and repair team can arrange regular maintenance checks to clean filters, inspect electrical wiring and generally keep your unit going strong. When installing your unit through Plum Heating & Cooling, our after sales support team will attempt to contact you to remind you that your unit is due for its service. That's just another reason to choose Plum!
Request a New System Quote or Service / Repair Booking
To request a quote for a New System or to Book in a Service/Repair, simply fill in the form below and a representative will be in contact with you.
What Customers are Saying
"Very pleased with the products and services we received from the Plum team. Quotes were accurate, installation was neat and tidy and they were happy to work around my (at times) disorganized builder. Thanks guys and girls."
Steven V.
Google Reviews
"Awesome customer service from start to finish. Got done quickly, guys were friendly and knew what they were doing. Dealt with them in the last place so we knew they were the only ones we were going to call. Highly recommended"
Rosa M.
Google Reviews
Why Trust Plum Heating & Cooling?
Leading Experts over 25 years
Premium After Sales Customer Care
Experienced Staff with Plumbing Background
Five Times Wyndham Business Award Winners
Leading Customer Relationship Management System
Service Agent for Leading Brands
Top 5 Advantages of a Split System Air Conditioner
Are you thinking about purchasing a split system air conditioner? If so, read on to learn about its advantages.
Imagine you've spent one of the hot days of Summer out on Port Phillip Bay. It's one of those rare days in Melbourne that sees the temperature rise above 34°C.
When you get home, you want to relax and cool off from a day of boating and fishing. The good news is that if you have a split system air conditioner, you'll have immediate relief when you walk inside your home.
Are you considering an upgrade to your A/C system this summer? Here's everything you need to know about split air conditioners.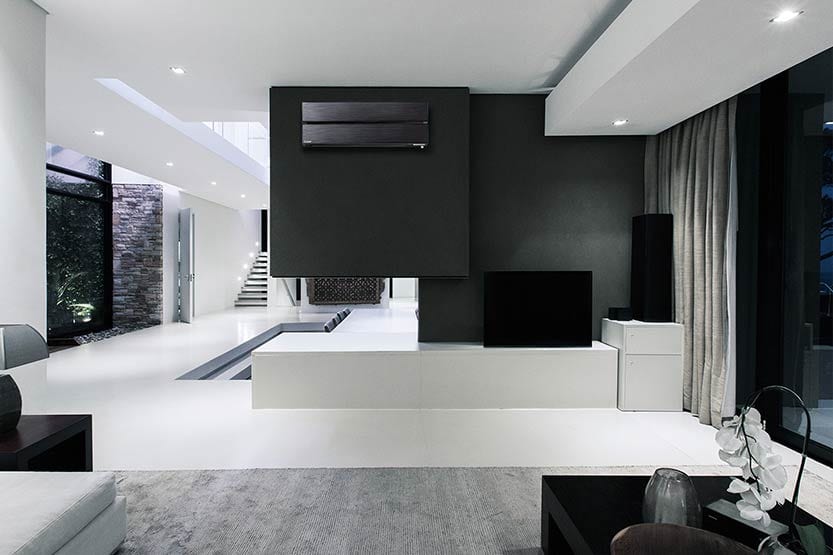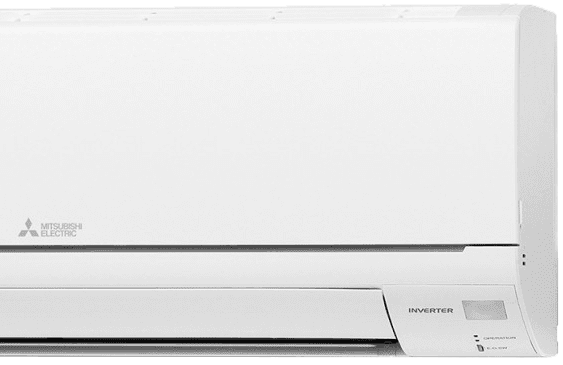 What Is A Split System Air Conditioner?
Split air conditioners get their name from how they are set up. Half of the system goes outside of the home while the other half goes inside. The outside unit is the condenser while the inside is the fan coil.
When set to cool, the warm air inside of the room gets taken in by the fan coil. As the warm air leaves, cool air cycles into the house. When set to heating, the opposite happens.
You can fit these systems to work in rooms, areas, or multiple rooms by connecting copper piping to the condenser. With Multisplits, up to eight rooms can use one outdoor unit, with each room having control over the temperature.
These systems come in different shapes and sizes, although the most common is the wall mounted unit. They can work in both apartments and houses because you only need to install two parts. By contrast, a traditional cooler requires you to install ductwork and vents throughout an entire home.
What Are The Costs Of Running A Split Air Conditioner?
If your home currently has window units, a split system could save you a good amount of money. Of course, this depends on how you use your system and the brand you choose. We recommend Mitsubishi Electric, Hitachi, or Rinnai to our customers for their dependability and service, parts and product warranties.
According to Origin Energy, running a 5kw split system in a room for heating and cooling during the winter and summer costs around $179.00. This estimate varies based on individual needs.
There are steps you can take to lower your costs.
Choose a brand with a high star rating. This measures how efficient the device is and provides a good gauge for determining the level of savings you can expect.
You should set your thermometer between 24°C and 26°C during the summer. Each degree lower than 24°C raises costs by around ten percent.
Close curtains and external blinds during the day to keep out sunlight.
When running your system in a room, make sure that you close the windows to let the cool air circulate and keep hot air out.
You should also check your windows and fix any drafts. Make sure you insulate your home against the summer heat and winter cold. When the temperatures drop at night, consider opening your windows and turning the split system off. Let mother nature do some of the work for you.
Last, but not least, is to maintain your system. If you notice that it isn't running properly, call a technician right away. Waiting could lead to the problem worsening and a larger repair bill.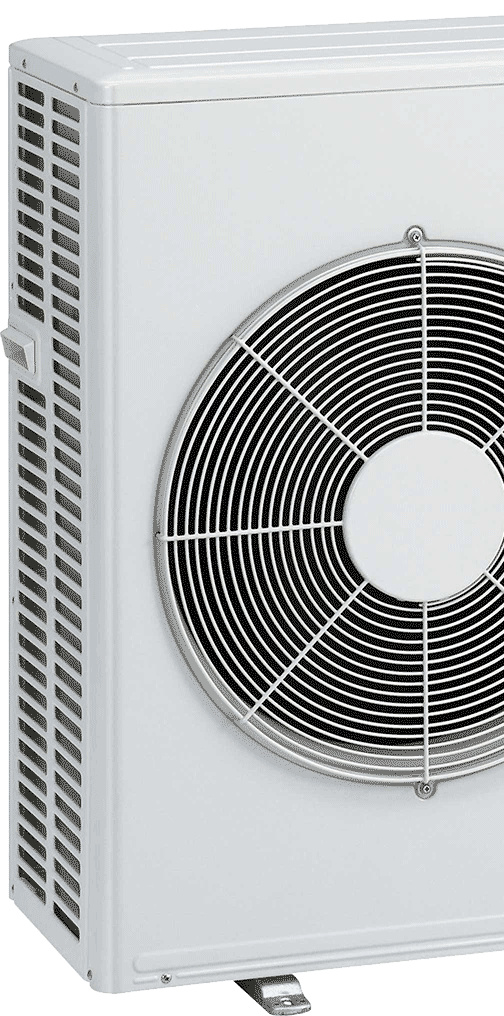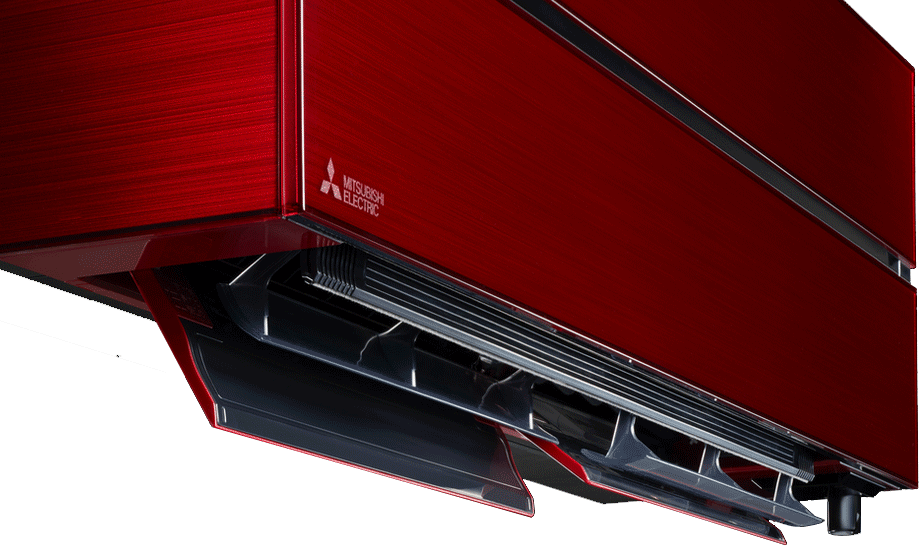 Benefits Of Choosing A Split Air System
While there are many advantages with Air Conditioning using a Split System, we have listed five main advantages when comparing to other cooling options. 
We've already gone over the ways in which you save money by owning a split system, but what if you're constructing a new dwelling or moving to a location with no temperature control? 
Installing an energy efficient split air system saves you money during operation as it consumes less power than the conventional units.
When compared to an entire ducted refrigeration system, you eliminating the need to install ductwork and the need to power up the entire unit when cooling a single room. The units are also pretty cheap depending on the brand you buy as well.
02. Split System Air Conditioners Are Quiet
We've all been there before. You're about to pass out after a long day at work or a night of play when your old A/C unit turns on, waking you up from slumber. Even worse is not being able to fall asleep because of the loud window unit next to your bed.
Ductless air conditioner units offer you peace and quiet. Some models run at 19 decibels, much lower than wall units and older traditional air conditioners.
Combined with the fact that they can go almost anywhere, you'll hardly know that your air conditioning is on. You can put your unit away from bedrooms and your television so that it doesn't bother you.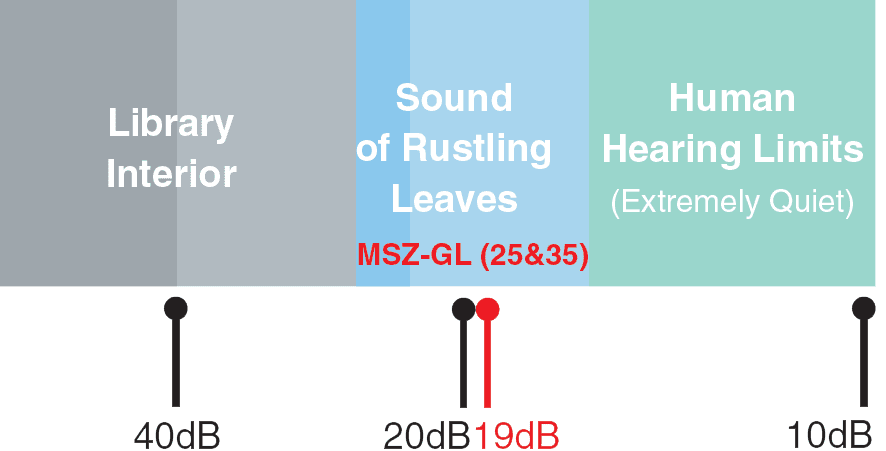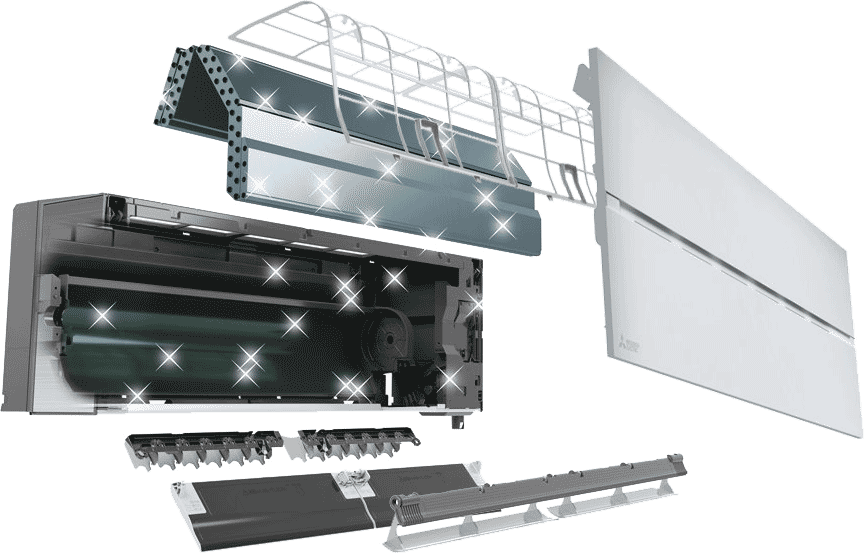 Indoor air quality is a major concern, especially for those living in and around large cities such as Melbourne. According to the Dept. of the Environment and Energy, indoor air quality is of particular concern. In many places, it's actually considered worse than outdoor air pollution.
Many split air systems have filters that regulate dust and humidity inside of the rooms they service. This is particularly helpful for those that suffer from allergies, asthma, and other breathing problems. The process of pulling air out of a room and replacing it with new air also eliminated stale air, which aids in the growth of mold. Mold is, of course, a grave concern for the elderly and children, along with anyone sensitive to mold spores.
04. Independent Temperature Control
Each person has their own level of tolerance towards heat and cold. While one person might think that 35°C is perfect, it might be torture for another. With a multi split system, both parties can control their own temperature in separate rooms. Each room with a unit can adjust the temperature, meaning fewer people fighting over the thermostat every day.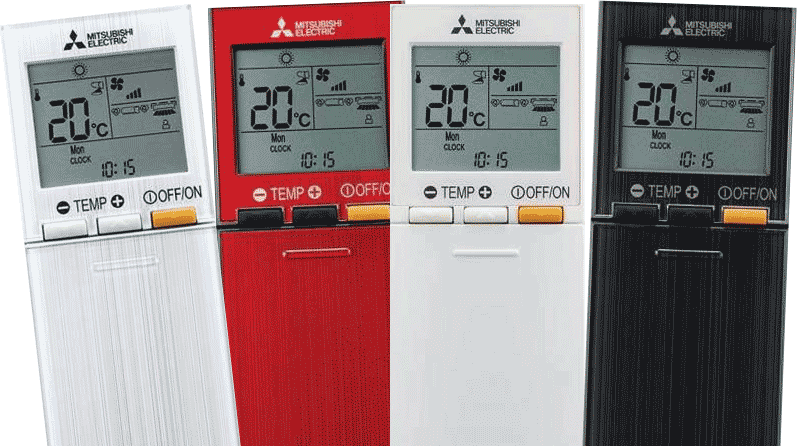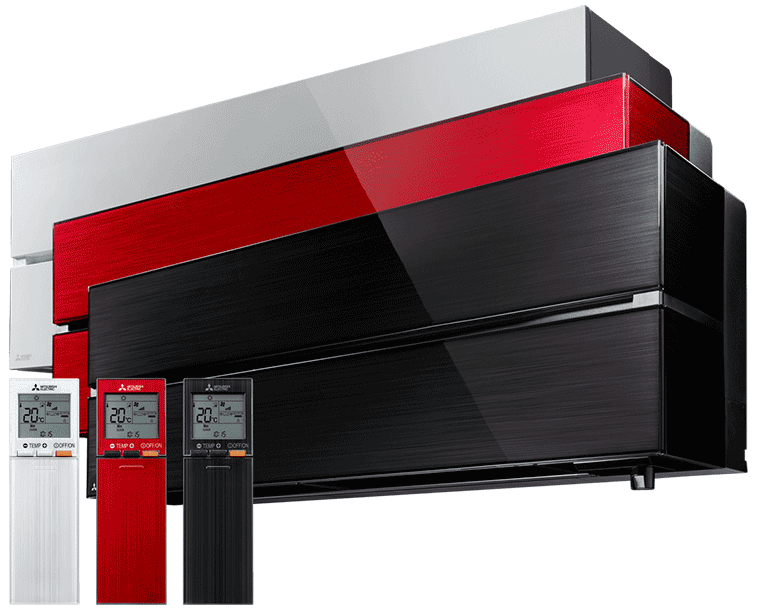 05. They Blend In With Your Decor
Let's be honest, window units can be a bit of an eye-sore. Not only that, but they can also leak water into your home causing your carpets to stain.
Split units, however, are less obtrusive and can go almost anywhere. You can place the indoor unit up to 30.48 metres from the outdoor, giving you plenty of leeway during installation.
Imagine being able to colour coordinate your home's air conditioning unit to it's surrounding. 
Keep Your Cool This Summer
The hottest parts of summer are approaching. Instead of sweating your way through January and February, why not allow our team of experts to help you find the perfect split system air conditioner for your home?
We'll help you design the perfect positioning, size, and power of your new unit. We supply and install the unit to make sure that you stay cool during the summer.
To make it easy for you to find the best unit for your needs, you can either come by our showroom in Point Cook or request a quote for your home today. As Winners of the Trade Wyndham Business Reward in 2017, you can trust that you're in good hands with Plum Heating and Cooling.  
What Our Customers Are Saying
"The three young men that installed our system where lovely, professional people who took care to help me remove some artworks that were near the installation site, they were courteous during the job and worked very well as a team. They were very well informed when showing me how to use the system and they cleaned up nicely after the job was complete. Probably the nicest tradespeople I've dealt with. I would recommend them for sure."
"We had an A+ service from the Plum team. Bradley completed a free quote and helped us pick the best heating and cooling system. Aden, Luke and the rest of the team made the installation seamless ~ a well oiled machine! We are very happy with our Mitsubishi ducted heating and cooling. Would highly recommend!"
"We had 2 split systems installed just over 2 years ago and have since had 2 service calls. We could not be happier with the service we have received from Plum. The servicemen have gone about their work with little fuss, explaining what they were doing and cleaning up after each unit was serviced. This morning Shiva was here, and he was very courteous as he was working. We have nothing but praise for Plum"
"Very pleased with the products and services we received from the Plum team. Quotes were accurate, installation was neat and tidy and they were happy to work around my (at times) disorganized builder. Thanks guys and girls."
"Awesome from start to finish. Got done quickly, guys were friendly and knew what they were doing. Dealt with them in the last place so we knew they were the only ones we were going to call. Highly recommended"
"I've just had my Split System repaired today by Plum Heating and Cooling after failed attempts by another business. What a fantastic job your technician Shiva done. Absolutely top guy, great workmanship and great customer service. Also had my initial quote done by Shae who was also great and thorough with his work. Definitely recommend Plum Heating and Cooling"
"Had my cooling system installed today - really happy - team arrived on time, no fuss, got on with the job and did a great job. Sales team also very helpful and responsive. Definitely recommend Plum for your cooling needs!"
"We have used Plum Heating and Cooling to supply, install and service systems in our rental properties. They are very professional. Techs always arrive as agreed which saves a lot of hassle with the tenants. We get a report that satisfies our legal and moral obligations to our tenants and the prices charged are considerably lower than those of other firms. The whole staff are a dream to deal with and friends to whom I have recommended them are very satisfied with the service."
"We had our ducted heating system serviced today by James who turned out to be one of the most knowledgeable, polite, friendly and helpful service technician/trades person we have ever dealt with so far. We highly recommend him and will definitely have the service done by him in the future.."