Evaporative Cooling Service & Maintenance
14-Point Evaporative Cooling Service & Professional Clean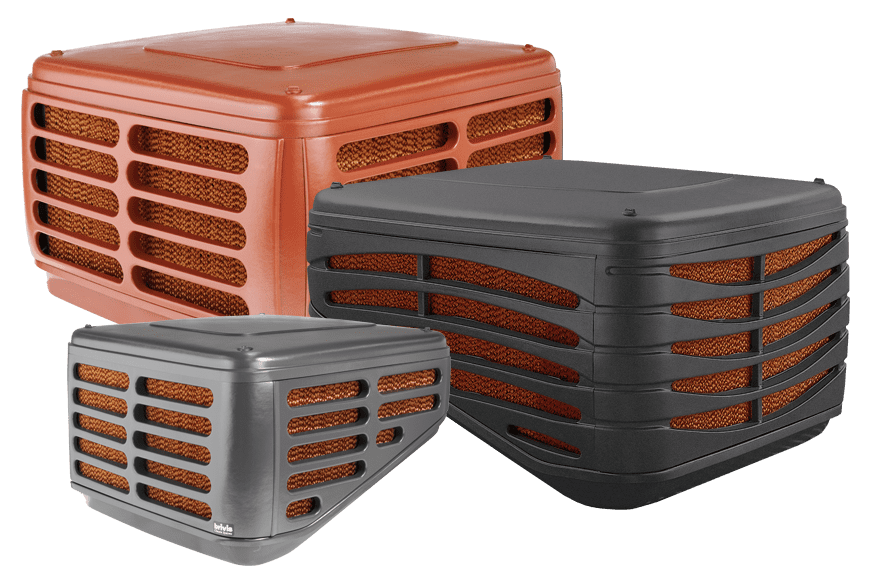 Why choose our Evaporative Cooler Service?
Just like your car, your Evaporative Air Conditioning unit needs regular servicing to ensure it is operating at maximum efficiency – while delivering the safest, cleanest air to you and your little ones. 
We recommend booking one of our 14-point Comprehensive Evaporative Cooling Services in the spring, to avoid the peak demand of the summer rush. With our comprehensive Air Conditioning service including a thorough clean inside and outside of the unit – removing it of mould and bacteria from stagnant water – you'll enjoy peace of mind knowing you're enjoying pure, clean air with efficient performance all summer long. 
If your system is currently faulty, you will need the system to be repaired. See our repairs services 
Our Evaporative Cooler Service Includes:
What brands do we service?
It doesn't matter how old your Evaporative Cooler is, or who manufactured it, because Plum Trade Services' qualified technicians can service all residential air conditioners! 
We're experts in quality Australian brands such as Brivis Evaporative Cooling Service, Braemar, Breezair, Bonaire, Celair, Coolair, Coolbreeze, as well as Kaden, Omega, Rinnai, and a wide range of everything in between.
The best part? You're getting honest advice from a family owned & operated company, for a competitive price!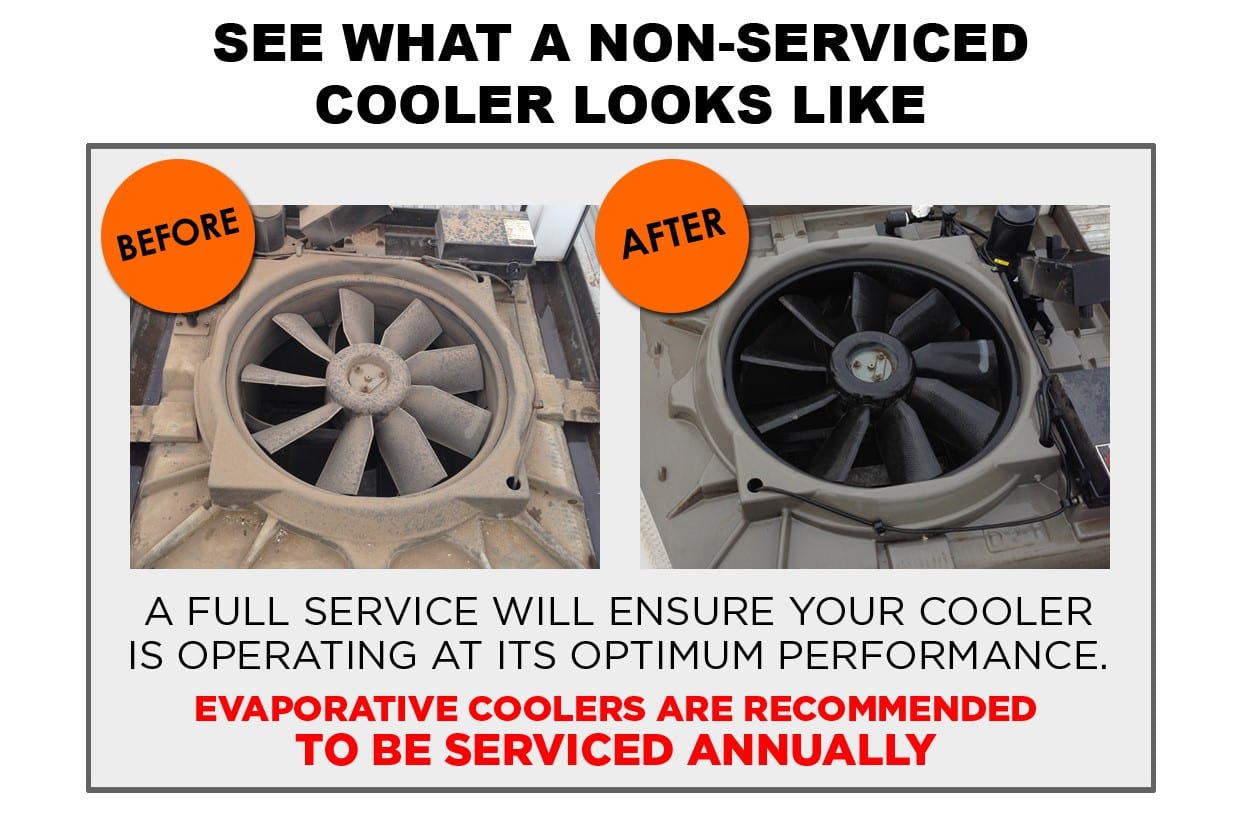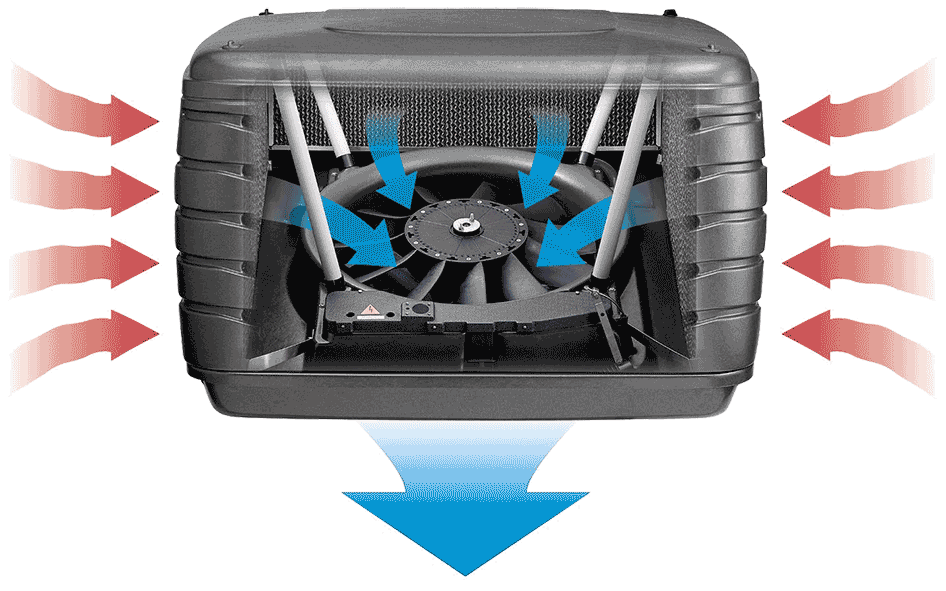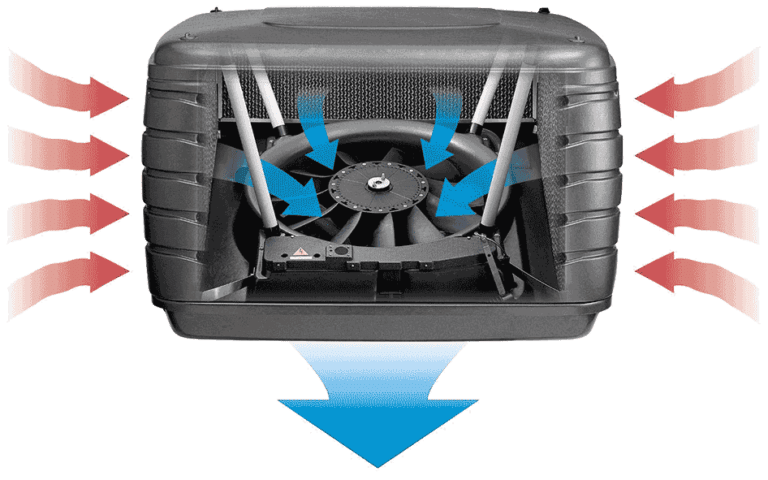 How often should my Evaporative Air Conditioning unit be serviced?
We recommend that you get your Evaporative Service done annually. Because the inner environment of your Evaporative Air Conditioning system is warm and wet, it can become a breeding ground for bacteria and mould if neglected too long. Also, in extreme cases, a neglected Evaporative Cooler clogged up with dust and leaves can cause a house fire. 
A Plum Trade Services Evaporative Cooling service is a cost-effective way to ensure your Air Conditioning delivers at optimum performance. Our 14-Point comprehensive checklist ensures you get a thorough service every time. 
Want to know more?
Talk to the Heating & Cooling experts
Are you ready to go? We can help!
Frequently Asked Evaporative Cooler Service Questions
Why people all over Melbourne choose Plum
Want to know more?
Talk to the Heating & Cooling experts