Rinnai Geoflo Hybrid 22 renewable energy system taps into Earth's vast, green heat reserves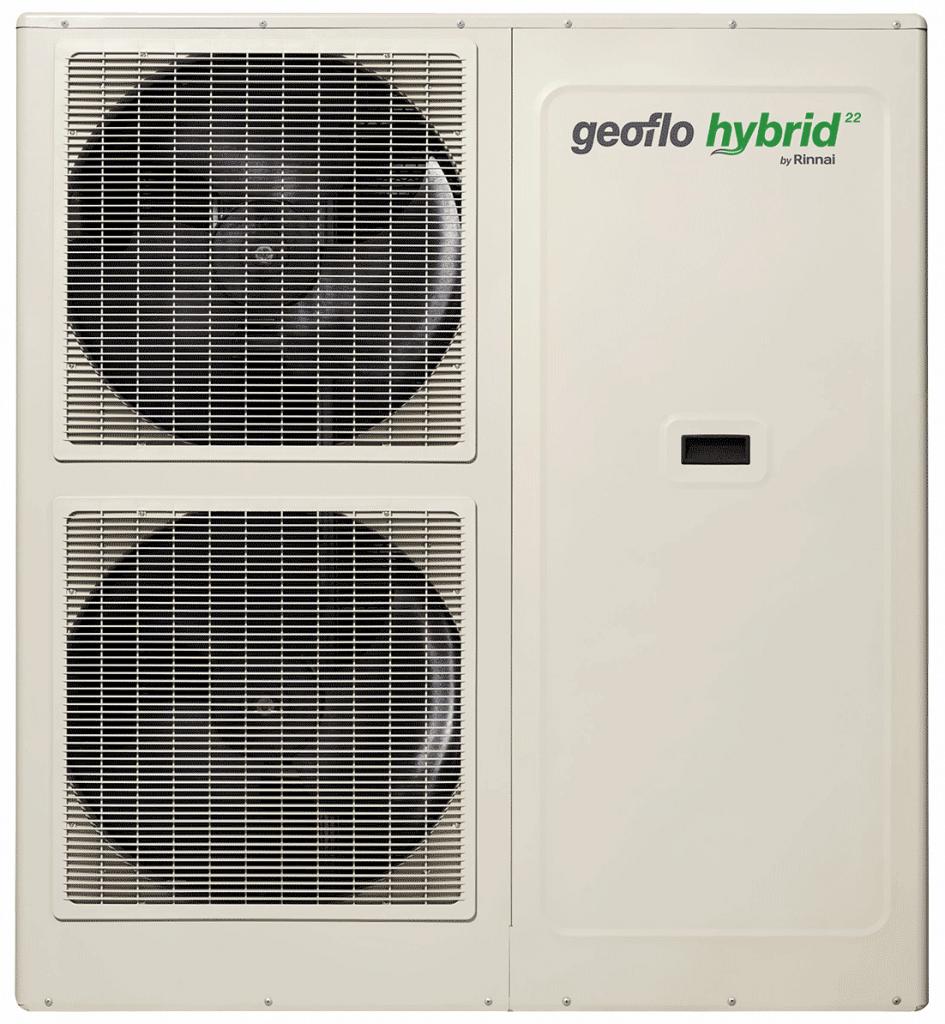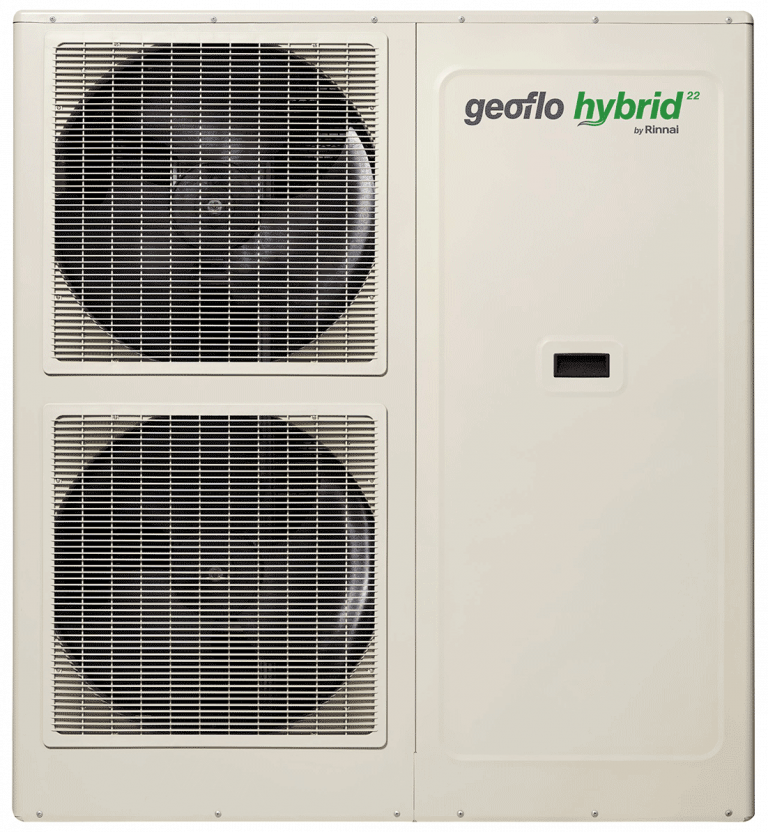 The renewable energy future is here with Geothermal Heating
Did you know that deep under the earth beneath our feet, huge pockets of renewable energy lie in large natural storage reserves, just waiting to be tapped by those seeking environmentally sound climate-control solutions for their homes and commercial buildings?
Excitingly, our planet absorbs about half of the sun's energy that hits its surface every day. It's then stored underground, in what can only be described as nature's subterranean solar farm.
With energy costs constantly climbing, why wouldn't you want to tap into geothermal energy, which is environmentally responsible, abundant, virtually noise-free and consistently available in any climate, hot or cold?
By doing so, you can not only slash your  home Heating & Cooling electricity costs by 50 percent, even during extreme climate conditions, but enjoy the added bonus of free Hot Water.
That's what the game-changing Rinnai Geoflo Hybrid 22 renewable energy system does for you!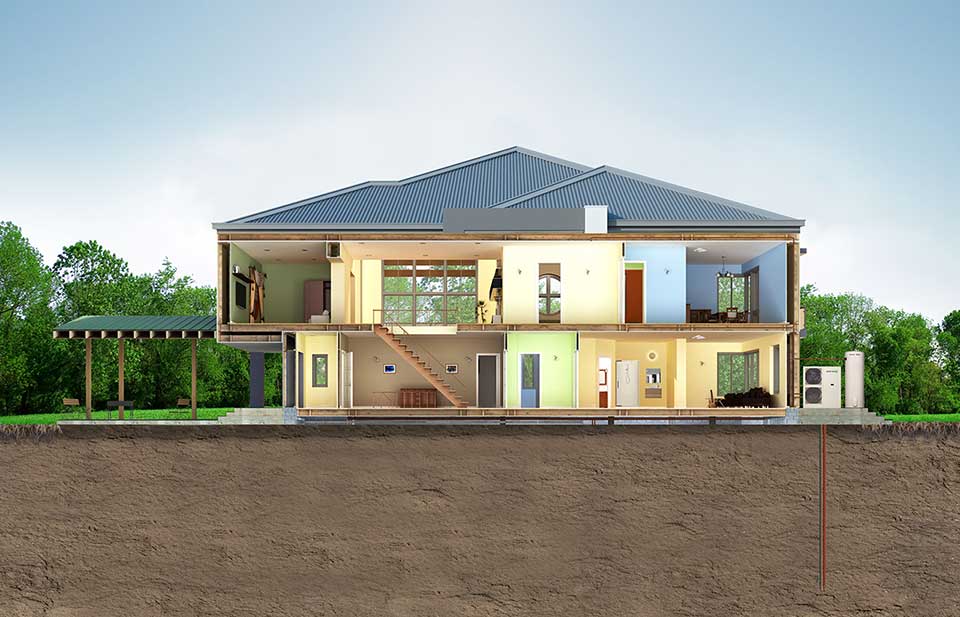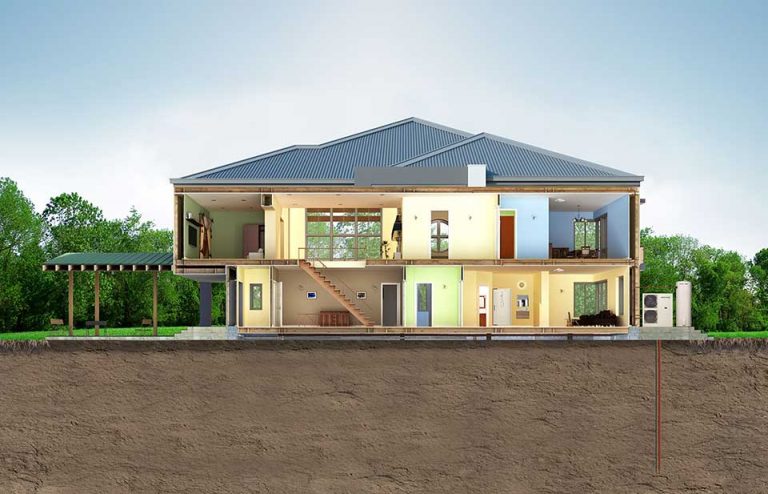 What is Rinnai's Geoflo Hybrid 22?
The Rinnai Geoflo Hybrid 22 system taps down deep in the Earth to source a steady-heat, stable air temperature of 17C. This is drawn for use in a direct-exchange geothermal heating process. It is drawn up by the Ground Loop Heat Exchanger, passes through the Geoflo Hybrid 22 energy exchange unit, and is then rapidly delivered as delightful stream of warm or cool air into your home.
Heating & Cooling, with free hot water
The Geoflo Hybrid 22 system comes with the added benefit of heating your domestic water supply, with any surplus captured and stored in a special storage tank to ensure you have a steady supply of hot water to your home all year round.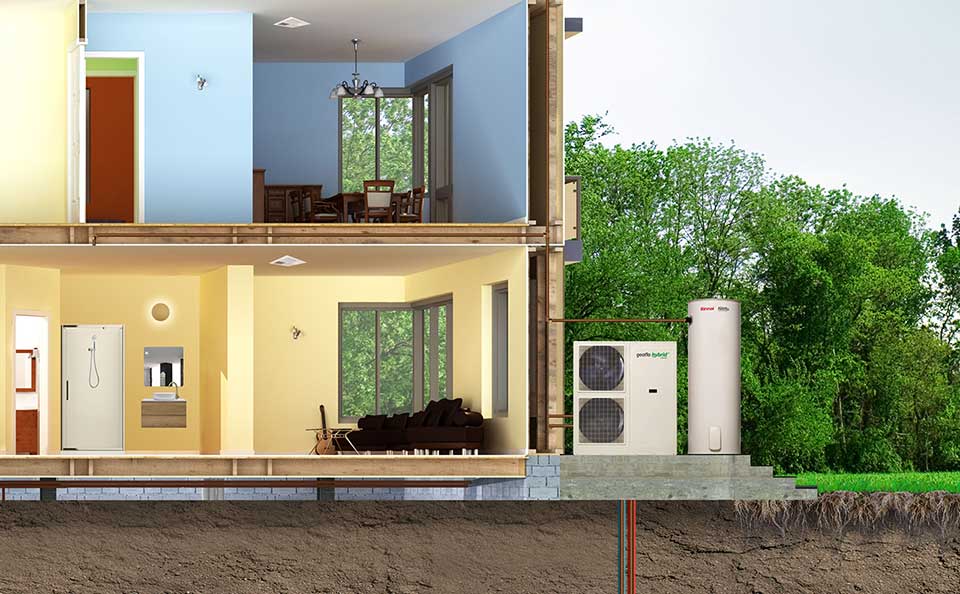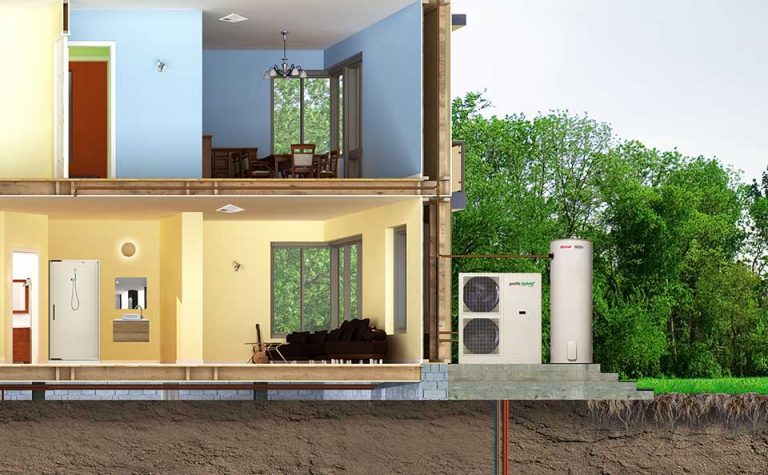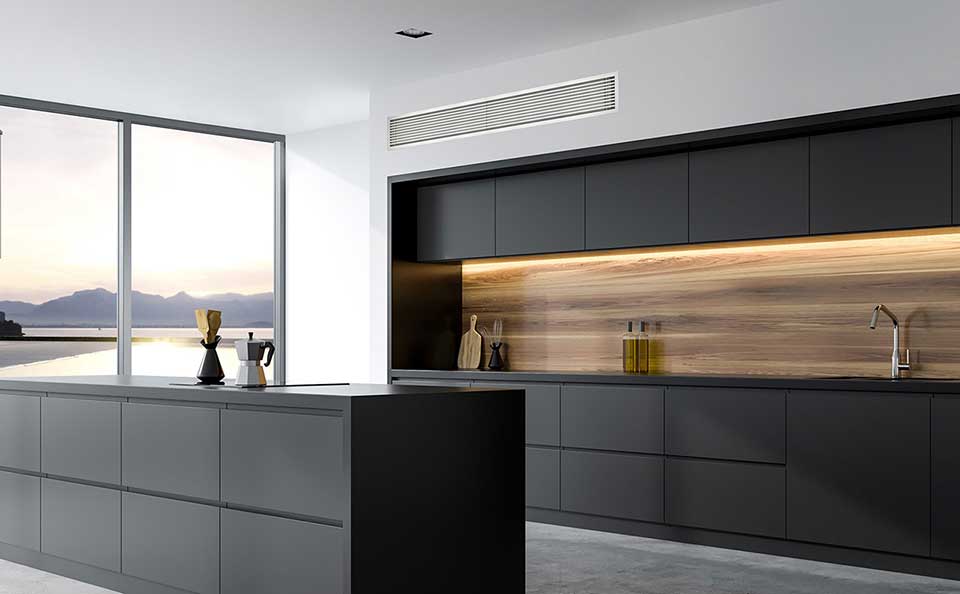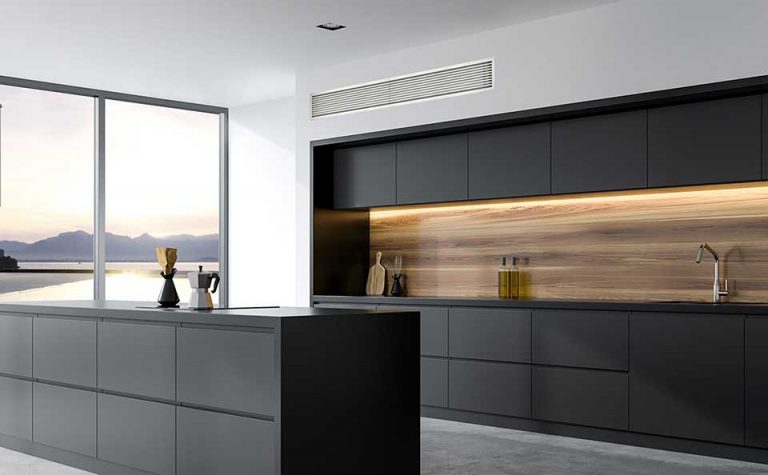 Free, clean, renewable energy
The Geoflo Hybrid system is far more cost-effective than ducted reverse-cycle air conditioning, because it utilises free, clean, renewable energy. You can expect to save up to 50 per cent on electricity use as a result.
Simple to use and maintain
Durable, reliable and with very few moving parts, the Rinnai Geoflo Hybrid 22 require very few maintenance and servicing checks. The thermostat is controlled via a Wi-Fi-enabled, high-definition touchscreen, or the Total Connect Comfort app.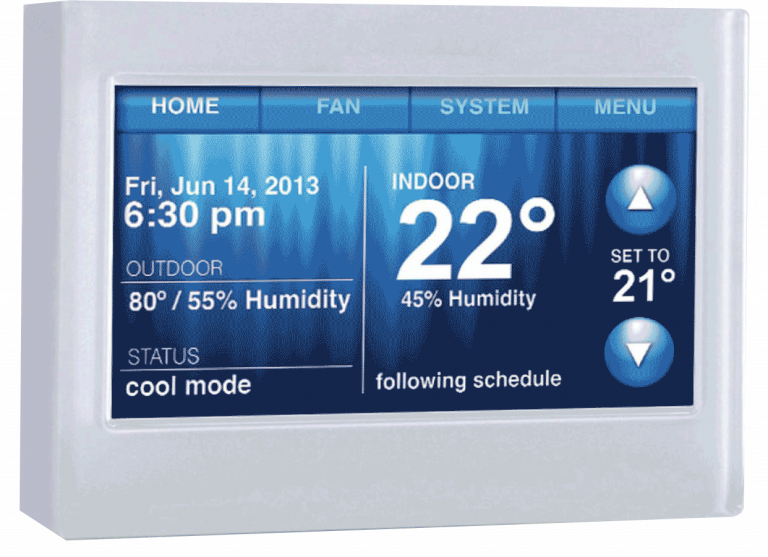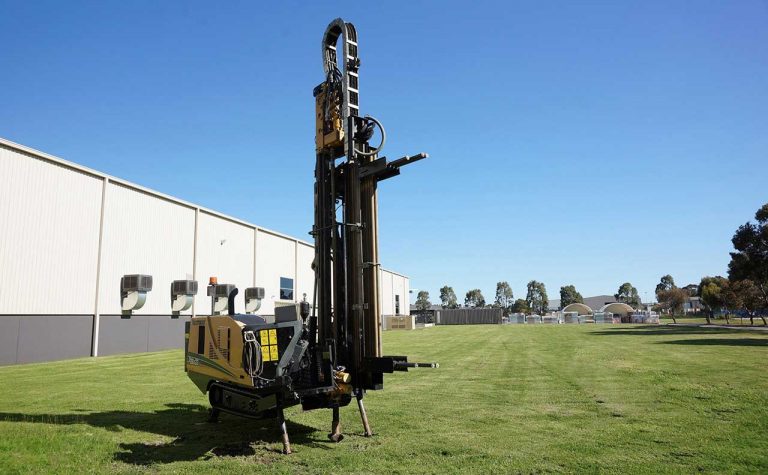 What about the Geoflo Hybrid 22 drilling?
A fully licensed, highly trained expert drilling team installs the ground loop heat exchanger – encased in a flexible, thermally active grout to ensure protection of the system – 40-100m underground via a small-diameter hole of approximately 125mm. Thermally active, extremely flexible casing protects your Ground Loop to ensure many years of efficiency and system life.
Incredibly quiet and compact
Because the Rinnai Geoflo Hybrid 22 system has very few moving parts, such as external fans that have been the cause of many a neighbourhood dispute, you are guaranteed loads of peace and quiet. Plus, it's so compact it can be retrofitted into an existing home or incorporated into a new build with no fuss.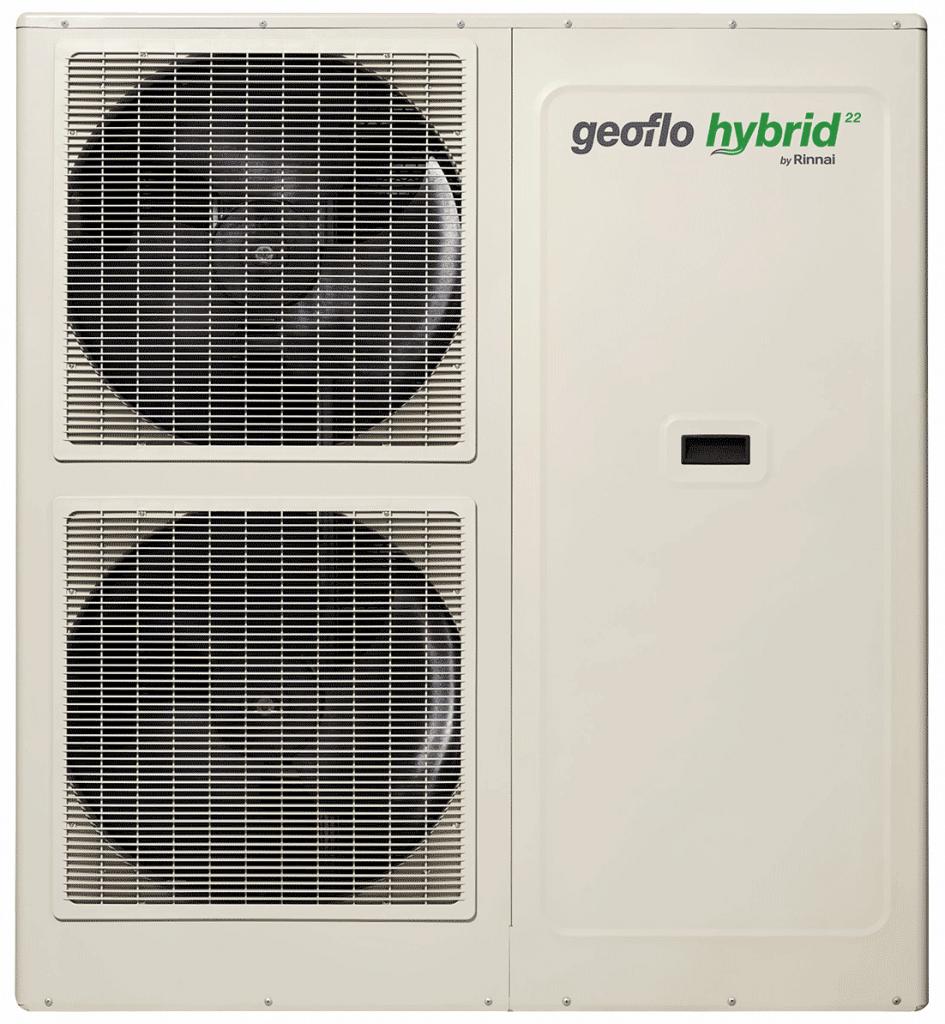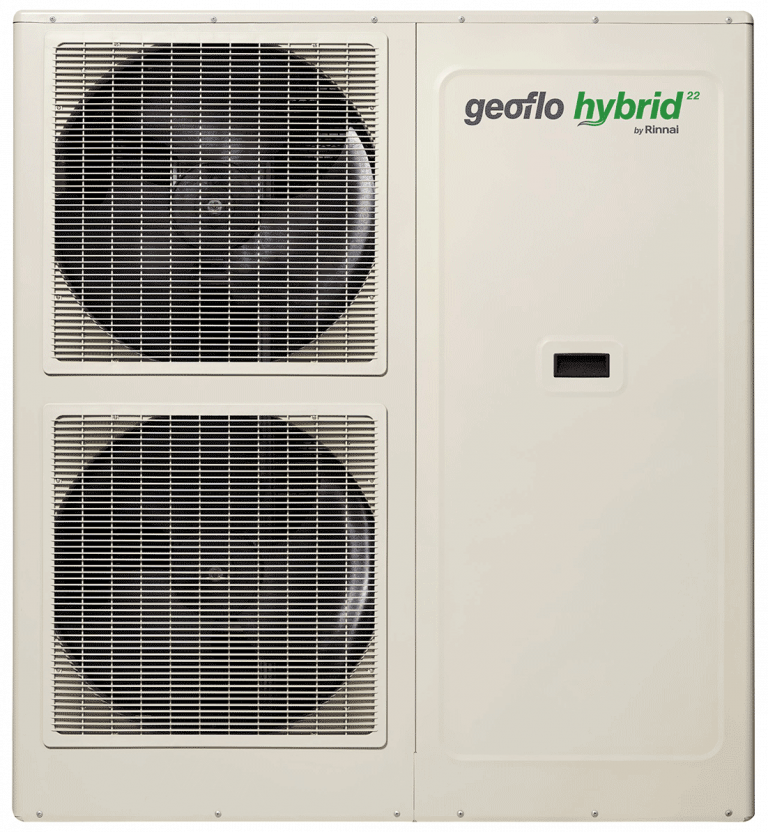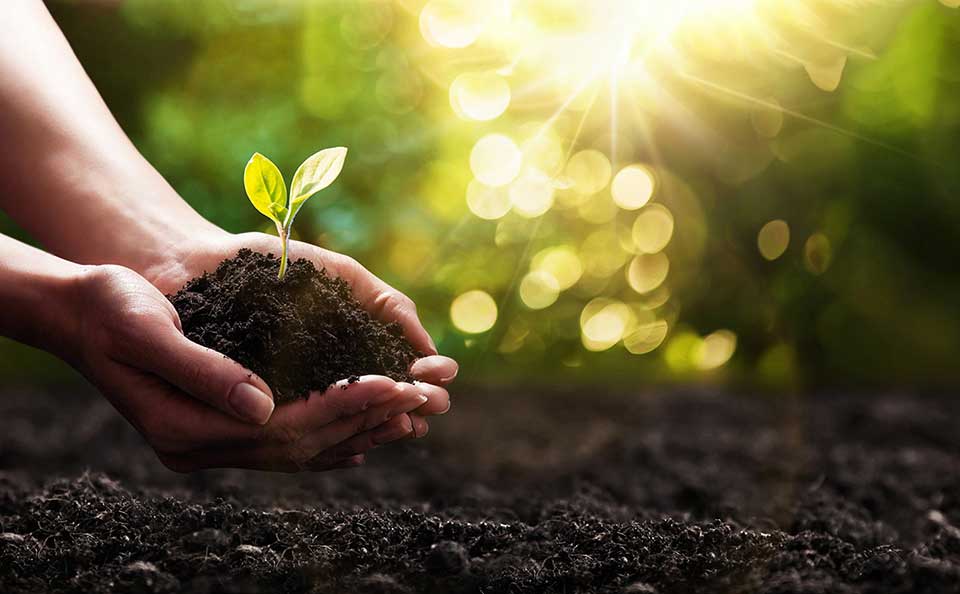 5-year warranty protection
Rinnai provides a wonderful 5-year limited warranty on the Geoflo Hybrid 22 system. For an extra cost, you can purchase an optional 5-year extended warranty on the geothermal well system. Rinnai provides full terms and conditions at its website.
Want to know more?
Talk to the Heating & Cooling experts
Are you ready to go? We can help!
Still looking for more information on Rinnai's Geoflo Hybrid 22?
Download the Geoflo Brochure
Why people all over Melbourne choose Plum