Deep clean & Service your Split System Air Conditioners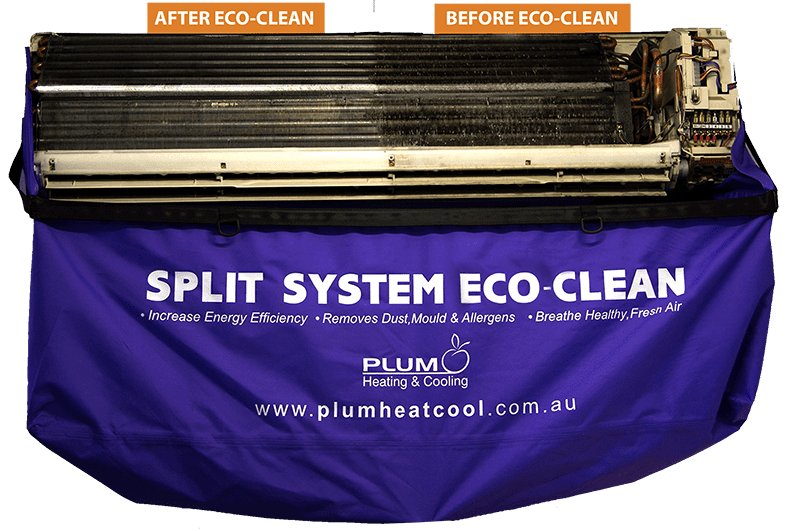 Our Eco Clean service is Melbourne and Geelong's premier service for Split-System Air Conditioners. It's so much more than a clean and service of your unit.
In much the same way that a deep clean of your carpet removes all the grime that simple vacuuming can't, our Eco-Clean service gets into all the hard-to-reach places that a regular service misses. We use specially formulated antibacterial chemicals to remove airborne contaminants hidden deep inside the coil.
This ensures that the air flow from your split system is powerful, sparkling clean, free of sickness inducing allergens and germs, and healthy as can be. Our Air Conditioning cleaning services ensure your system performs at its peak for energy efficiency.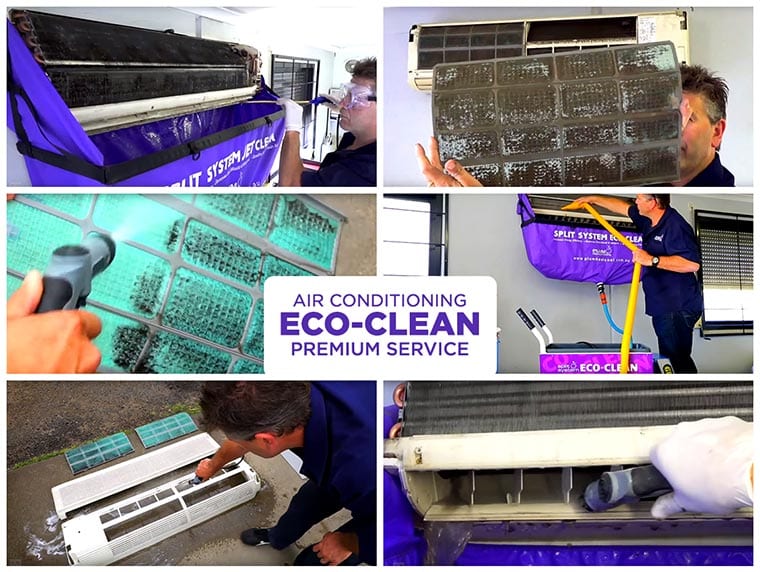 What's included in the Air Conditioner Cleaning
First, we check your Split Air Conditioner to see how it is operating.
Then we inspect the temperature of the air being passed through your indoor Air Conditioning unit.
Now it's time for the important stuff. We start by removing the plastic covers from your Split System and spray them with an industrial-strength, anti-bacterial chemical.
A waste-water catchment bag and drain hose are attached to your indoor unit. 
A special solution is applied to loosen the dirt on the exposed indoor fan coil.
Then we Eco Clean your system with our special pressured water system to remove all dirt, grime and harmful microorganisms from the indoor unit. 
The indoor barrel fan and rear of the chassis are cleaned.
Where possible, so is the drain pan. 
Then we blow-dry your indoor unit with our exclusive portable drying system. 
We Eco Clean the Air Conditioner filter and covers that were treated with anti-bacterial spray. 
And finally, we perform a thorough function test, to ensure everything is running perfectly, and that your unit is spick and span.
Benefits of a Clean Air Conditioner
Split Systems are a breeding ground for harmful mould spores, bacteria growth and fungi. If your Air Conditioning unit is pumping out foul-smelling air, this in an indicator that your system has been contaminated and needs a comprehensive Air Conditioner cleaning, called Eco Clean. These air-borne pollutants can cause health problems such as allergies, asthma and more.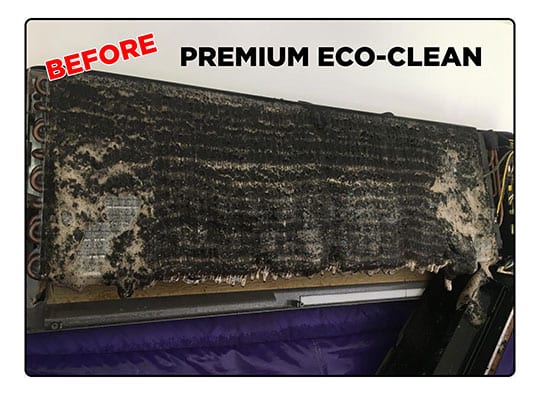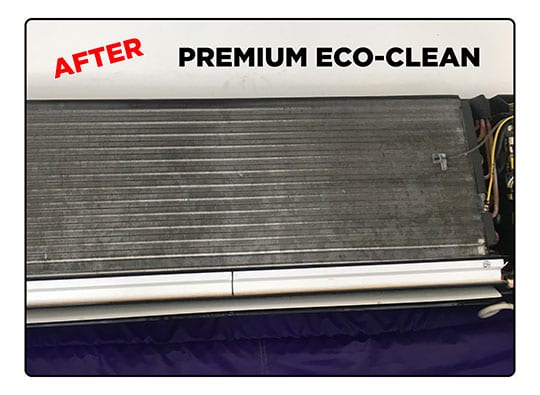 A dirty Split System full of bugs, grime, dirt and mould has to work harder to cool your air, putting undue stress on your system and increasing power consumption. An Eco Clean will remove all contamination and residue – freeing it up to run at optimum efficiency and save on your power bills!
Extend the life of your aircon
Just like your car, a well-serviced and clean Air Conditioner will perform without any undue stress, meaning less wear and tear on parts, and lower running costs. This means your Air Conditioning unit will last longer and cost less for expensive repair.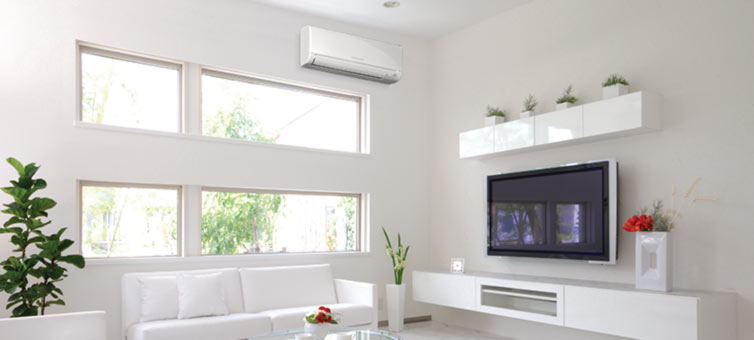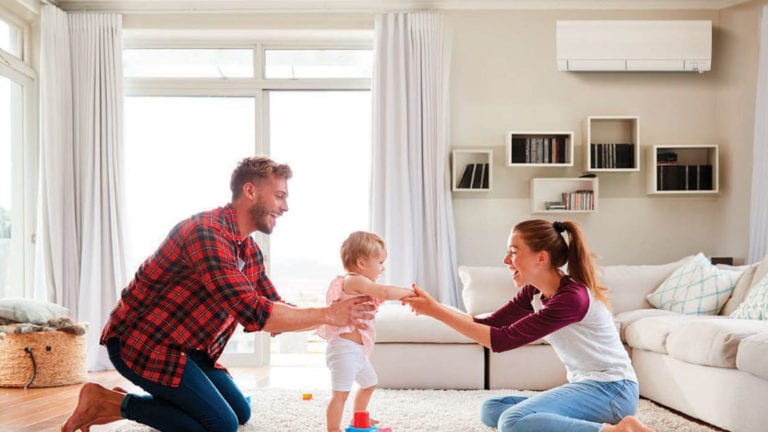 You can sleep easier knowing that your air filter and system has been deep cleaned and is not blowing out air that causes health problems such as allergies, asthma and more.
Frequently Asked Air Conditioner Cleaning Questions
Why people all over Melbourne choose Plum
Want to know more?
Talk to the Heating & Cooling experts