It's not always easy shopping around for a company you can trust. But when it's time to hand over those hard-earned dollars for a new appliance or service, many people will refer to online reviews for some peace of mind first.
One of the great things about Google is that anyone with an account can review a business they've experienced recently. It's the same on Facebook. Plus, there's a myriad of websites dedicated to publishing reviews of businesses in different industry sectors.
The funny thing about online reviews is that customers usually have to be extremely motivated to make the effort.
Do a great job – and do it consistently – and the customers who love you will do your marketing for you, way more powerfully than you could market yourself.
But do a rubbish job, and it's said that an angry customer will tell 10 times more people than if they were happy – before putting your business on blast online for upsetting them.
So as you can see, online reviews are so important to the longevity of a company AND the peace of mind of potential new customers.
We've put in the blood, sweat and tears to earn our reviews
Here at Plum Trade Services, we've been fine-tuning our customer service for 30 years and even today, are constantly looking for ways to improve the experience for our customers.
We pride ourselves on providing a gold-standard service to those who entrust us with their business, whether it be for home heating & cooling units, hot water systems, maintenance, and electrical services.
Our entire business model was built on a foundation of strong family values. As a result, we are very proud to have over 1,700 Google reviews with an average rating of 4.8 out of 5. We also average 4.8 out of 5 stars on Facebook, where more than 500 happy customers have left reviews.
We wear this significant achievement with pride, like a badge of honour.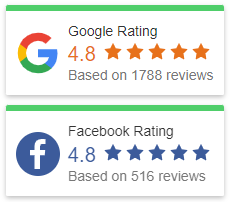 Buyer beware when it comes to online reviews
While we're proud of our review status, which is legitimate and hard-earned, there are some companies who throw integrity out the window when it comes to advertising.
From misrepresenting how many positive reviews they have, to posting fake Google star review badges on their website or even buying fake reviews, some people will try anything in the hope that consumers won't do their due diligence.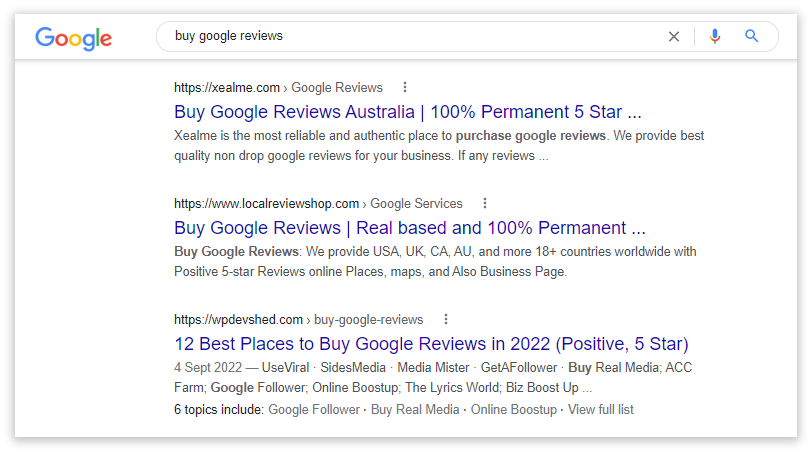 Here's what to look for on their website:
In the website homepage header. A company proud of its 5-star Google rating will usually make mention of it in their website header or homepage, alongside their company name, as we do. However, we've come across companies that appear to have taken screenshots of other company banner ads and posted them as a photo in their header, hoping nobody will check. If their Google star rating is not a link taking you through to an independent Google page featuring that company's reviews, you have a good reason to be suspicious.

In Google and Facebook badges. Those familiar with our website will notice we have two badges that live in the bottom-left quarter. These are legitimate badges that have been hard-earned, which you can check the legitimacy of by clicking. Bingo, you'll be taken to an independently driven feed of Google or Facebook reviews.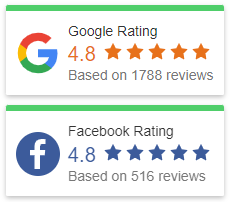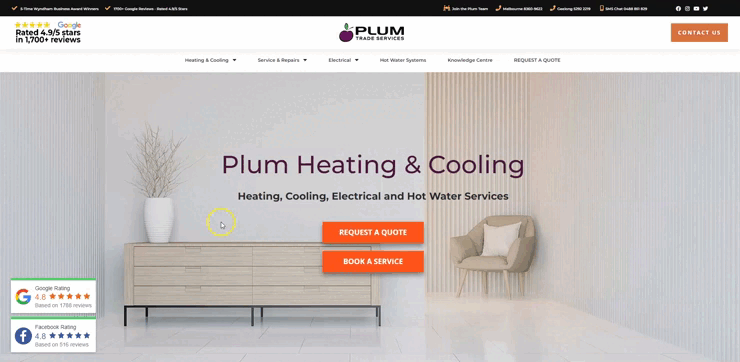 In any 5-star review advertising. Does the company's ad claim to have, say, 3,200-plus client reviews yet not click through to anything that substantiates their claim? Then Google the company's name followed by the search term "reviews" – and you'll quickly learn where they have been reviewed and by how many people (uh-oh, it's only 400, not 3,200!). The lesson here is to always do your own fact-checking in case they are overinflating the figures.
Better still, just call Plum Trade Services today! 
If you'd prefer to deal with a company that prides itself on hiring the best staff who share our values of honesty, integrity and respect, then please come straight to Plum Trade Services.
Simply jump on the telephone and give one of our friendly, award-winning customer service team a call on (03) 8360-9622 in Melbourne, or (03) 5292-2219 in Geelong.
Or you can request a quote online here. This service is hassle-free, because we pride ourselves on putting your needs first.
And for those who like to put faces in the picture, we invite you to drop into Plum Trade Services' Point Cook showroom at Unit 4, 22-30 Wallace Ave – where you are welcome any time!