Evaporative Cooler 45-Point Diagnostic Health Check
Has your Evaporative Cooler stopped working?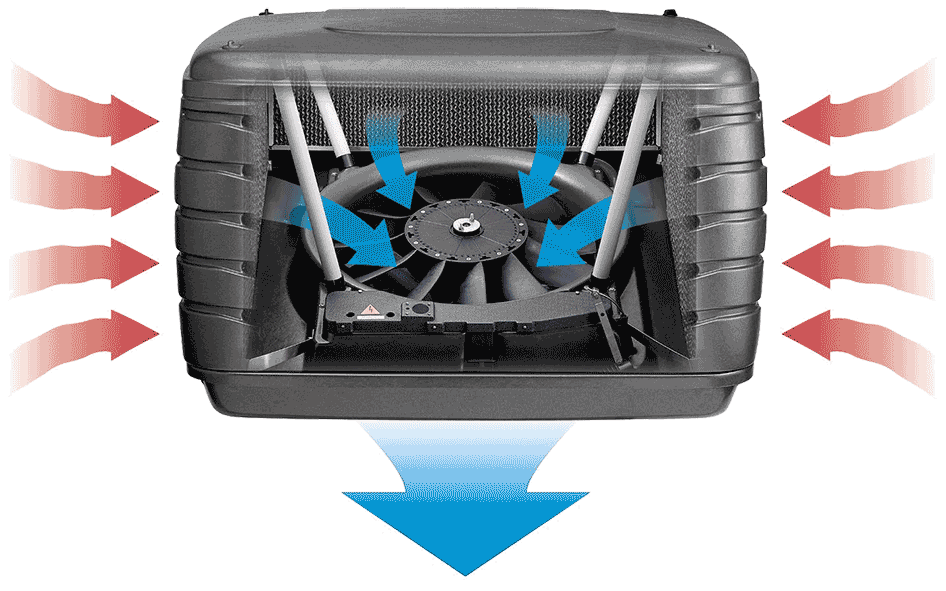 What's included in a 45-Point Diagnostic Health Check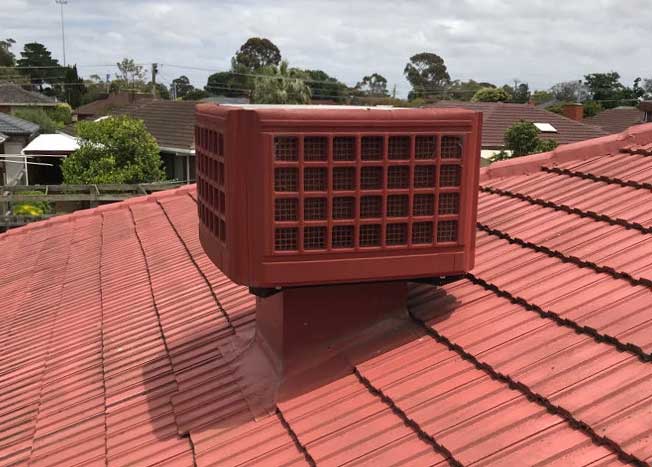 1. First, we check the cabinet for damage or structural integrity
2. Each Corner Post is inspected for damage and deterioration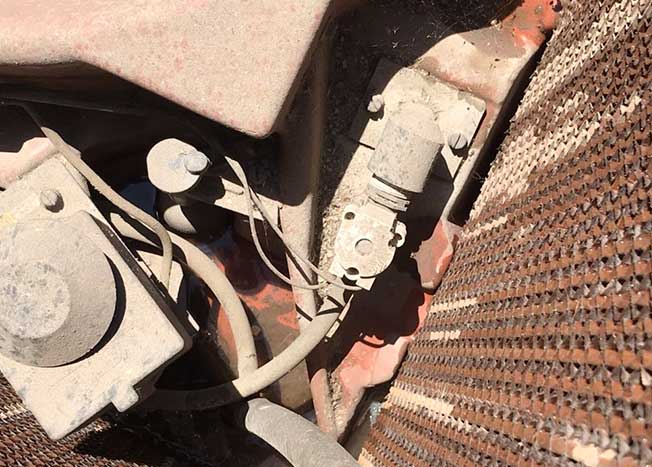 3. We make sure the pads are not damaged or deteriorated (those aged 5-7 years need replacing, because they lose their efficiency to hold water)
4. Then we check that the pads are correctly fitted and clips are intact.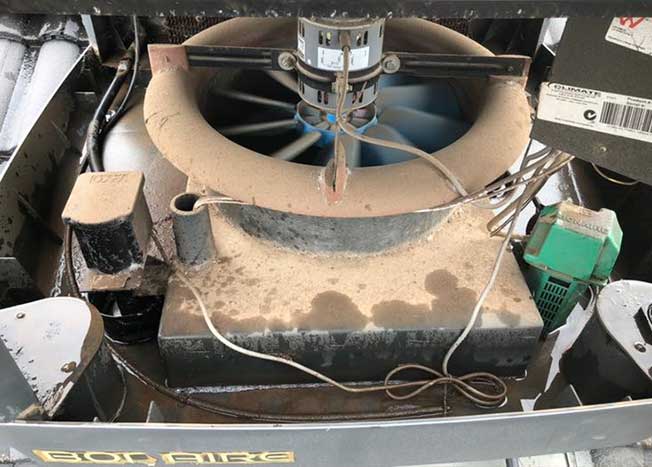 5. It's time to look for damage and loose connections, including Earth Spade Connections.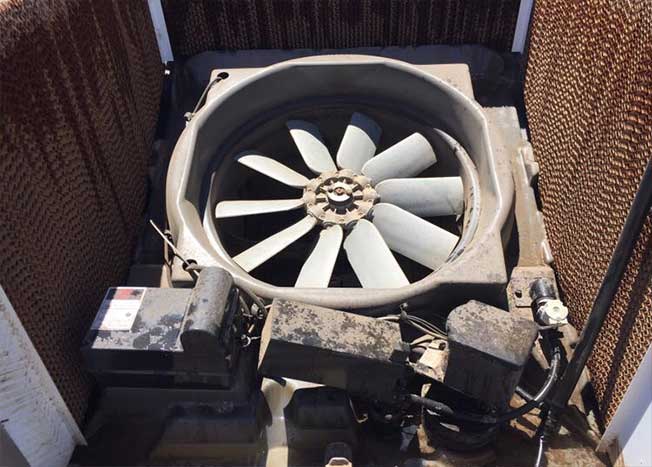 6. Your fan motor is tested to ensure it rotates freely and that the motor bearings are not worn. Confirm supply voltage is between 220V – 240V.
7. We check the motor speed sensor is clean, the beam sensors are vertically aligned, and that the sensor is correctly located in the motor's end plate.
8. Your DC brake is inspected for correct operation (N-E1 control models only).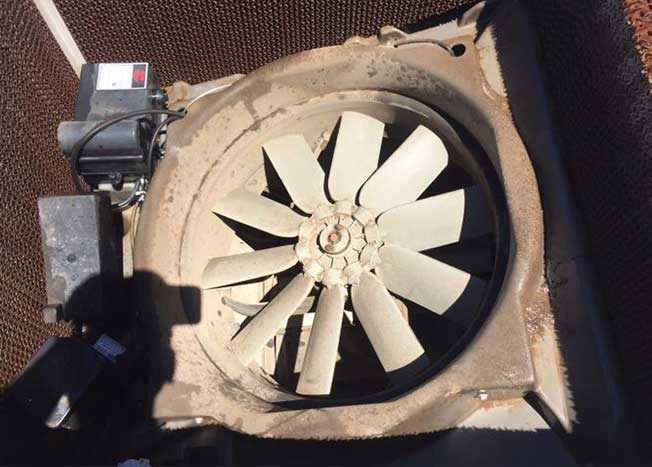 9. Your fan impeller is checked to ensure it's centered within the bell housing.
10. We ensure the Collet is tight and not worn.
11. Your motor stator bracket and mountings are inspected for damage.
12. The fan impeller is checked for correct tension, blade height and angle.
13. Your belt tension and alignment is inspected (Breezair Centrifugal fans).
14. And we make sure the pulley wheel ratio isn't causing the motor to exceed the maximum current draw (Breezair Centrifugal fans).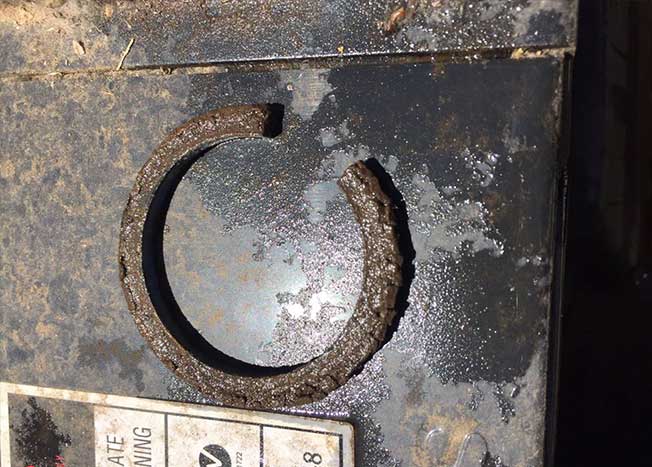 15. We check that your Fan Capacitor is no more than 2 years old.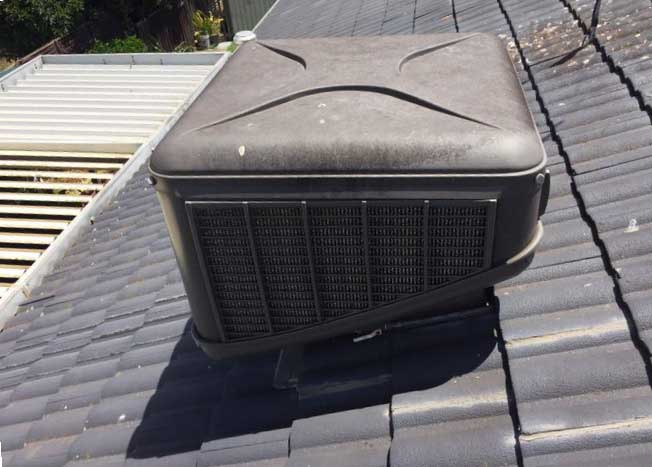 16. Printed Circuit Boards and Terminals are inspected for any visual damage (e.g., ants, diodes, resistors, burn marks).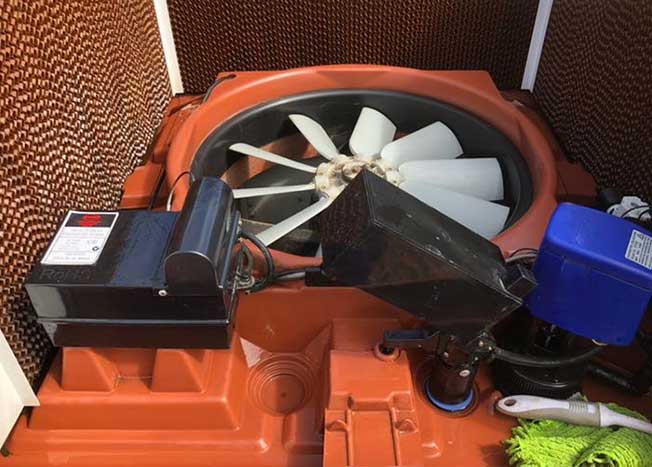 17. Your weather seal motor operation checked for correct operation, engaging and opening/closing servo seal and opening/closing drain snorkel.
18. We make sure the Servo Seal louvres seal correctly in the closed position.
19. A check is done on the Auto Winter Seal to make sure it operates correctly to the open and closed positions.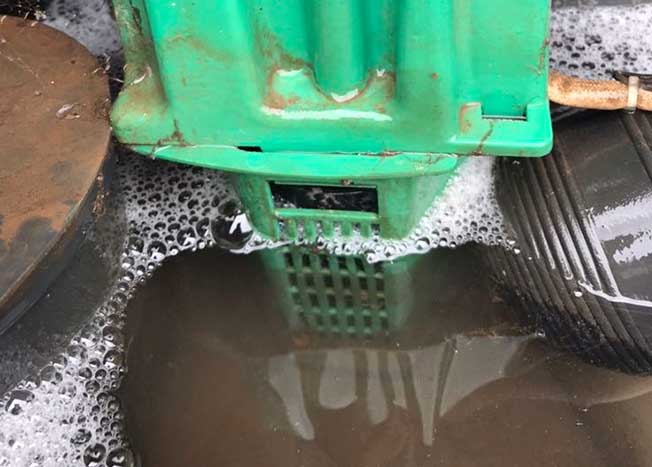 20. We check the Water Inlet Solenoid and water supply hose have filters fitted – and that they're clean
21. The condition of your Water Inlet Valve ball float is inspected (if applicable)
22. We ensure the Water Inlet Valve opens in the normal operation sequence and closes at the correct water level. (If applicable)
23. And we check that your water pressure is sufficient to fill the tank within a 4-minute fill time if a Dump Valve is fitted (if applicable)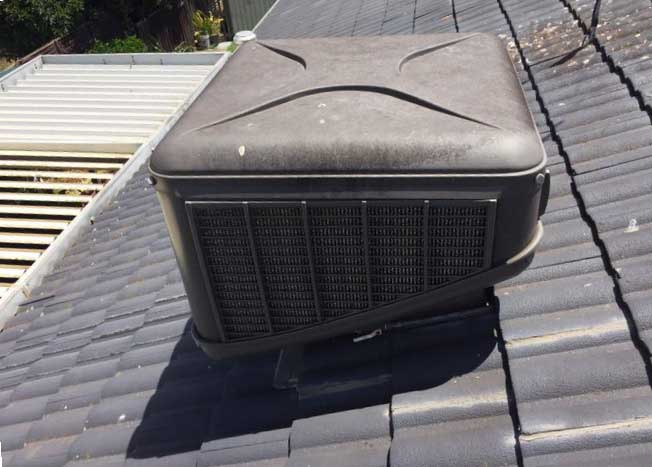 24. We check the water pump and distribution pipes to ensure they are intact and secured in place.
25. The pump operation is checked for noise and that the filter is clean
26. Your pump water discharge is inspected for correct pad saturation.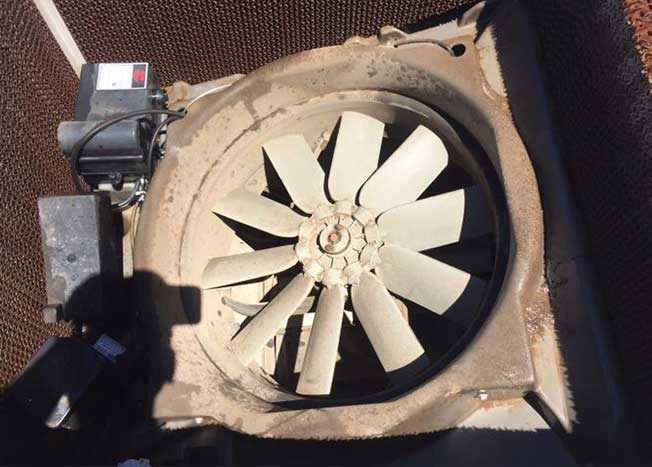 27. Now we take a look at your Drain Snorkel, making sure it raises to the correct height above the High-Water Level Sensor.
28. Then we check that the Drain snorkel lowers to the correct position, allowing the tank to be completely drained
29. We check the Dump Valve inlet solenoid operation. (If applicable)
30. And we inspect the Dump Valve outlet valve operation. (If applicable)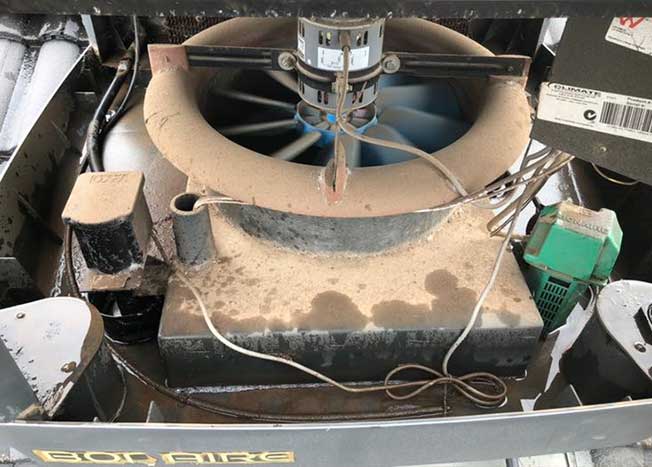 31. We're looking for deterioration and blockages when we inspect your water supply line.
32. We inspect the Flexi Hose Connection
33. And we look at your Cooler Isolation Tap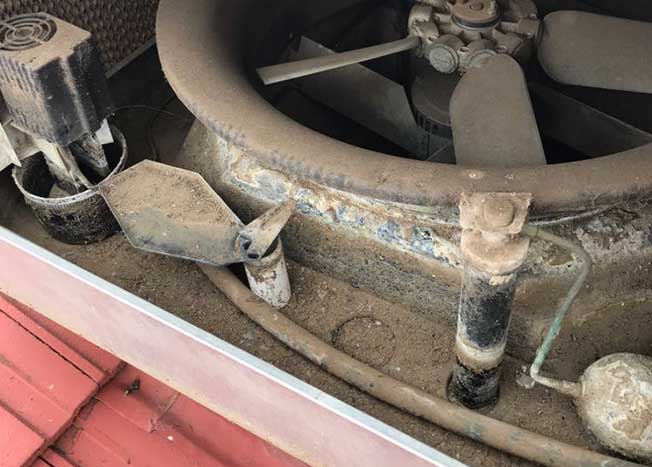 34. Here, we check the Bleed discharge is correctly set for the model to maintain appropriate water quality and discharge concentration. You are advised if the bleed-rate settings are altered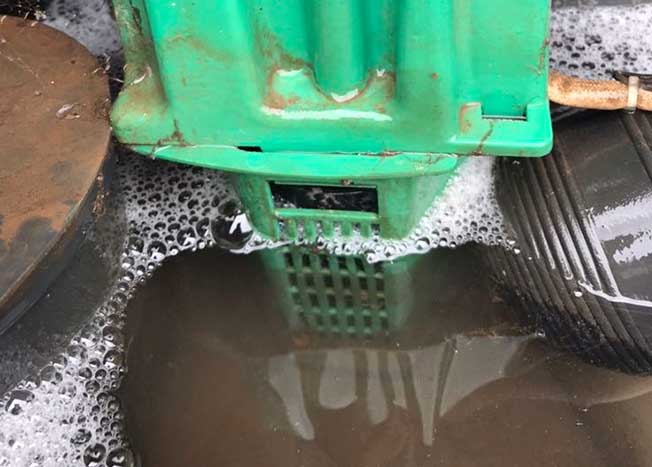 35. We test the Water Inlet Solenoid to make sure it closes at the contact of water at the High-Level Water Sensor and does not overflow out the Drain tube prior to the water being sensed at the High-Level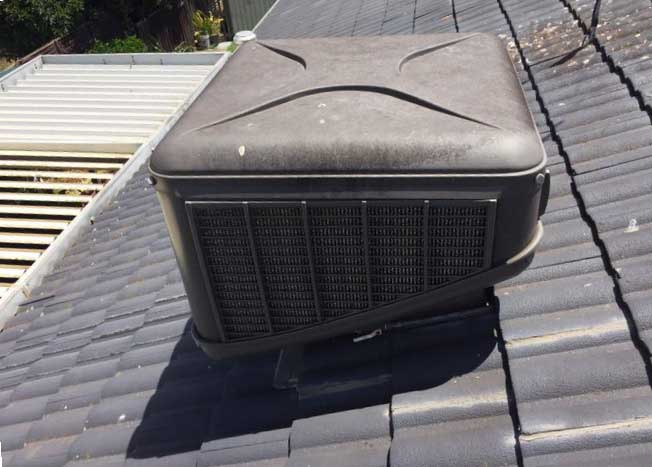 36. The condition of your Water Inlet Ball Valve washer is checked.
37. We check that the Water Inlet Valve opens in the normal operation sequence and closes at the correct water level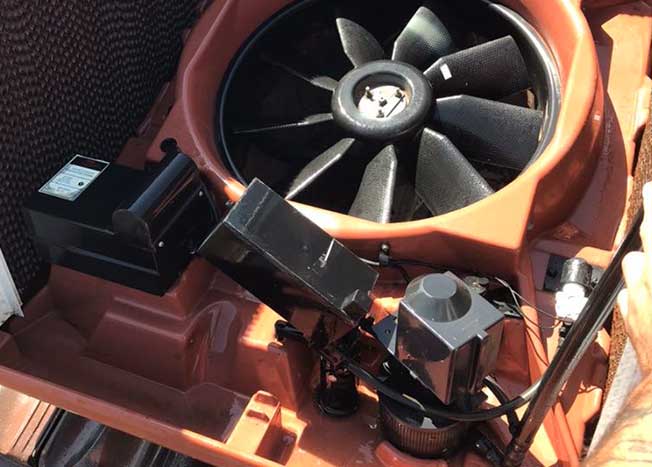 38. We make sure the drain discharge point is appropriate for the installation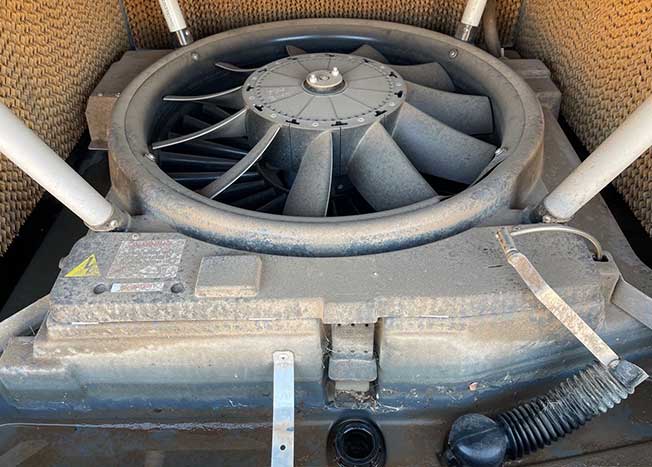 39. We check that your wall controller is operating and in good working condition
40. We also make sure your wall controller is secured to the wall correctly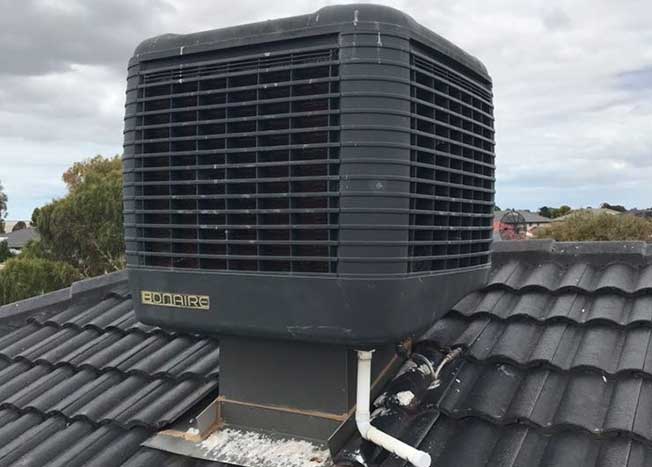 41. Your outlet diffusers are inspected for correct position and that the louvre blades are configured for best room air mixing.
42. We check that air distribution is sufficient from all outlets.
43. And we make sure there is adequate exhaust opening available for correct operation – Include Security Relief Grill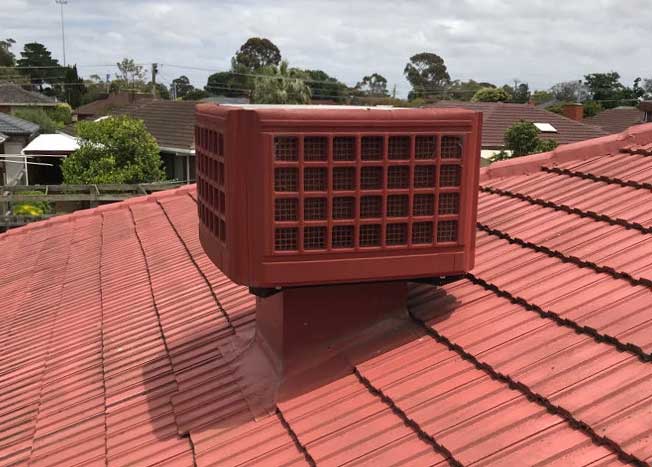 44. Now we check around the work area for existing damaged tiles
Operation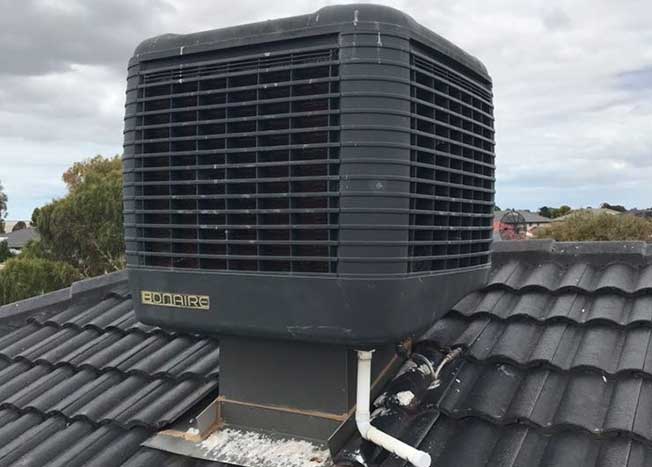 45. And finally, we discuss best practices for your operating system
Want to know more?
Talk to the Heating & Cooling experts
Are you ready to go? We can help!
Why people all over Melbourne choose Plum
Want to know more?
Talk to the Heating & Cooling experts