Vintage is the latest craze in fashion, music, and even homes. Home renovation shows are featuring the character and charm that you can only find in vintage homes. However, one thing that comes with a vintage home is vintage appliances.
Energy Safe Victoria recently announced a recall on all Vulcan Heritage and Pyrox Heritage space heaters. These heaters were introduced in the 1970s and as such are found in homes all over Australia.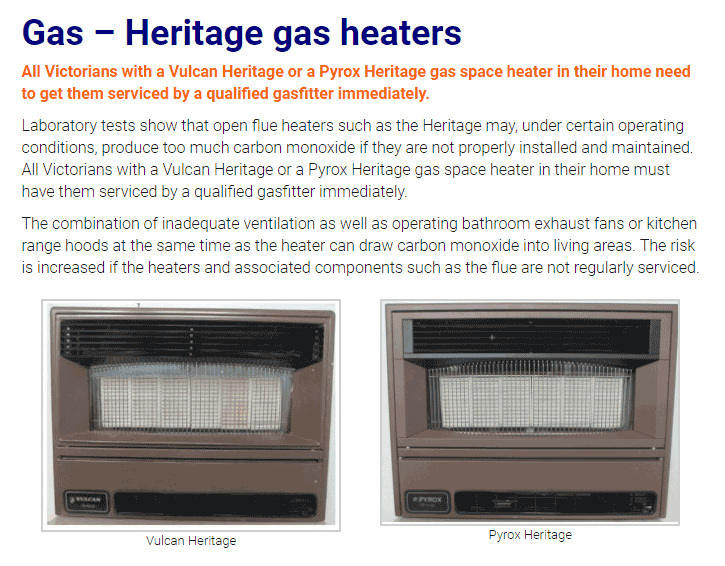 The Vulcan and Pyrox space heaters use open flues for ventilation. While they were well suited to older homes, newer homes offer rooms that are sealed tightly making it difficult for carbon monoxide to pass through.
This leaves your home with higher levels of carbon monoxide, which increases risks of carbon monoxide poisoning. This is part of the reason why the Vulcan Heritage and Pyrox Heritage space heaters are being recalled.
Have It Tested for Carbon Monoxide
While the human nose cannot smell carbon monoxide, you can get your appliances checked for a carbon monoxide leak.
This test includes a technician using a carbon monoxide detector. A carbon monoxide detector can find faulty gas appliances in your home, which may be leaking carbon monoxide.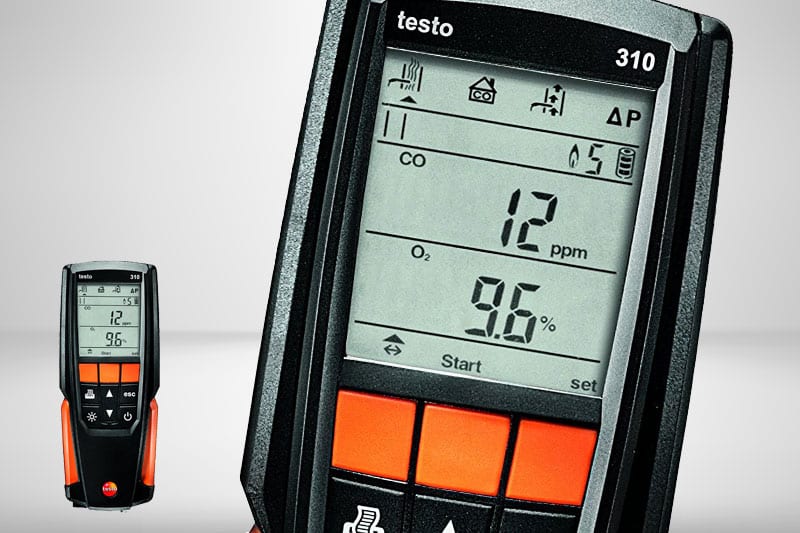 With the age and use of an open flue, the Vulcan Heritage and Pyrox Heritage heaters are at greater risk of being faulty. This is why ESV has issued a recall and advised owners to not use the appliances until they have been tested by a qualified gasfitter.
Rental Homes
If you live in a rented home property and there is a Vulcan or Pyrox heater, contact your landlord today to organise a service.
If you are in public housing contact DHHS who have a program in place to address the recall of Vulcan Heritage and Pyrox Heritage space heaters.
This does not mean that newer heaters are any safer. With any appliance, read the manual and understand how to use it safely. Also keep an eye out on other indoor gas appliances to ensure that they too are well ventilated and tested.
Carbon monoxide can also come from wood fires so make sure they too are well ventilated and that they are used according to instructions.
Carbon monoxide poisoning can be frightening to think about, but can also be avoided. If you feel like you would like to know more about carbon monoxide poisoning visit the Chase & Taylor Foundation website.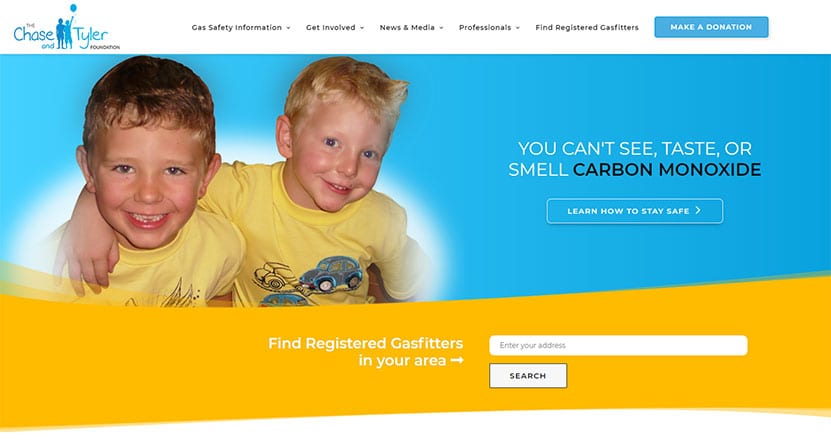 The Chase & Taylor Foundation was formed after brothers, Chase and Tyler Robinson, died from carbon monoxide poisoning. Today the foundation raises awareness about the dangers of carbon monoxide poisoning and how you can protect your home and family from the silent killer.
The best thing you can do to prevent it from happening is to get your gas appliances serviced regularly.
Are you ready for a Heater Service & Carbon Monoxide Test?
Health Victoria has urged Victorians to have their gas heaters serviced regularly. At Plum Heating and Cooling we not only service your heaters, we can test to see if carbon monoxide is present. Book your service and carbon monoxide test with Plum today on 8360 9622.