1. Brivis gas ducted heaters are quiet
You've come home, kicked off your shoes and kicked back to watch TV… but, what's that noise? Is it your heater warming up or a plane taking off?!
Heating your home throughout the Melbourne winter can be a noisy experience, particularly if your heating system is a bit older, needs some maintenance or ducted heating service, or isn't used to it's fullest potential. If you'd like to enjoy the serenity, while keeping you and your family warm, we absolutely recommend a Brivis gas ducted heating system for quiet efficiency!
2. Brivis gas ducted heating systems are quietly efficient
It's no secret that the costs of running your heating through Melbourne's cold winter can be expensive. Instead of getting worried about the gas bill arriving in your letterbox, consider installing a Brivis gas ducted heating system… it's the most energy efficient heating system on the market.
Not only does Brivis understand our harsh Australian climate, they have a commitment to the environment and have dedicated themselves to creating products that use less but provide more.
3. Brivis gas ducted heating systems save you money
Sure, we can tell you that Brivis gas ducted heaters are energy efficient, but the proof, as they say, is in the pudding. Independent studies have proven that hundreds of dollars a year can be saved by householders, simply by installing 4,5 and 6 star rated Brivis gas ducted heating systems.
The average home can expect to save up to $200 per year by installing a 4 star system, $350 for a 5 star system and a whopping $474 with a 6 star system. We reckon that's enough to convince anyone that a Brivis system is a great investment!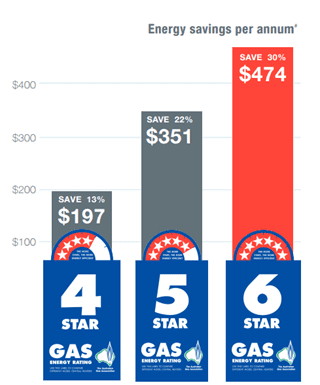 4. Brivis gas ducted heaters touch controller
For the tech-heads out there, the Brivis touch controller is the latest technology in climate control… heating really is at your fingertips. The super sleek touchscreen wall panel is user-friendly and easy to program in order to set up your ducted heating system to switch on before you get up in the morning and before you get home in the evening.
This NEW high-resolution colour touchscreen controller is compatible with all new Brivis Starpro Heaters and evaporative cooling system.
Choosing the right heating system for your home can be tricky, but we hope this list of pros for the Brivis range of products helps! Of course, in addition to providing world-class home climate solutions, the team here at Plum Heating & Cooling also operates 6 days a week, our knowledgeable staff are on hand to ensure we are there to help you make the right choice.
Give our friendly team at a call on (03) 8360 9622 if you'd like to discuss the Brivis range in more detail or seek ducting heating service or repairs. We look forward to hearing from you