To many of you, Plum Heating and Cooling is a local business whose sign you see from the highway as you're going into work. But, as they say, our overnight success has been years in the making!
Plum Heating and Cooling started in 1992 with local plumber Kyle Briggs decided to go it alone and opened an air conditioning shopfront, selling a small range of brands.
Of course, back then, there was only one van doing the rounds of home and businesses in Werribee, Hoppers Crossing and the small number of houses in Point Cook (before it became the huge suburb it is today!).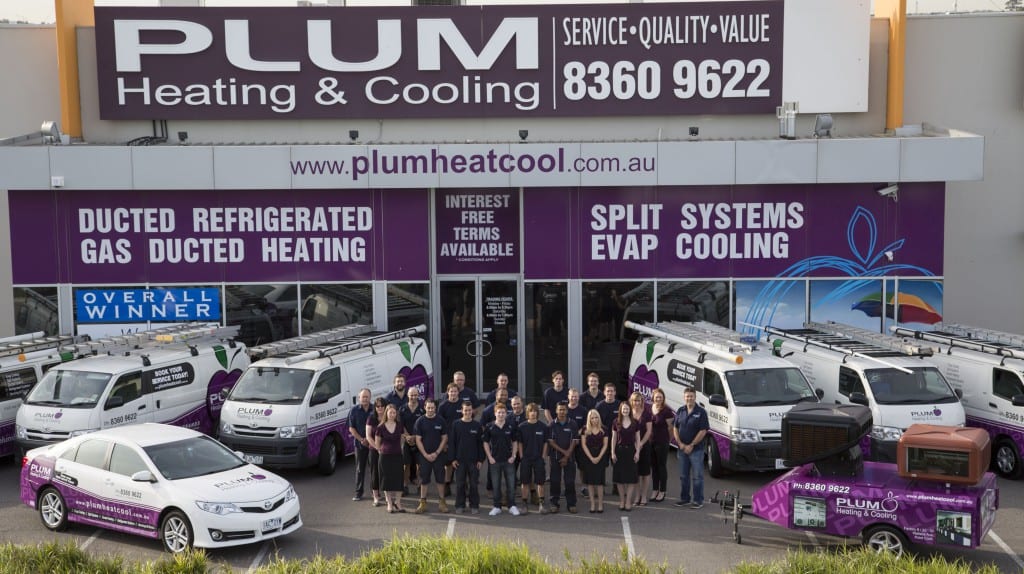 Even then, the Plum business model was centred around three strong core values: service, customer satisfaction and community, all three remain at the heart of everything we do everyday.
And you could say that these core values have served us well over the years… our team are now working with some of the world's best ducted heating and cooling and air conditioning brands and have been recognised with numerous awards, including the Wyndham Business of the Year in 2012.
That success is also down to a fantastic team who strive to deliver excellent solutions ever day, and our customers, some of whom have been with us for many years!
In 2009 we established the Plum Service Department after numerous requests from existing customers to help with the ongoing maintenance of heating and cooling units, including testing for carbon monoxide emissions to keep our customers safe in their homes.
So, it's been over 30 years since the Plum story started… and thanks to our wonderful customers we've continued to grow and thrive with over 50 staff and over 20 vans on the road!