Purchasing heating and cooling systems is not something that should be taken lightly. The problem is people seem to rush through the research when buying something and can often end up with a unit that is totally wrong for their home – just because it was on sale or looked great in store.
Over the years we have come across a few things customers often forget to consider before buying, so we thought we'd share them here so you can make an informed decision next time you go on the hunt for a new heating or cooling system.
Do your research
Give yourself plenty of time when it comes to choosing a gas heater or an evaporative cooling system. Do your research on price, and on what to expect from an installation service before trying to haggle deals with any businesses.
The last thing you want is to wait until summer to get everything organised. Prices will be higher, response times will be slower and there will be a long wait for your heating or evaporative cooling installation. Even if your system breaks down, don't rush into anything. Bare the heat for another day or two and make the right decision for the years ahead.
The all year round solution
Sometimes it is better to spend a little extra money now to help save some down the track. Think about whether you're going to want heating and cooling in Melbourne. If so, you can cut half the products off the market from the very start. Split System air conditioners are a great way to kill two birds with one stone, and you only have to deal with maintaining one system on a yearly basis.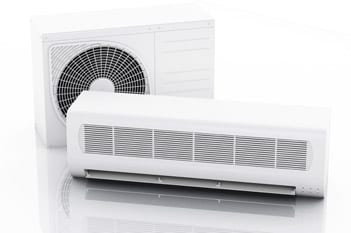 Yearly maintenance
Some customers avoid getting yearly maintenance on their heating and cooling systems because they feel like it's unnecessary.If something's not broken, why fix it – right? Well there's the misconception. It's not about fixing your evaporative cooling system when it's broken, its about preventing the breaking in the first place.
Some of the major problems that happen with cooling units arise from a build-up of small incidents that happen through continuous use of your system. Look into the company you're buying the system off and ask if they do regular servicing. It's always good to have professionals service your unit for a minor fee rather than pay them a major fee for repairs once it's too late.
Here at Plum Heating and Cooling, we provide ducted heating service and evaporative cooling service.
Check the warranty
Finally, it's always advised to check the warranty of your potential new heating or cooling system. Check the fine print and make sure that everything makes sense, and look for a minimum five year warranty, with the ideal being ten. It's always good to ensure any work done on your system is covered under the warranty as well.
We hope you've found these tips useful. Just try to remember them when the time comes to purchase your new system and you should be four steps ahead from the very start.
Always striving to exceed customer expectations, our entire team of specialists have been thoroughly trained across all products to ensure you receive the best quality advice and service.
To get a quote simply give us a call on 03 8360 9622 or contact us here.