How Evaporative Cooling Air Conditioning Works
The evaporative air conditioning unit starts by saturating its cooling pads in water. Once this cycle is complete, the fan draws air from outside, passes it through the wet filter pads to cool and filters out any pollen, dust and other pollutants. This cold, clean air is then blown through ducts and vents that are strategically placed to fill your whole home with a light, refreshing breeze. This cooling effect is the perfect antidote to stinging dry heat. You control the level of cooling with the speed settings.
Due to the way that evaporative coolers work, it serves purely as an air conditioner. While some people prefer refrigerated air conditioning that can give some heat during the winter months, the benefits of an evaporative air cooler make it an appealing choice for the Melbourne suburbs. Where a heater uses centrifugal fan and advanced technology to extract air into your home, Evaporative cooling is simple, using principles of evaporation. Being fixed to your home to create the most ideal cooling system means that it serves your home more effectively and efficiently than a portable air conditioner.

Conventional air conditioners work by recirculating air from inside the house. This means they work best with every door and window closed. Evaporative coolers, however, work by replacing the air inside your home with cooled fresh air from the outside. This means you should have some doors and windows open to keep that cool air blowing through the house. Ideally you should be replacing all the air in the home every 2 minutes. We can advise you on how many doors and windows you will need open to do this.
One of the other advantages of evaporative coolers is that they are very simple systems with not a lot in the way of moving parts. There is not a lot there that can go wrong. Really, the only active components are a fan and a pump. Evaporative air coolers can also be run in "fan only" mode when you want to purge all the stale air from your home without cooling it.
Why it's ideal for Homes in Drier Climate Areas
You may have heard that the Melbourne climate is perfect for an evaporative cooler. With ducted evaporative cooling providing a blast of fresh cool air to help you let off steam on a stinking hot day, they're a popular choice. The reason they work so well in the Melbourne climate is because they function on an evaporative air conditioning method. This means the cooler uses moisture to cool the air that is blown by fans. A dry climate enables the moistened air to effectively cool the air. If the air were already humid then the moisture cooled air would not be as effective. With Melbourne's air temperature and humidity levels typically between 40-50%, the climate is ideal for installing evaporative cooling as an air conditioner for your home.
An extra benefit of a ducted evaporative cooler is that the filters keep dust, pollen and other pollutants out of the home. This means that they are also the most beneficial type of cooling system for sufferers of asthma and allergens.
These Evaporative air conditioners can be installed into your home similar to the way that a refrigerated air conditioning unit is installed. This enables your whole home to be kept cool through the summer heat. Alternatively you can use a portable air conditioner such as the honeywell evaporative, placing it in the room that specifically requires cooling. The disadvantage of relying on portable air conditioners is that you will need more than one if you want to cool more than one room at a time, there is a higher level of maintenance required to keep them functioning, and they can be intrusive in your space.
Evaporative Cooling Prices
Evaporative cooling prices and full installation in Melbourne typically runs $3,000 – $5,000, depending on the size of your home.
This includes a warranty of between 3 and 10 years, depending on the evaporative cooling unit you install. The warranty usually covers everything except the filter pad. These usually need replacing every 7-12 years.
All evaporative cooling installations by Plum Heating and Cooling will be issued a compliance certificate. This confirms that the evaporative cooler installation has been completed by a Plumbing Industry Commission Registered Installer.
Beware of evaporative cooling systems built with cheap plastic. Over time, its cooling performance deteriorates and the plastic case becomes brittle. While they may great initially, these unit are likely to cause issues in the future.
If you're comparing through a buying guide on split system air conditioning units then a key factor is understanding the costs of running the air conditioner for your home. The evaporative air cooler is one of the most cost effective air conditioning units there is. The combined water and electricity costs of running a typical evaporative cooler in Melbourne is between 10 and 25 cents an hour. This is an incredibly affordable way to cool your home compared to air conditioning systems. Imagine being able to beat the summer heat for mere dollars a day! With electricity prices continuing to rise in Melbourne, this is a big incentive for installing evaporative cooler. Of course, with water being utilised to create the cool air your costs will be even more efficient if you have a water tank on your property to draw from.
For a FREE Quote, contact the experts at Plum Heating and Cooling.
Request a New System Quote or Service / Repair Booking
To request a quote for a New System or to Book in a Service/Repair, simply fill in the form below and a representative will be in contact with you.
What Customers are Saying
"I had a change over evaporative cooler installed this week. Installers Luke and Aden carried out the job efficiently and both were very polite and happy to answer any questions that I had. I have already recommended Plum H&C to a few friends and will continue to do so in the future as I was very impressed with their service and quick turn around from booking an inspection to installing the new unit."
Matt
Google Reviews
"Awesome customer service from start to finish. Got done quickly, guys were friendly and knew what they were doing. Dealt with them in the last place so we knew they were the only ones we were going to call. Highly recommended"
Rosa M.
Google Reviews
Why Trust Plum Heating & Cooling?
Leading Experts over 25 years
Premium After Sales Customer Care
Experienced Staff with Plumbing Background
Five Times Wyndham Business Award Winners
Leading Customer Relationship Management System
Service Agent for Leading Brands
Ducted Evaporative Cooling Systems Melbourne
Evaporative Cooler Installation, Service & Repairs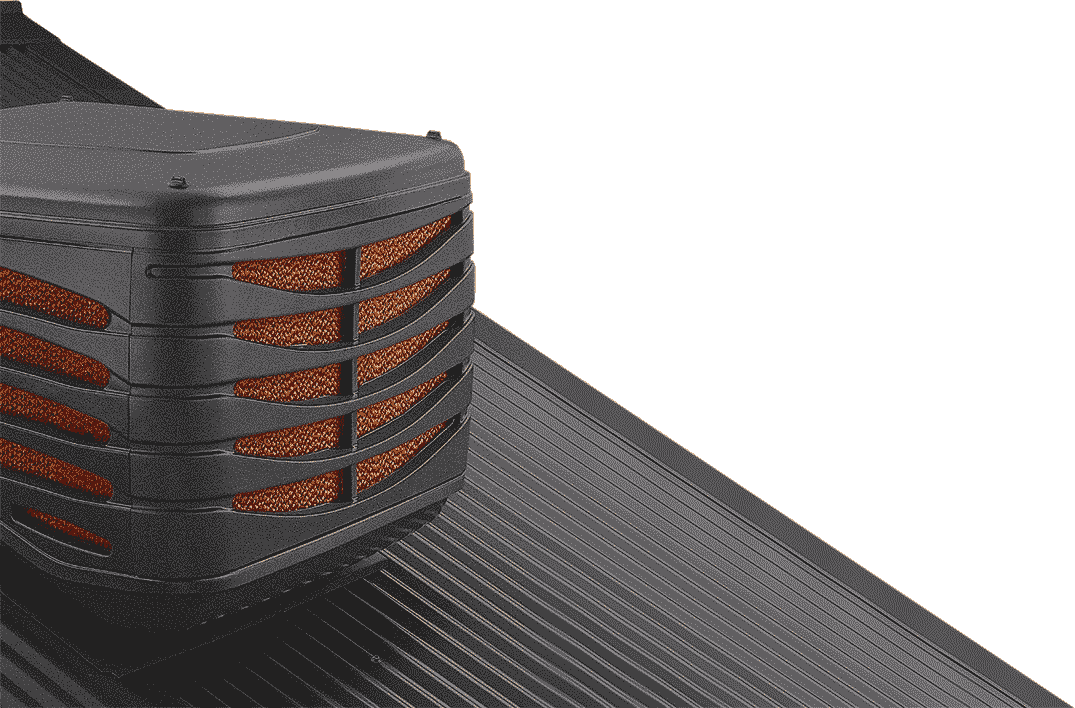 What is Evaporative Cooling?
Evaporative Cooling is an air cooling ducted system which have been carefully engineered and designed to sit on the roof of houses to cool and filter the outside air and distribute it throughout the house using a series of ducts and vents.
Evaporative Cooling is the ideal solution for whole house ducted air conditioning in areas such as Melbourne due to the dry climate, low installation and running costs. When compared to other ducted units on the market, an evaporative cooler is the cheapest form of cooling.
How Evaporative Cooling Works?
Evaporative Cooling begins its process by saturating the filter pads with cold water. Once this initial cycle is complete, the fan then draws in the warm air from outside into the unit through the wet filter pads. This is done to lower the air temperature and filter out any pollen, dust and other pollutants before distributing it to each of the ducts.
The cool air is then blown through ducts and vents that are strategically placed around the home to provide the entire house with a light, refreshing breeze.
When it comes to Fresh Air, nothing compares to an Evaporative Cooler! Its rival Refrigerated air conditioners operates by recirculating air from inside the house which means they require doors and windows to be closed to work effectively. Evaporative coolers work by replacing the air inside your home with cooled fresh air. This means doors and windows will need to be opened for the existing air to escape as it replenishes it with new fresh cool air.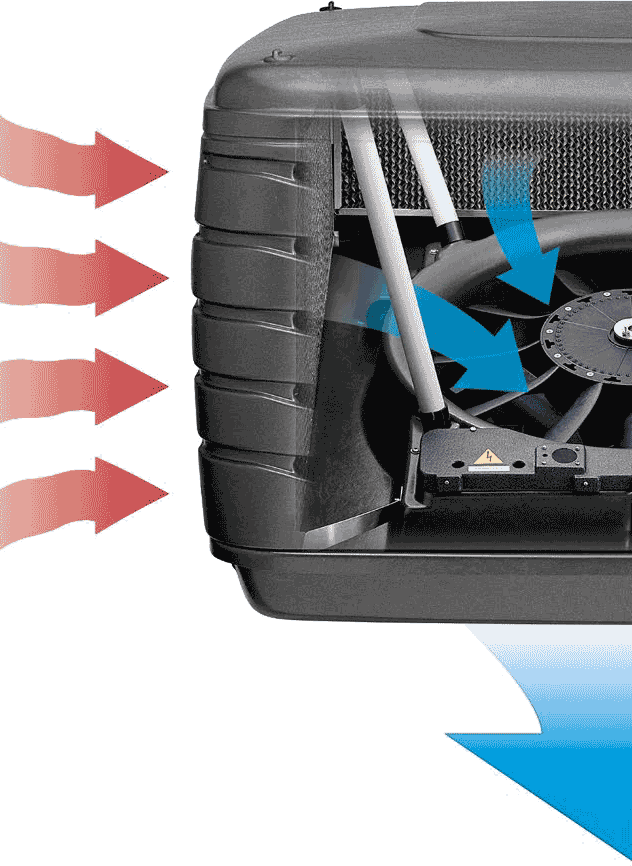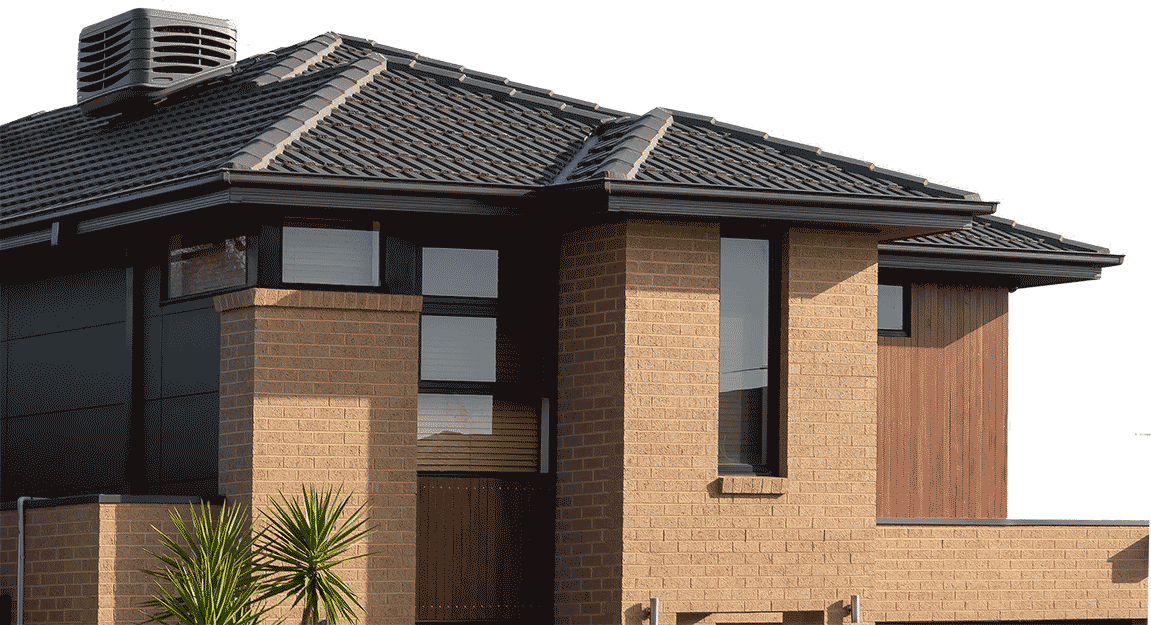 What Are the Running Costs of an Evaporative Cooler?
When it comes to Evaporative Cooling, we recommend Brivis for its reputation in innovation reliability and quality for the last 50 years in Australia. Brivis Evaporative Coolers are around 50% cheaper and much less to run than a comparable ducted refrigerated system.
Sustainability Victoria shows that a Ducted refrigerated airconditioning system which is not zoned has an annual energy cost of $315 whereas Evaporative Cooling costed $80 per year to cool the same area. That's a huge savings of $235.
Not only does evaporative cooling cost less that other forms of ducted air conditioning, it also has a lower greenhouse gas contribution, making it kinder to the environment.
Why Choose Evaporative Cooling?
Evaporative Cooling is the healthiest way to cool your home. Because it is based on a natural process of cooling air with water, then filtering out pollen, dust and other pollutants, it will not irritate your skin, eyes or throat like other coolers.
Replenished fresh and Clean air
As the Evaporative Cooling air conditioners airflow constantly pushes old air out through open doors and windows, every few minutes the entire air is replenished with fresh new air. This makes it healthier for sufferers of asthma, hay fever and other allergies as it helps relieve symptoms. Compare this to a refrigerated system which uses recirculated air.
Environmentally Friendly and Cost Effective
Where a refrigerated air conditioner used gasses that degrade the environment, Evaporative Cooling air conditioning using water to reduce the temperature, increasing efficiency. It is also 50% cheaper and much less to run when compared to refrigerated cooling.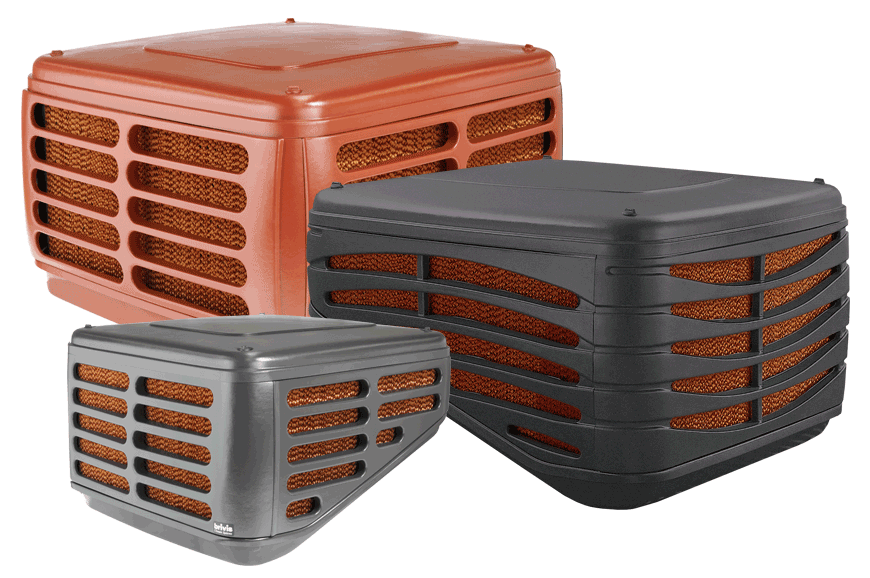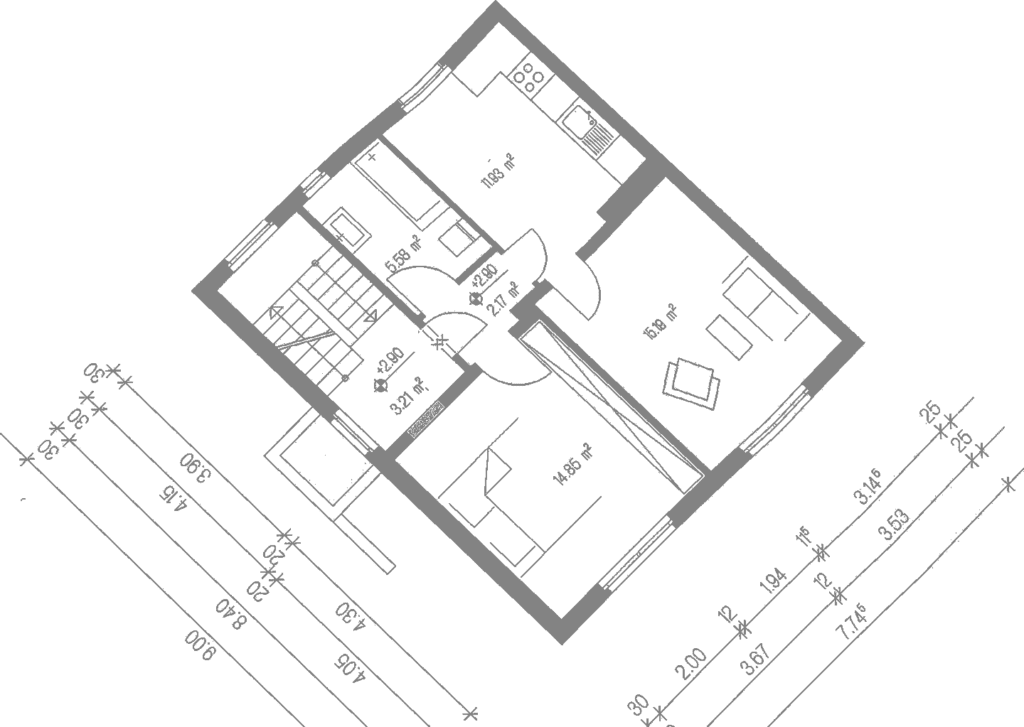 Why Choose Plum for Evaporative Cooling in Your Home?
Purchasing an Evaporative Cooling System for your home is not an easy task. With many brands and models out there, you may be flooded with information and different facts. At Plum Heating and Cooling, we simplify the buying process by supplying the perfect solution for your home based on your house design and your requirements. Our sales consultants are ex-plumbers and all of our installation team & technicians are employees, not contractors, so rest assured that every step of the process will be smooth and hassle-free. We offer installation and well as ongoing services and repairs Melbourne wide.
Book a free home Site Visit today! For a comprehensive ducted evaporative cooler installation & service in Melbourne, contact Plum Heating and Cooling at 8360 9622 or click below to Request a quote.
What Our Customers Are Saying
"The three young men that installed our system where lovely, professional people who took care to help me remove some artworks that were near the installation site, they were courteous during the job and worked very well as a team. They were very well informed when showing me how to use the system and they cleaned up nicely after the job was complete. Probably the nicest tradespeople I've dealt with. I would recommend them for sure."
"We had an A+ service from the Plum team. Bradley completed a free quote and helped us pick the best heating and cooling unit. Aden, Luke and the rest of the team made the installation seamless ~ a well oiled machine! We are very happy with our Mitsubishi ducted heating and cooling. Would highly recommend!"
"We had 2 split systems installed just over 2 years ago and have since had 2 service calls. We could not be happier with the service we have received from Plum. The servicemen have gone about their work with little fuss, explaining what they were doing and cleaning up after each unit was serviced. This morning Shiva was here, and he was very courteous as he was working. We have nothing but praise for Plum"
"Very pleased with the products and services we received from the Plum team. Quotes were accurate, installation was neat and tidy and they were happy to work around my (at times) disorganized builder. Thanks guys and girls."
"Awesome customer service from start to finish. Got done quickly, guys were friendly and knew what they were doing. Dealt with them in the last place so we knew they were the only ones we were going to call. Highly recommended"
"I've just had my Split System repaired today by Plum Heating and Cooling after failed attempts by another business. What a fantastic job your technician Shiva done. Absolutely top guy, great workmanship and great customer service. Also had my initial quote done by Shae who was also great and thorough with his work. Definitely recommend Plum Heating and Cooling"
"Had my cooling system installed today - really happy - team arrived on time, no fuss, got on with the job and did a great job. Sales team also very helpful and responsive. Definitely recommend Plum for your cooling needs!"
"We have used Plum Heating and Cooling to supply, install and service systems in our rental properties. They are very professional. Techs always arrive as agreed which saves a lot of hassle with the tenants. We get a report that satisfies our legal and moral obligations to our tenants and the prices charged are considerably lower than those of other firms. The whole staff are a dream to deal with and friends to whom I have recommended them are very satisfied with the service."
"We had our ducted heating system serviced today by James who turned out to be one of the most knowledgeable, polite, friendly and helpful service technician/trades person we have ever dealt with so far. We highly recommend him and will definitely have the service done by him in the future.."
"Had Plum install a unit in my home theater. Working perfectly. Thanks Plum"
At Plum Heating & Cooling, we know exactly how difficult it is to make a decision on which Cooler to buy. That's why we have taken the hassle out of the buying process, making it easier for you to reach your final decision. And because we install 30-40 units a week, you can surely trust us to guide you through your decision making stage, during installation and after installation has been completed. That's what makes us different from the rest!
To get a firm quote, contact one of our friendly staff members or send us your preferences using the 'Request a Quote' button below. We will send you a quote and if needed, can arrange a FREE Site Inspection.