How to Choose Evaporative Cooling that Works for your Home
Simplifying Evaporative Cooler Installation, Service & Repair
The Perfect Evaporative Cooling Solution for Your Home
Purchasing an Evaporative Cooling System for your home is not an easy task. With many brands and models out there, you may be flooded with information and different facts. At Plum Heating and Cooling, we simplify the buying process by supplying the perfect solution for your home based on your house design and your requirements.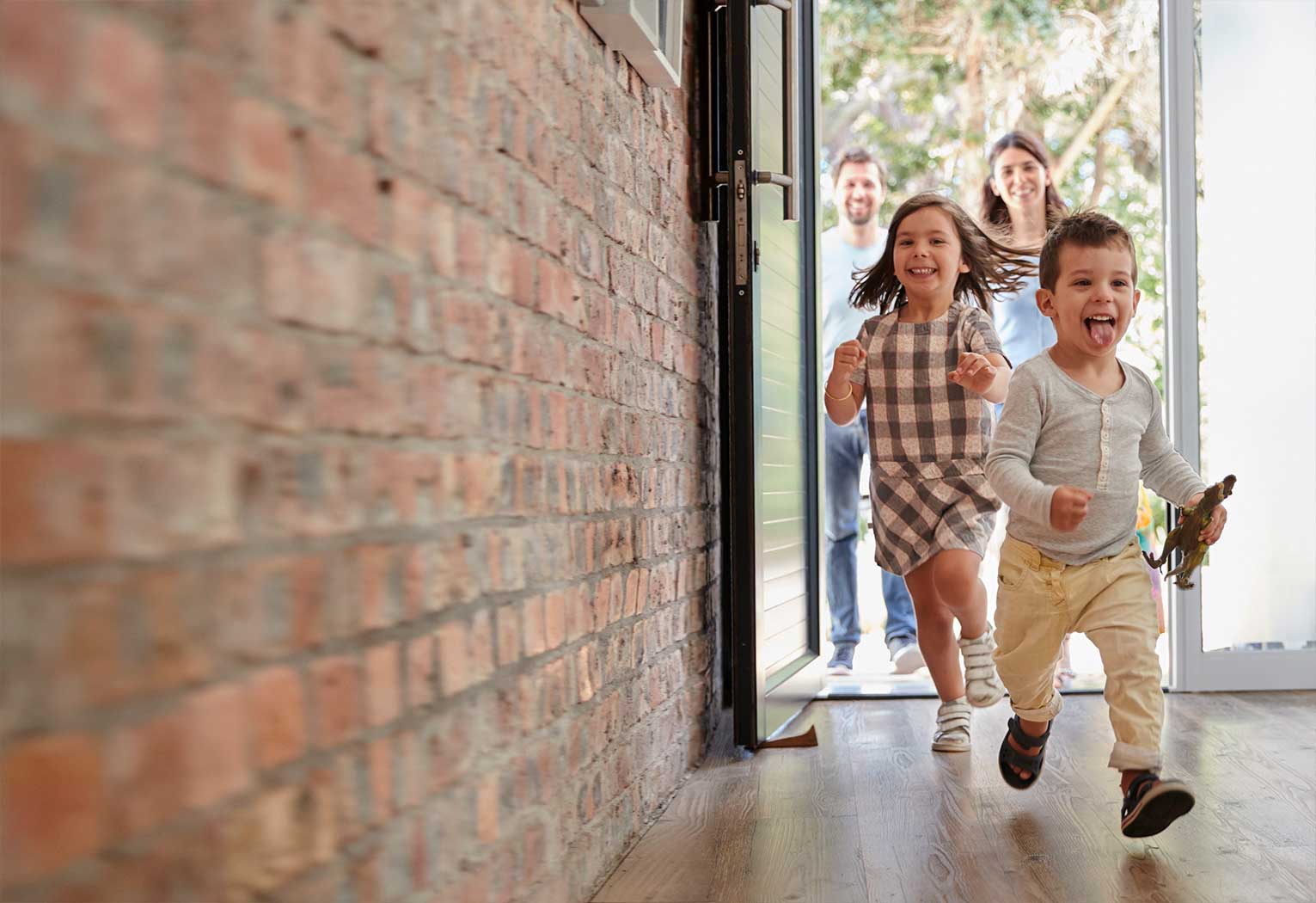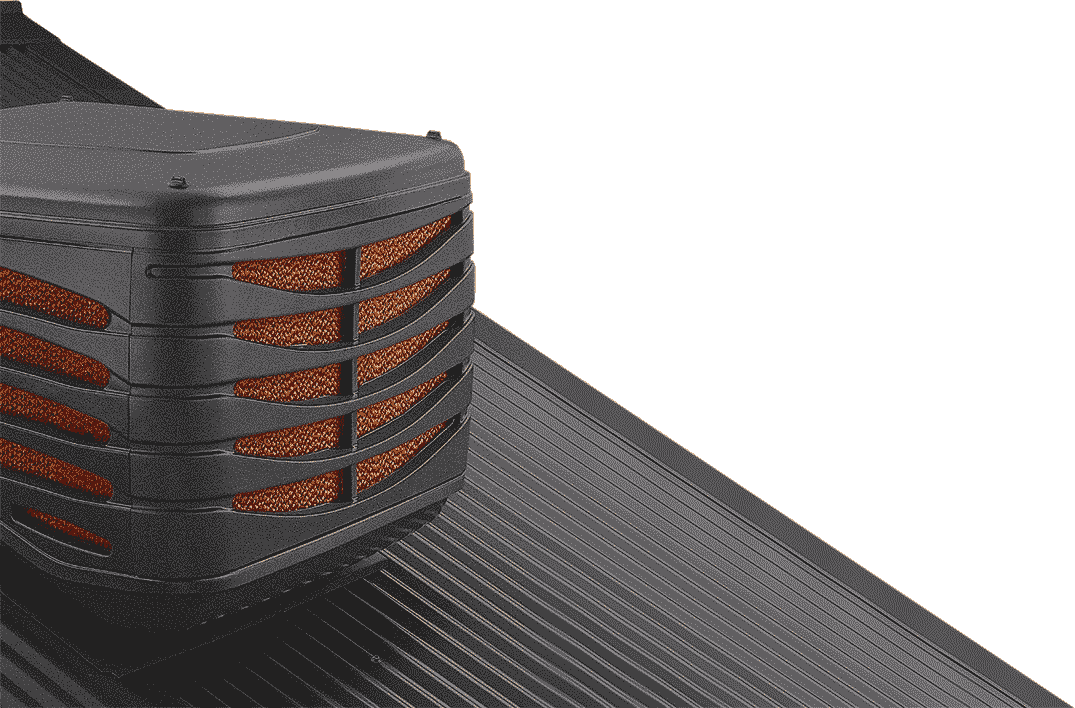 What is Evaporative Cooling​​
Evaporative Cooling works using a process where dry air is cooled with water which evaporates as it absorbs the heat. An Evaporative Cooler is based on this principle.
Built for drier climate areas (such as Melbourne), Evaporative Coolers are air cooling units which have been carefully engineered and designed to sit on the roof of houses to draw in air. Once filtered and cooled, the air is extracted throughout the house using duct which runs to each living area. Built as an enclosed box with simply a water tank, water pump, four filter pads, and a motorised fan, these evaporative air units are much cheaper to run and install than other cooling units on the market.
How Evaporative Cooling Air Conditioning Works
The evaporative cooling process begins by saturating its cooling pads with water. Once this cycle is complete, the fan draws air from outside, passes it through the wet filter pads to cool and filters out any pollen, dust and other pollutants. This cold, clean air is then blown through ducts and vents that are strategically placed to fill your whole home with a light, refreshing breeze. This cooling effect is the perfect antidote to stinging dry heat. 
When it comes to Fresh Air, nothing compares! Its rival 'Refrigerated air conditioners' operates by recirculating air from inside the house which means they require doors and windows to be closed to work effectively. Evaporative coolers, however, work by replacing the air inside your home with cooled fresh air from the outside. This means a few doors or windows must be open to keep the cool air blowing through the house.
Evaporative Coolers are the most cost effective air conditioning units there is with running costs around seven times less that the equivalent ducted refrigerated system.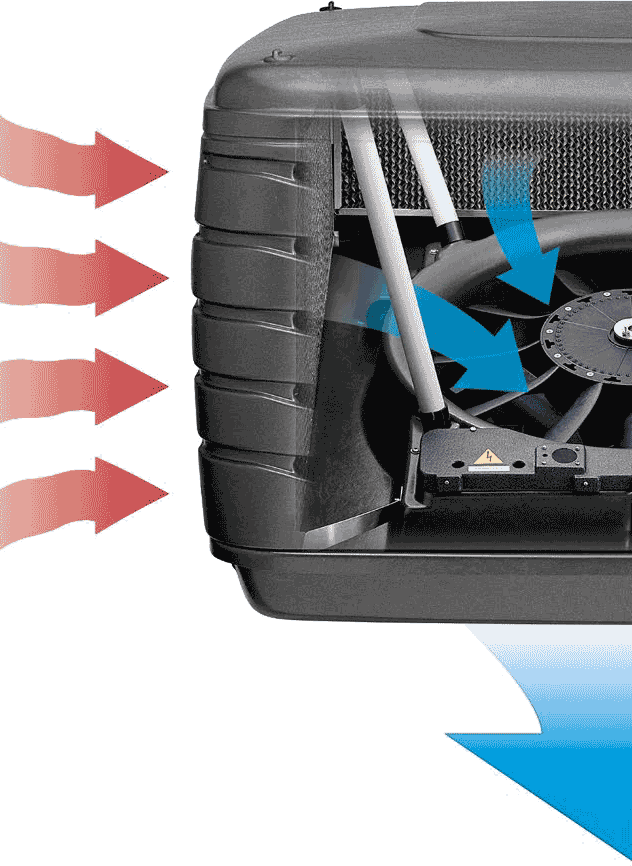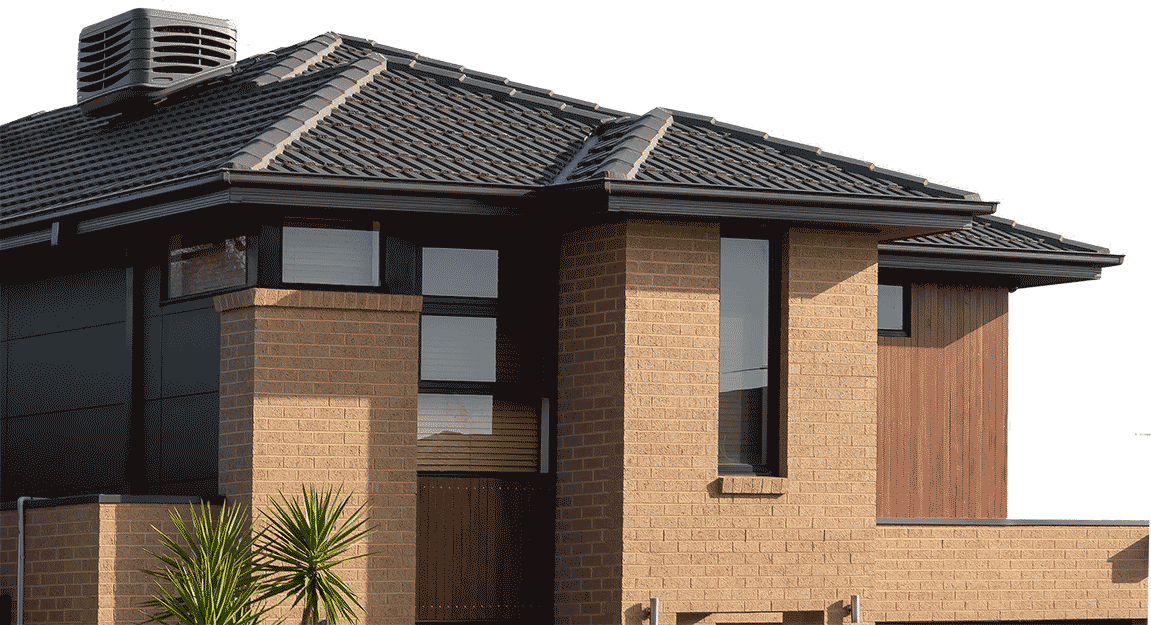 Calculating Your House Size
To get started, you need to find the right size cooler big enough to cool your entire home. These units comes in various sizes with different airflow pressures. 
This rough guide will give you an indication of what unit will be required for you home. This guide is based on standard size ceilings and will vary with higher ceilings. 
Area 60-90m2 = Contour L26 or Advanced F26
Area 90-120m2 = Contour L36 or Advanced F36
Area 120-160m2 = Contour L46 or Advanced F56
Area 160-200m2 = Contour L56 or Advanced F76D
If you would like us to send you a quote with our recommendation, simply request a quote below.
Choosing Your Evaporative Cooler
These evaporative coolers generally come in two different base styles. One has a flat base and one is angled to sit on the slant of the roof. This is the low profile cooler which is also known as the Contour model.
See them both on display at our Showroom in Point Cook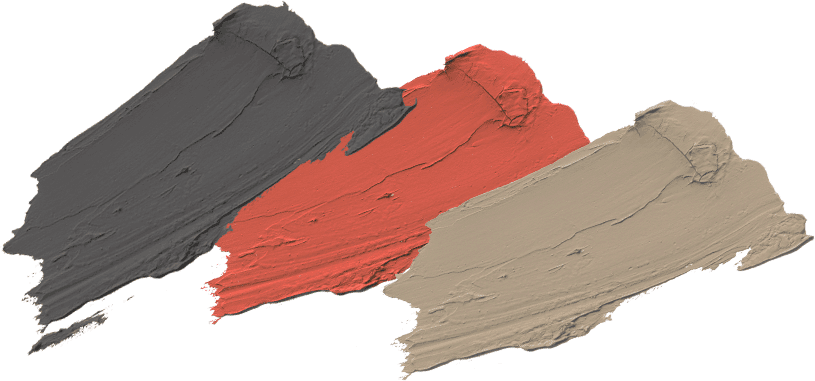 To help blend in with your roof, there are three colours to choose from. 
Slate Grey which is the most popular unit, Terra Red which are mostly used for a Terracotta roof, and Beige which will match a lighter coloured roof.
For smaller homes, a smaller Evaporative unit is ideal with 3-4 outlets. For larger houses, 9-10 outlets throughout the house is adequate which required a powerful unit. When considering where to place the outlets, it is common practice to install an outlet in every bedroom and living room.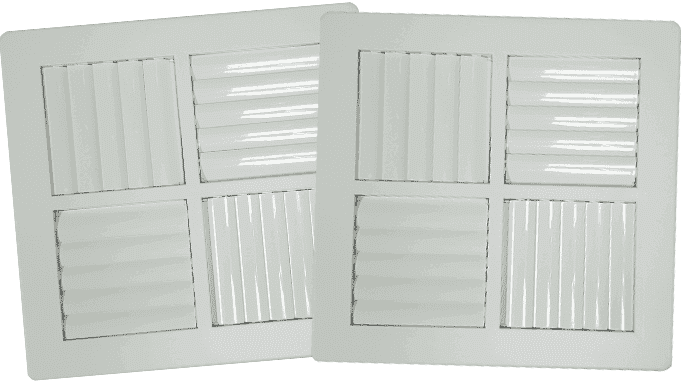 These two controllers has its own unique benefits. The Networker Controller has a handy dial to increase/decrease the fan speed. The discrete flap reveals the more advanced options. This is the standard controller.
For the more tech-savy user, the Touch Controller will satisfy your needs. This is a step up from the Networker Controller and its functionality is completely controlled via touch screen. This is the advanced 'Touch' controller.
Both controller are compatible with most Brivis model Heaters
Designing Your Duct Layout
To create an equal airflow throughout your home, the duct layout must be carefully engineered to create optimum output at each point. Just like ducted Gas Heating, all duct dividers, duct length, route and outlet location needs to be strategically placed to achieve the best possible airflow outcome.
The team at Plum Heating & Cooling specialise in designing the best layout to suit your home.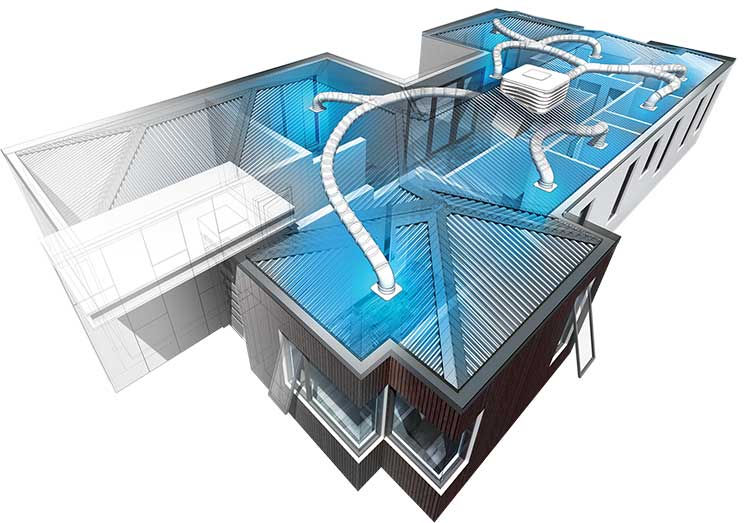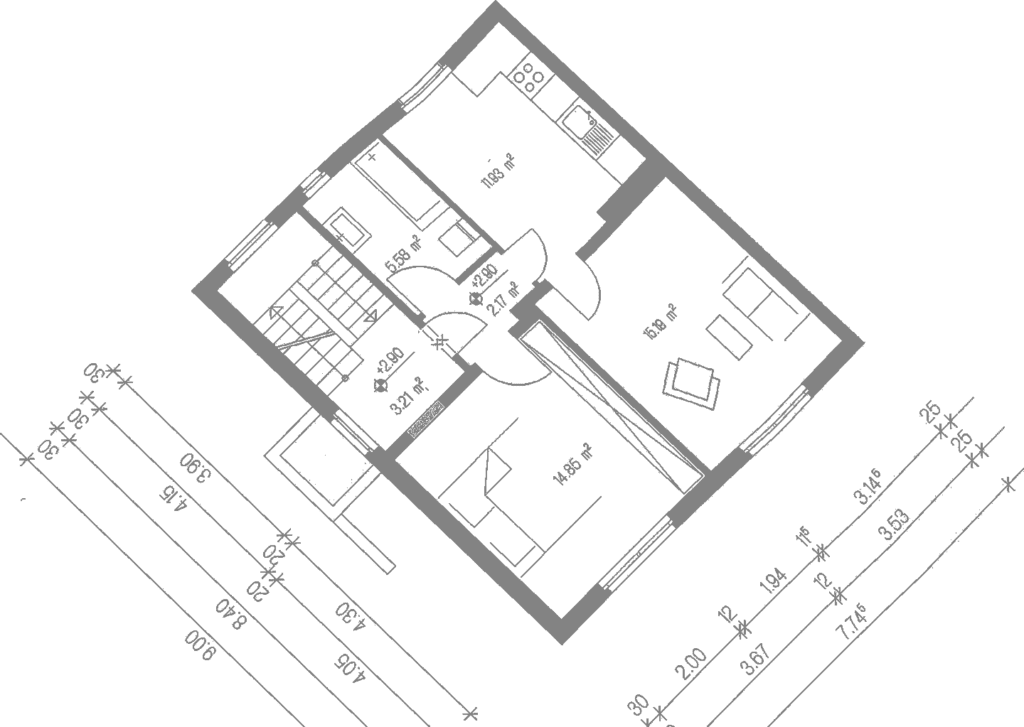 Prices for the unit and full installation in Melbourne typically range from $3,000-$5,000. This all depends on the size of your home, unit selected, type of controller, number of outlets and complexity of the work. When compared to ducted refrigerated, which typically range from $10,000-$15,000, evaporative cooling is the most cost effective ducted air conditioner system available.
At Plum Heating & Cooling, we know exactly how difficult it is to make a decision on which Cooler to buy. That's why we have taken the hassle out of the buying process, making it easier for you to reach your final decision. And because we install 30-40 units a week, you can surely trust us to guide you through your decision making stage, during installation and after installation has been completed. That's what makes us different from the rest!
To get a firm quote, contact one of our friendly staff members or send us your preferences using the 'Request a Quote' button below. We will send you a quote and if needed, can arrange a FREE Site Inspection.
What Our Customers Are Saying
"The three young men that installed our system where lovely, professional people who took care to help me remove some artworks that were near the installation site, they were courteous during the job and worked very well as a team. They were very well informed when showing me how to use the system and they cleaned up nicely after the job was complete. Probably the nicest tradespeople I've dealt with. I would recommend them for sure."
"We had an A+ service from the Plum team. Bradley completed a free quote and helped us pick the best heating and cooling unit. Aden, Luke and the rest of the team made the installation seamless ~ a well oiled machine! We are very happy with our Mitsubishi ducted heating and cooling. Would highly recommend!"
"We had 2 split systems installed just over 2 years ago and have since had 2 service calls. We could not be happier with the service we have received from Plum. The servicemen have gone about their work with little fuss, explaining what they were doing and cleaning up after each unit was serviced. This morning Shiva was here, and he was very courteous as he was working. We have nothing but praise for Plum"
"Very pleased with the products and services we received from the Plum team. Quotes were accurate, installation was neat and tidy and they were happy to work around my (at times) disorganized builder. Thanks guys and girls."
"Awesome customer service from start to finish. Got done quickly, guys were friendly and knew what they were doing. Dealt with them in the last place so we knew they were the only ones we were going to call. Highly recommended"
"I've just had my Split System repaired today by Plum Heating and Cooling after failed attempts by another business. What a fantastic job your technician Shiva done. Absolutely top guy, great workmanship and great customer service. Also had my initial quote done by Shae who was also great and thorough with his work. Definitely recommend Plum Heating and Cooling"
"Had my cooling system installed today - really happy - team arrived on time, no fuss, got on with the job and did a great job. Sales team also very helpful and responsive. Definitely recommend Plum for your cooling needs!"
"We have used Plum Heating and Cooling to supply, install and service systems in our rental properties. They are very professional. Techs always arrive as agreed which saves a lot of hassle with the tenants. We get a report that satisfies our legal and moral obligations to our tenants and the prices charged are considerably lower than those of other firms. The whole staff are a dream to deal with and friends to whom I have recommended them are very satisfied with the service."
"We had our ducted heating system serviced today by James who turned out to be one of the most knowledgeable, polite, friendly and helpful service technician/trades person we have ever dealt with so far. We highly recommend him and will definitely have the service done by him in the future.."
"Had Plum install a unit in my home theater. Working perfectly. Thanks Plum"