Plum Heating and Cooling Reviews
At Plum Heating and Cooling, we take pride in Customer Feedback. We want to give every single customer the best customer experience possible. That's why we get excited receiving Good Reviews… and we feel a little devo when the Feedback is not so good. Here are just a few Plum Heating and Cooling reviews that we have received from our existing customers about our service.
We take a lot of pride when it comes to Heating and Cooling. We are very passionate about it! We know everything there is to know about it and we get excited when people are looking for Heaters or Coolers for their homes. Starting out more than 25 years ago, young Plumber Kyle wanted to create a business where he could offer not only the best solution for people's home but also to look after them long after their Heating/Cooling unit has been installed and paid.
Plum Heating and Cooling has since won various Awards and was recognised as the Best Trade Business of the Year at last year's Wyndham Business Awards.
If you are looking for a company who will look after you not only during the sales process but long after you make your final payment, then Plum Heating & Cooling is the best choice. Friendly easy-going staff, Expert Sales team, Qualified installers & technicians, Down to earth office team.
Call us now on 8360-9622 and we'll discuss the best climate solution for your home or fill in the Quote Request Form and we will get back to you.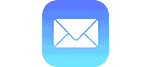 "I am just a happy customer that wanted to send a quick email to appreciate Teresa for being so thorough, patient, polite and helpful on the phone. She was not only nice but knew what she was talking about and explained me in detail with a lot of patience and without rushing through the call. Teresa is an asset to your organisation and deserves a big well done. I thought I must send a thank you email for her so that her superiors are aware of her great attitude. Thank you"… Gaurav (Email)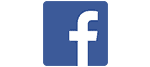 "We had 2 split systems installed just over 2 years ago and have since had 2 service calls. We could not be happier with the service we have received from Plum. The servicemen have gone about their work with little fuss, explaining what they were doing and cleaning up after each unit was serviced. This morning Shiva was here, and he was very courteous as he was working. We have nothing but praise for Plum"… Kenneth A (Facebook)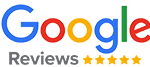 "Helpful and friendly team. We had to change the date and time of the install last minute and were greeted with a 'no problems and happy to fit in with you' attitude. The installers arrived on time. They were friendly and respectful. They were in and out in no time and cleaned up after themselves. They even returned things they had moved back to their original spot. Very happy we went with Plum"… Jake C (Google Reviews) – Plum Heating and Cooling Reviews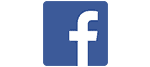 "Amazing! We had Plum come out to fix our heating a few months ago in the middle of winter! And they have just fixed our air con after that went in the middle of summer!
Office staff Anita and Brad amazing to deal with, very understanding and went above and beyond to get both heating and cooling fixed ASAP due to our son going through chemotherapy! And Michael the service he provided again went above and beyond to fix the problem! His knowledge and work is at such a high standard! We can't thank you enough for your help. Will highly recommend Plum for both heating and cooling to anyone!!"… Jo A (Facebook)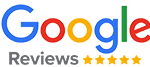 "Had Shiva come to the house to repair a ducted air con and service a split system. Arrived on time, let me know any costs before proceeding, didn't perform any unnecessary work and was friendly and professional. Very happy with the job and will use again"… Bridg C (Google Reviews) – Plum Heating and Cooling Reviews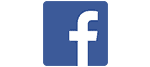 "From the first call to the office, diagnosis of problem and to the installation of a new central heating unit for my elderly mum the service was fantastic! The staff were very thoughtful, let us know when they were on their way. Ensured that we understood the whole process. Thanks Stuart, Aden, Luke and the office staff! Well done, there is a reason they won the Business awards!".. Sharon G (Facebook)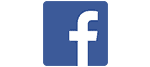 "Plum did both my ducted gas heating and evaporative cooling about 3 years ago, they were professional and efficient, and I have had no issues. I finally got around to getting a service done this week and again very professional, Ian the technician was very polite and got on with the job quietly and efficiently. Thanks Plum"… Andrea (Facebook) – Plum Heating and Cooling Reviews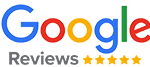 "Great correspondence prior to the installation date, on time installation, no fuss, no mess, all worked well. A fantastic team who did a perfect job! They even sealed a cracked roof tile which was certainly not in their scope, just as a precaution in case of heavy rain.. don't know many companies who take customer service that serious. Well done and thanks again!".. Maax F (Google Reviews)