Mitsubishi Electric MSZ-FH Signature Series Air Conditioner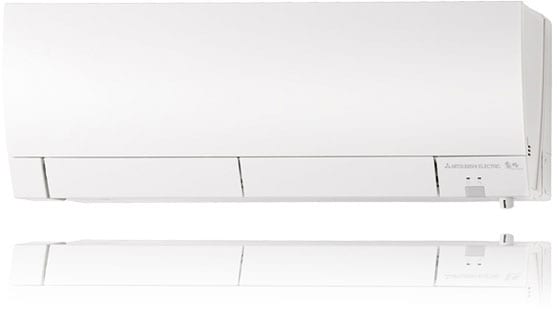 The MSZ-FH Series Range 2.5kW, 3.5kW, 5.0kW
[unordered_list]
Heating & Cooling
Inverter Technology
Absence Detection
Econo Cool
Auto Vane
Anti-Mould Filter
[/unordered_list]
[unordered_list]
Pure White
Compact
24 Hour Timer
Auto Restart
Quick Clean
Weekly Timer
[/unordered_list]
[unordered_list]
Guaranteed Operating Range
Cooling 10°-46° / Heating 15°-24°
Vertical & Horizontal Swing
Auto Change Over
3D i-See Sensor
Direct/Indirect Airflow
Natural Flow
[/unordered_list]
[cover_boxes title1="PLASMA FILTER" text1="The Plasma Filter System is an advanced, multi-stage filtration system designed to effectively neutralise contaminants such as allergens, viruses and bacteria, ensuring the circulation of fresh, clean air back into the room." title2="INDIRECT / DIRECT AIRFLOW" text2="The indirect airflow setting can be used when the flow of air feels too strong or direct. For example, it can be used during cooling to avert airflow and prevent body temperature from becoming excessively cool." title3="3D i-SEE SENSOR" text3="The FH Series is equipped with 3D i-See Sensor, an infrared-ray sensor that measures the temperature at distant positions. While moving to the left and right, eight vertically arranged sensor elements analyse the room temperature in three dimensions." image1="21184″ image2="21182″ image3="21180″]
[cover_boxes active_element="2″ title1="DUAL SPLIT VANE TECHNOLOGY" text1="The unique dual split vane design allows airflow to be customised to suit different areas of the room, by independently directing air upwards, downwards or to the side." title2="NATURAL FLOW" text2="To create "healthy" airflow, the most important aspect is that the flow of air feels natural. Mitsubishi Electric's solution to this is Natural Flow, only possible thanks to our technology that freely and flexibly controls airflow." title3="QUIET COMFORT ALL DAY" text3="Mitsubishi Electric's advanced "Quiet Mode" fan speed setting provides super-quiet operation as low as 21dB for 25/35 models. This unique feature makes the MSZ-EF series ideal for use in any situation." image1="21181″ image2="21183″ image3="21132″]
[cover_boxes active_element="2″ title1="ENERGY EFFICIENT" text1="Impressively low power consumption and quiet yet powerful performance. Ensuring maximum room and energy savings, thereby eliminating the consumption of excessive electricity." title2="WI-FI CONTROL" text2="Unlock the door to smarter cooling and heating for total home comfort. You can control and monitor your air conditioner from anywhere anytime via your smartphone, tablet or online account. Optional upgrade adapter required per unit." link2="https://www.plumheatcool.com.au/mitsubishi-split-system-wifi" link_label2="MORE INFO" title3="PLUM HEATING AND COOLING SUPPLY AND FULL INSTALLATION" text3="Get the Full Installation from Plum Heating and Cooling. Click below to Request a Quote." link3="https://www.plumheatcool.com.au/get-a-quote" link_label3="REQUEST A QUOTE" image1="21130″ image2="21135″ image3="21140″]
See our Full Range of Mitsubishi Air Conditioning Split Systems
Visit the Plum Heating & Cooling Showroom in Point Cook to see a Range of Mitsubishi Split Systems.
Plum Heating & Cooling is your Specialist Mitsubishi Diamond Dealer in Melbourne as well as an Authorised Service Agent for Mitsubishi in Melbourne's West. Call Plum Heating & Cooling on 8360-9622 or click here to Request A Quote for a Mitsubishi Electric Aircon for your Home or Office now.
[button icon_size="fa-lg" text="SEE FULL RANGE" link="https://www.plumheatcool.com.au/mitsubishi-air-conditioning"]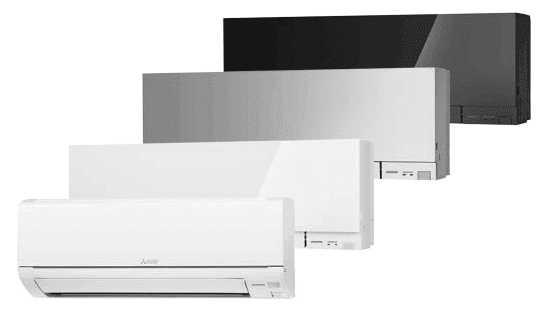 [action button_target="_self" background_color="#ce5623″ button_text="REQUEST A QUOTE" button_link="https://www.plumheatcool.com.au/get-a-quote" button_text_color="#ffffff" button_hover_text_color="#ffffff" button_hover_background_color="#ffffff" button_border_color="#ffffff" button_hover_border_color="#ffffff"]
NEED A QUOTE? SPEAK TO THE EXPERTS AT PLUM HEATING & COOLING OR CLICK REQUEST A QUOTE AND A REPRESENTATIVE WILL GET BACK TO YOU.
[/action]