Mitsubishi Electric MSZ-EF Signature Series Air Conditioner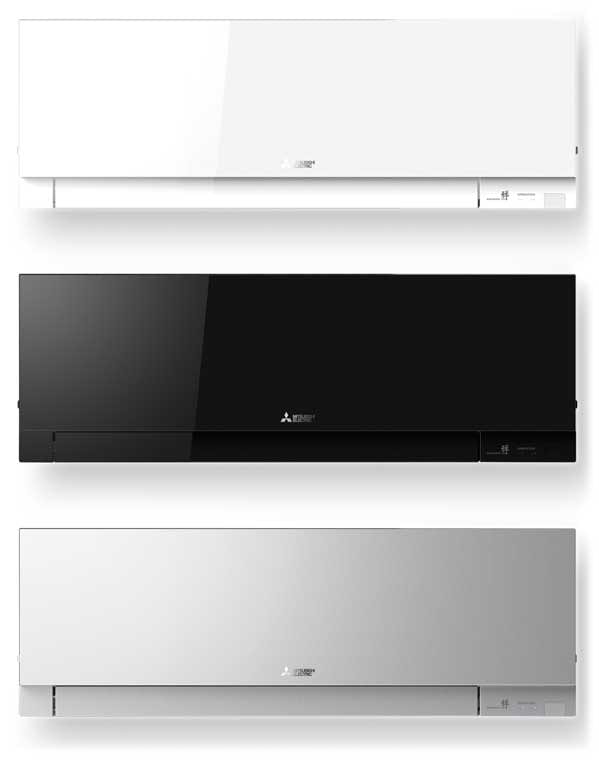 The MSZ-EF Series Range 2.5kW, 3.5kW, 4.2kW, 5.0kW
Colours Available Glossy Black, Matte Silver, Classic White
[unordered_list]
Heating & Cooling
Inverter Technology
Econo Cool
Nano Platinum Filter
[/unordered_list]
[unordered_list]
Auto Restart
24 Hour Timer
Weekly Timer
Self Diagnose
[/unordered_list]
[unordered_list]
Guaranteed Operating Range
Cooling 10°-46° / Heating 15°-24°
Auto Change Over
Electrostatic Anti-Allergy Enzyme Filter (Optional)
[/unordered_list]
[cover_boxes title1="Stylish Design" text1="Developed to complement modern interior room decor, MSZ-EF Series is available in three colours glossy black, matte silver and classic white. Specially chosen to blend in naturally wherever installed." title2="PLATINUM FILTER" text2="The Nano Platinum Deodorising Filter reduces airborne bacteria while improving air quality. The optional Electrostatic Anti-Allergy Enzyme Filter effectively combats common allergens." title3="ENERGY EFFICIENT" text3="Impressively low power consumption and quiet, yet powerful performance. Ensuring maximum room and energy savings. Thereby eliminating the consumption of excessive electricity." image1="21165″ image2="21167″ image3="21130″]
[cover_boxes active_element="2″ title1="WI-FI CONTROL" text1="Unlock the door to smarter cooling and heating for total home comfort. You can control and monitor your air conditioner from anywhere anytime via your smartphone, tablet or online account. Optional upgrade adapter required per unit." link1="https://www.plumheatcool.com.au/mitsubishi-split-system-wifi" link_label1="MORE DETAILS" title2="LOW STAND-BY POWER" text2="Electrical devices consume electric power even when they are switched off or in standby mode. The EF Series units have a Low Standby Power of below 1 watt reducing the wasted power by around 90%." title3="QUIET COMFORT ALL DAY" text3="Mitsubishi Electric's advanced "Quiet Mode" fan speed setting provides super-quiet operation as low as 21dB for 25/35 models. This unique feature makes the MSZ-EF series ideal for use in any situation." image1="21135″ image2="21166″ image3="21132″]
Kick the Mitsubishi Split System Remote to the kerb
Introducing the Mitsubishi Split System Wifi Controller! Giving you Freedom to manage all the basic features of a Mitsubishi Electric air conditioner wherever you are in the World!
The Control allows you to:
Turn your air conditioner on and off
Adjust the operation modes: auto, heat, cool, dry, or fan
Set the room temperature that you desire
Monitor the room temperature in real-time
Adjust the airflow direction
Change the fan speed
Control Multiple Mitsubishi Air Conditioner Wifi Enabled Units
Replaces the need for a Mitsubishi Split System Remote

Optional additional adapter MAC-559IF-E required per unit.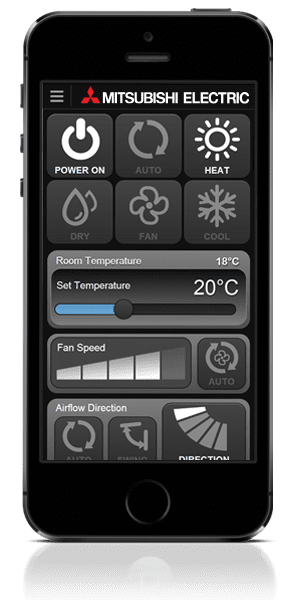 See our Full Range of Mitsubishi Air Conditioning Split Systems
Visit the Plum Heating & Cooling Showroom in Point Cook to see a Range of Mitsubishi Split Systems.
Plum Heating & Cooling is your Specialist Mitsubishi Diamond Dealer in Melbourne as well as an Authorised Service Agent for Mitsubishi in Melbourne's West. Call Plum Heating & Cooling on 8360-9622 or click here to Request A Quote for a Mitsubishi Electric Aircon for your Home or Office now.
[button icon_size="fa-lg" text="SEE FULL RANGE" link="https://www.plumheatcool.com.au/mitsubishi-air-conditioning"]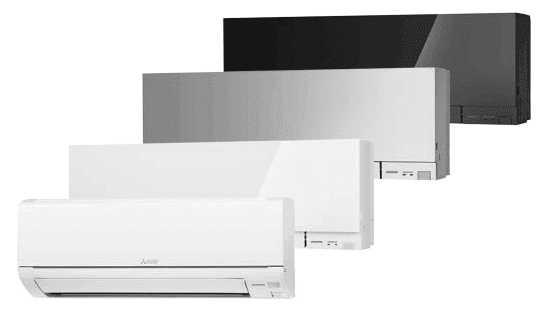 [action button_target="_self" background_color="#ce5623″ button_text="REQUEST A QUOTE" button_link="https://www.plumheatcool.com.au/get-a-quote" button_text_color="#ffffff" button_hover_text_color="#ffffff" button_hover_background_color="#ffffff" button_border_color="#ffffff" button_hover_border_color="#ffffff"]
NEED A QUOTE? SPEAK TO THE EXPERTS AT PLUM HEATING & COOLING OR CLICK REQUEST A QUOTE AND A REPRESENTATIVE WILL GET BACK TO YOU.
[/action]