Rinnai Wifi Controller Set to Launch Soon
Control your Brivis Heating and Cooling on your mobile phone or tablet from anywhere around the world using your Home Wifi Connectivity and mobile Internet Connection
Brivis is one of the top heating suppliers in Australia. But while we offer high-quality heating and cooling products and services for all of our customers, we also understand the impact brought in by the internet of things. A lot of people want to have remote control over their heating systems. That's why it can be a really good idea to have an IT compatible Brivis Wifi Controller System. And Brivis and Rinnai are set to launch this very soon!
You will be able to control the indoor temperature from miles away as long as you are connected to the internet.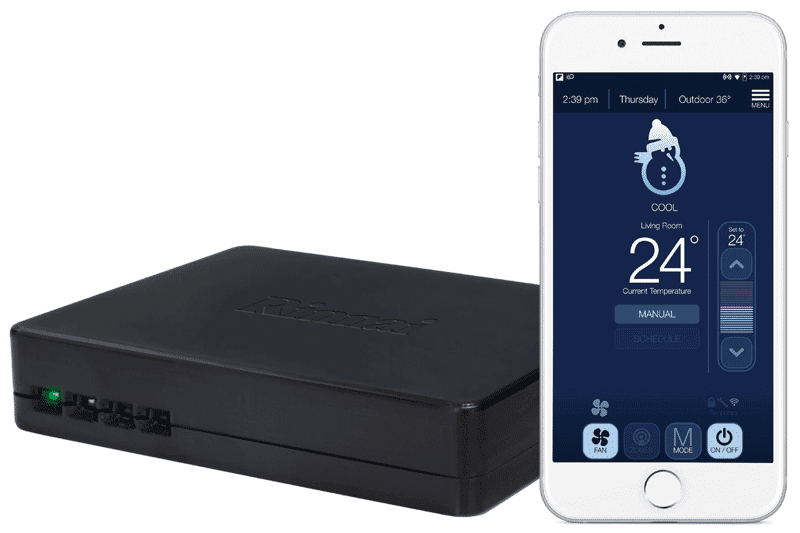 How can you use the Brivis / Rinnai Wifi systems?
To enable this system you would need a Heating/Cooling technician to install the wifi hardware. Once installed, you simple need to download and install the mobile app on your device. The app will then send your instructions via the internet directly to your unit, and the Rinnai Wifi hardware will make the change for you.
The Rinnai Wi-Fi Controller makes use of your home internet and is set to launch early April 2019.
If you have always wanted to have remote control over your heating and cooling system, then this is worth a shot. It's by far one of the best investments that you can make if you want to handle your cooling and heating the right way. Just consider giving Rinnai Wifi a try and see how easy it can be to manage your heating/cooling system!
For more information: visit our Rinnai Wifi Page.