Mitsubishi Air Conditioner Remotes – Handheld Controllers & Wall Mounted Controls
Get the most out of your Mitsubishi Air Conditioner Remote by setting parameters for your unit. These controllers allow you to create comfort levels that match your requirements. As Split Systems become more advanced, so are the Mitsubishi Aircon remote controllers. Now with the ability to control all units using one App, these Mitsubishi Electric units are well accompanied to deliver you the perfect climate environment.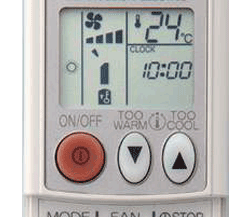 Aiming to simplify the operation of a Mitsubishi Aircon Unit, this Mitsubishi Air Conditioner Remote has an easy to read display with a variety of operating modes. An on/off timer allows the user to set up operating times on a daily basis. Its 'i-Save' mode quickly recalls the preset temperature. Comes Standard with the GE25/35/50 series.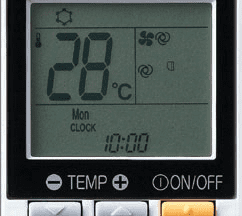 Weekly Mitsubishi Aircon Remote Controller
Standard for the GL Series, EF Series, FH Series and also the older GE60/70/80 models, this Mitsubishi Air Conditioner Remote allows you to programme a weekly timer as well as 24 hours. This is a step up from the 24-hour Controller and also features the 'i-Save' function.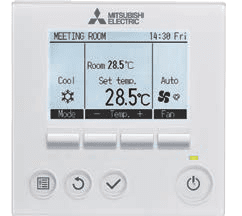 This wall mounted 7-day controller is an optional upgrade when it comes to Split Systems, replacing the Mitsubishi aircon remote. The PAR-33MAA Controller allows you to program up to 8 stop/start patterns per day for up to 7 days at a time. This comes standard with Mitsubishi's Ducted Refrigeration Air Conditioning range. Optional upgrade adapter per unit is required for Split Systems.
Take Control No Matter Where In The World You Are
Mitsubishi Wi-Fi Control takes heating or cooling to another level, giving you total home comfort control wherever you are.
This App connects your Mitsubishi Air Conditioner to your tablet, smartphone, and online account, giving you access to fully control each Mitsubishi Aircon unit on-the-go using an internet connection. Whether you have one Mitsubishi Aircon Unit or five individual Mitsubishi Split System units throughout the house, this smart innovation will control all units using this one app. Put the Mitsubishi Air Conditioner Remote aside and Go-Mobile!
[button icon_size="fa-lg" text="SEE MORE" link="https://www.plumheatcool.com.au/mitsubishi-split-system-wifi"]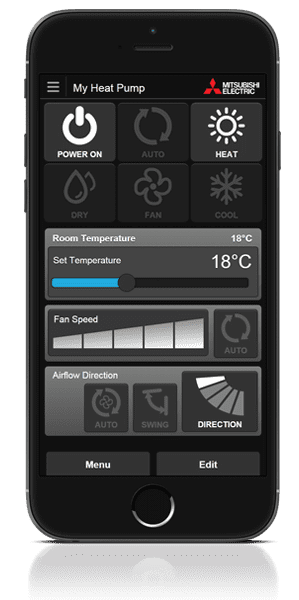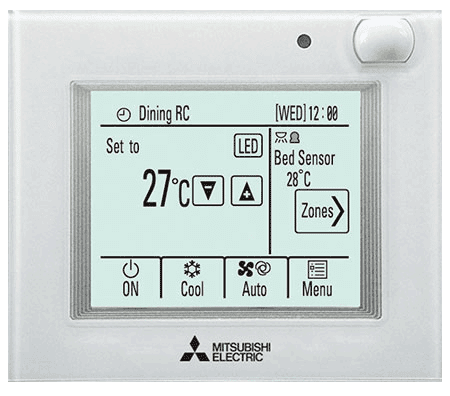 Zone Controller for Mitsubishi Electric Ducted Air Conditioning
This sleek Wall Mounted Zone Controller Senses Temperature, Occupancy, and Brightness.
The Mitsubishi Zone Controller is designed for the Mitsubishi Ducted Refrigerated Units that have been zoned. It has the ability to control up to 8 zones on one unit. The 3 built-in sensors ensures that the unit is reducing energy consumption.
[button icon_size="fa-lg" text="GET A QUICK QUOTE" link="https://www.plumheatcool.com.au/get-a-quote"]
See our Full Range of Mitsubishi Air Conditioner Remote Controllers & Air Conditioning Split Systems
Click here or Visit the Plum Heating & Cooling Showroom to see a Range of Mitsubishi Split Systems
Plum Heating & Cooling is a Preferred Diamond Dealer and Authorised Service Agent for Mitsubishi Electric in Melbourne's West. Click below to see a Range of Mitsubishi Electric Air Conditioner Units or click here to Request A Quote. Alternatively, Call Plum Heating & Cooling on 8360-9622 to discuss the best Mitsubishi Electric Aircon Unit for your Home or Office.
[button icon_size="fa-lg" text="SEE FULL RANGE" link="https://www.plumheatcool.com.au/mitsubishi-air-conditioning"]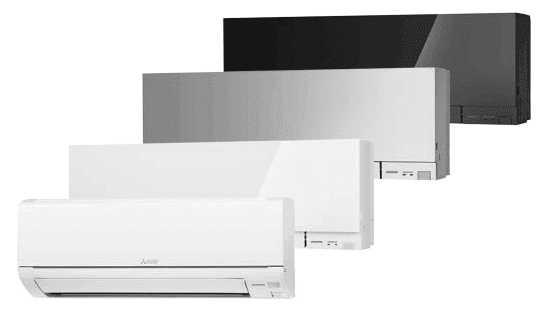 [action button_target="_self" background_color="#ce5623″ button_text="REQUEST A QUOTE" button_link="https://www.plumheatcool.com.au/get-a-quote" button_text_color="#ffffff" button_hover_text_color="#ffffff" button_hover_background_color="#ffffff" button_border_color="#ffffff" button_hover_border_color="#ffffff"]
NEED A QUOTE? SPEAK TO THE EXPERTS AT PLUM HEATING & COOLING OR FILL IN THE QUICK QUOTE FORM AND A REPRESENTATIVE WILL GET BACK TO YOU.
[/action]