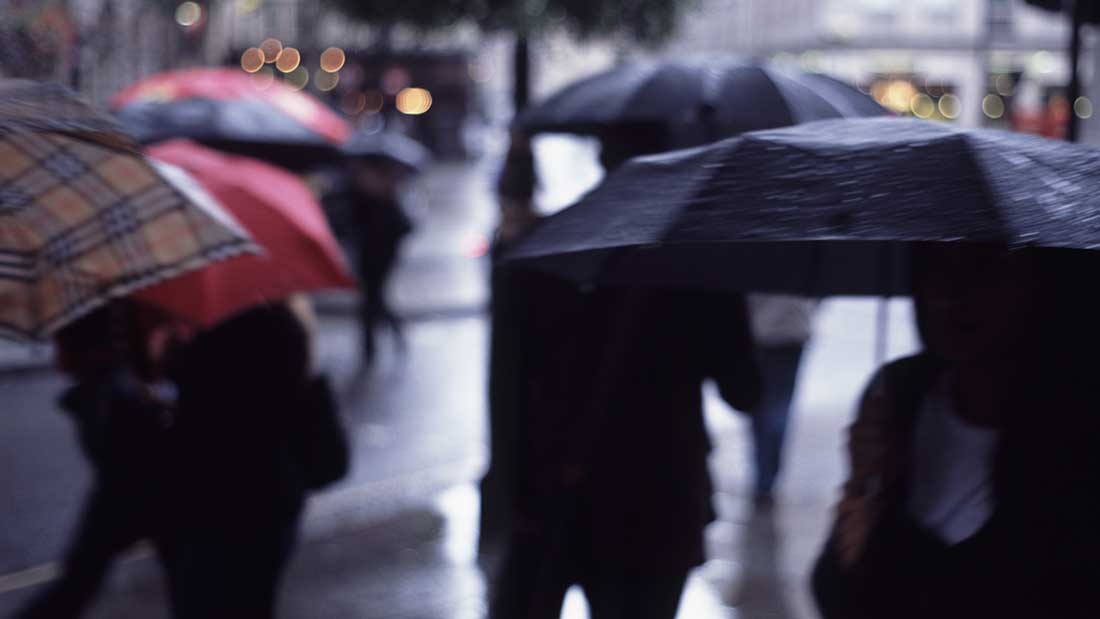 Australia to Face Record Breaking Cold Winter Weather in 2018
We often spend time talking to our customers, talking exactly about what type of system would best suit their needs. Often, we get side-tracked talking about the Melbourne Weather and before we know it, we are talking about the next long weekend.
Last week, we had an interesting conversation with a customer about the change in the weather pattern lately. She said to "Google it. It's all over the internet". After an hour of searching and multiple internet tabs open, we discovered 'David Taylor'
David Taylor is forecasting that Australia will face record breaking cold weather this year. Now if you don't recognise the name, that is because he does not claim to be a qualified meteorologist. David Taylor is an amateur meteorologist who administers the East Coast Weather Facebook Page. Now I know what you are thinking… "Facebook?" Keep reading…
Other meteorologists didn't see it coming. Yet, Taylor was able to use his method of combining sunspot tracking, global forecast system modelling, as well as the European Centre for medium Range weather forecast to make his predictions. Taylor successfully anticipated the heavy rainfall that drenched Townsville with 600mm of rain on February 28th.
Taylor was also ahead of the game when he predicted the cyclone that travelled across Queensland early in March. Taylor revealed his latest prediction to the Cairns Post saying "It will be slightly cooler than normal in the north but the real cold will be in the southern states and southeast Queensland." He continued on to say "I wouldn't be surprised if there is snow in places where it hasn't snowed for a long time."
If these predictions come into fruition, we could be facing the chilliest temperature ever recorded, with Melbourne going as low as -2.8°C, Canberra heading for a freezing -8°C and Perth going as low as 0°C. This map from Daily Mail shows the lowest July temperature ever recorded.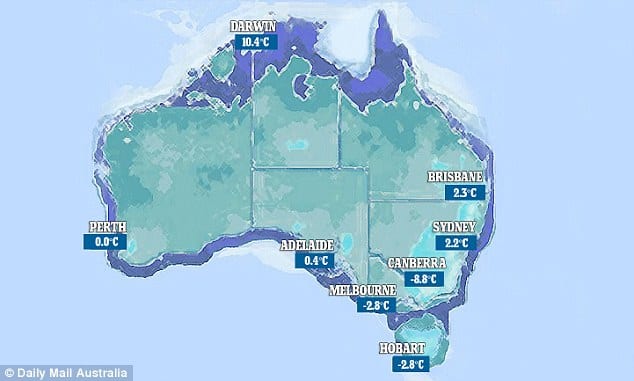 "I wouldn't be surprised if there is snow in places where it hasn't snowed for a long time."
It's going to be interesting to see if Taylor's predictions are correct. Even if they aren't, now is the time to start preparing for the Winter Season. Thanks to Google, we have compiled a quick list of ways to Prepare yourself for a record breaking Cold Winter. The most important one is for everyone who owns a Gas Ducted Heater to get it serviced early, otherwise you may find that there is a waiting period of about 2-3 weeks if you get it serviced during the peak of Winter.
Prepare yourself for a record breaking Cold Winter
Make sure you have the essentials for inside your home (food, toiletries, and sanitary needs). If you are snowed in, these could be the thing that saves your life.
Clear your vents and clean your heating systems. These will save you money running your heater as well as decreasing risks of fire. Plus you don't want to be caught freezing cold due to a heater malfunction.
Get a flu shot. While many of us don't like working, getting sick in winter can be even worse.
Check your roof and gutters. There is nothing worse than getting a leak in your roof or even flooding during winter.
Have appropriate winter clothing.
Check your car. Make sure the tyres have tread for slippery roads. Ensure your windscreen demister is in working order. Have your first aid kit restocked and ready for use.
Stock up on blankets. Should power go out, you will need to make sure that you remain warm.
Keep in contact with older neighbours, friends and family. Winter is especially hard on the young and elderly so make sure you know their phone numbers and if you can check on them regularly to see if they need any assistance.
Have your torches and candles ready. Should the power go out at least you will be able to see.
If you take regular medication, make sure you have enough on hand so that you are able continue taking them even if you are unable to leave the home.
Check that you have a stack of baby necessities like nappies and wipes.
Keep a collection of board and card games that can be played without battery and power.
Service your Heating System early, before the cold winter weather
Get your Heater serviced by industry winners at Plum Heating & Cooling today by calling 03 8360 9622.